Tick the ingredients you need to add your shopping list.
Place the lentils in a medium saucepan with the vegetable stock and bring to a boil over a high heat.
Reduce the heat to medium, cover, and cook for 35-45 minutes until the lentils are tender but not mushy. Drain the lentils and place them in a large bowl.
In a separate bowl, whisk together the Djion mustard, honey, balsamic vinegar, crushed garlic and olive oil.
Add the dressing to the lentils along with the parsley, sliced radishes, beetroot, spring onions and some salt and pepper. Mix to combine well.
Slice aubergine in half lengthways. Use a knife to score the insides in a crisscross pattern. Rub with oil and season well.
Heat a pan until piping hot. Add the aubergine flesh side-down and cook for three minutes on high heat. Turn the temperature to medium and continue to cook for 10 minutes.
Meanwhile, combine the yoghurt, mustard and water.
Serve the aubergine immediately with the lentil salad, drizzle over the yoghurt mixture.
Nutrition Facts
Per Serving: 742kcals, 32.4g fat (6.5g saturated), 90.7g carbs (21.6g sugars), 31.8g protein, 42.2g fibre, 0.911g sodium
Popular in Low sugar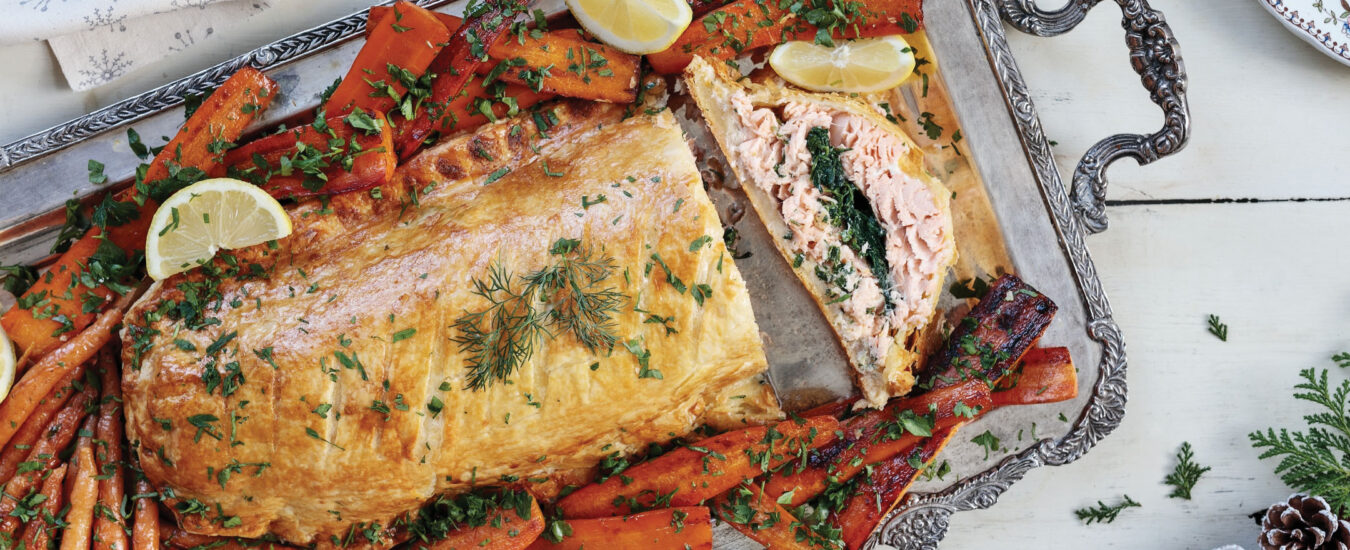 Salmon en croute