Tick the ingredients you need to add your shopping list.
Melt half of the butter with the oil in a large pan over a medium heat. Cook the onion for 5-6 minutes until softened, then add the garlic and cook for one minute. Season with salt and black pepper.
In a second pot, bring the stock to a boil, then keep hot over a medium heat.
Pour in the rice and stir for two minutes. Add the wine and turn the heat to medium-high. Stir until the wine has been absorbed.
Gradually add the hot stock one ladleful at a time, stirring constantly and allowing each addition to be absorbed before adding the next. Add the frozen peas halfway through.
Add the chicken and lemon zest and stir until the chicken is completely hot throughout. Add the remaining butter and the Parmesan and beat vigorously with a wooden spoon until glossy. Stir in the chopped parsley.
Divide amongst bowls and serve immediately with some grated Parmesan.
Nutrition Facts
Per serving: 623kcals, 22.9g fat (9.5g saturated), 54.8g carbs (3.2g sugars), 43g protein, 4.7g fibre, 0.736g sodium
Popular in Chicken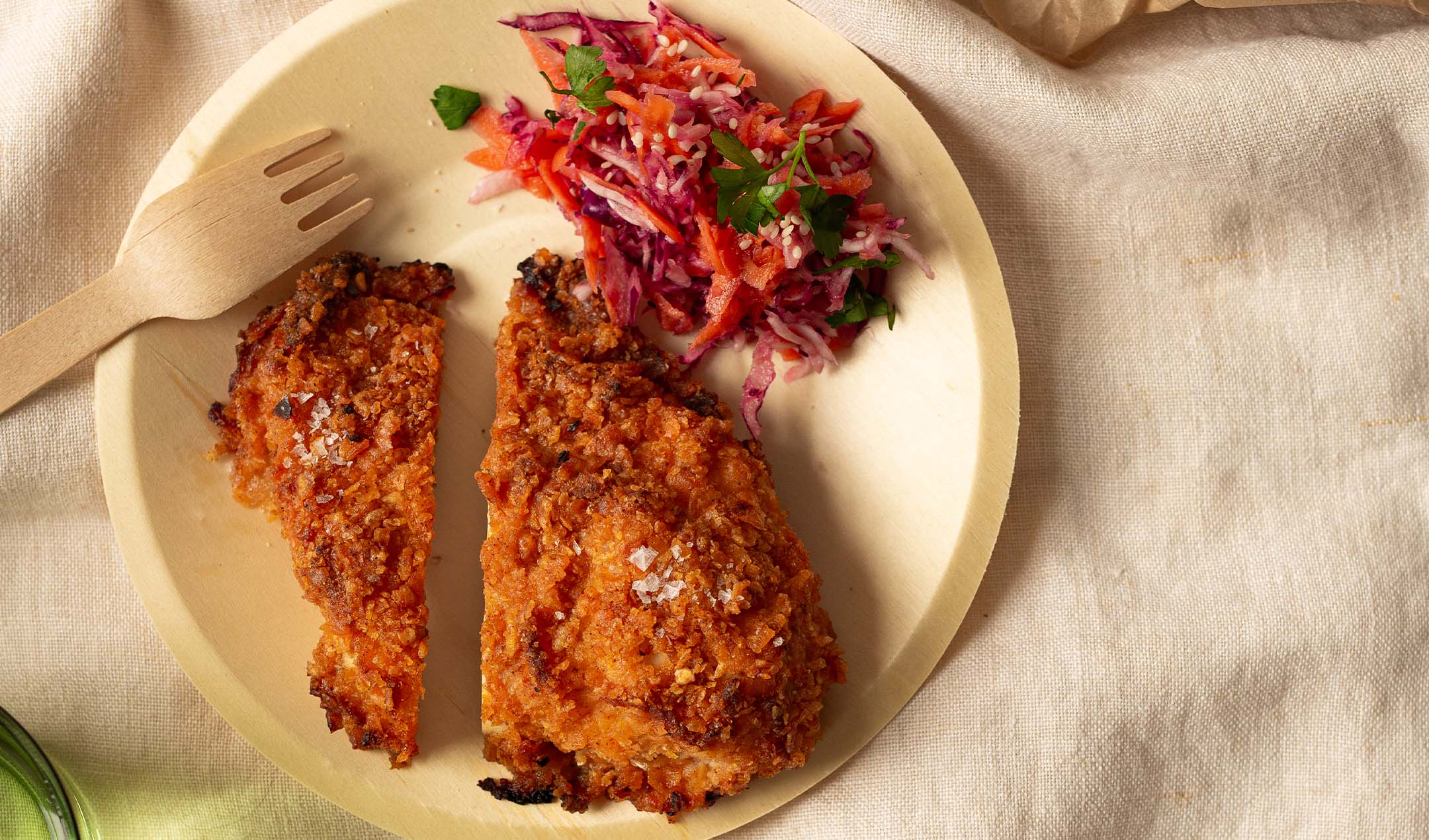 Easy fried chicken and asian slaw