Tick the ingredients you need to add your shopping list.
Preheat the oven to 180˚C/160˚C fan/gas mark 4. Grease six 2cm-deep ramekins dishes with butter and dust with sugar. Place on a rimmed baking tray.

In a bowl, toss the rhubarb together with 50g of the sugar, then divide equally amongst the ramekins.

Cover the ramekins with parchment paper and then with a layer of tin foil. Bake for 30-35 minutes until the rhubarb is beginning to soften. Remove from the oven, leaving the oven on.

In a blender, whizz together the milk, cream, flour, salt, eggs, egg yolk and remaining sugar until smooth.

Divide the mixture evenly amongst the ramekins. Bake, uncovered, for 20-23 minutes or until just set. Allow to cool for 20 minutes, then serve.
Nutrition Facts
Per serving: 257kcals, 11.4g fat (6.3g saturated), 35.4g carbs (28g sugars), 5.5g protein, 1.2g fibre, 0.245g sodium
Popular in Fruit desserts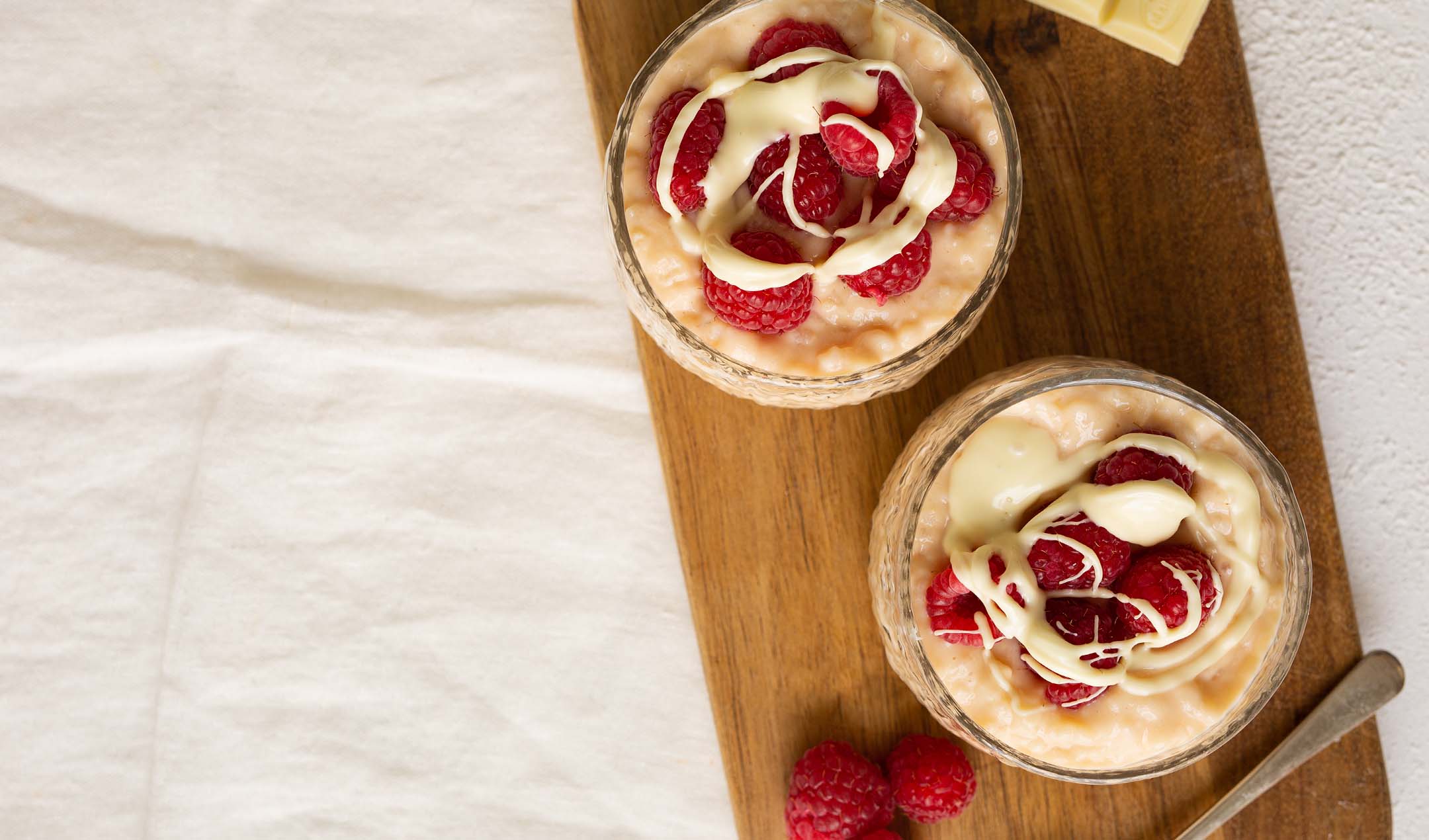 Raspberry with white chocolate rice pudding