Tick the ingredients you need to add your shopping list.
For the tomato salsa:
For the refried beans:
To serve:
---
In a bowl, combine all of the ingredients for the tomato salsa. Stir well, season to taste and set aside.
For the beans, heat the oil in a pan over a medium heat. Add the garlic and cook for one minute until softened, stirring.
Add the cumin, cayenne pepper, kidney beans and stock and cook for 2-3 minutes.
Mash the beans with a potato masher, leaving them slightly chunky. Stir until warmed through and creamy. Stir in the coriander. Set aside until ready to use.
Serve the taco shells with the tomato salsa, refried beans, chicken, lettuce and Feta. Drizzle with hot sauce, if desired.
Nutrition Facts
Per serving:  651kcals, 24g fat (7.9g saturated), 55.3g carbs, 8.4g sugars, 54.3g protein, 14.5g fibre, 1.024g sodium
Recipe courtesy of Batchelors.
Popular in Chicken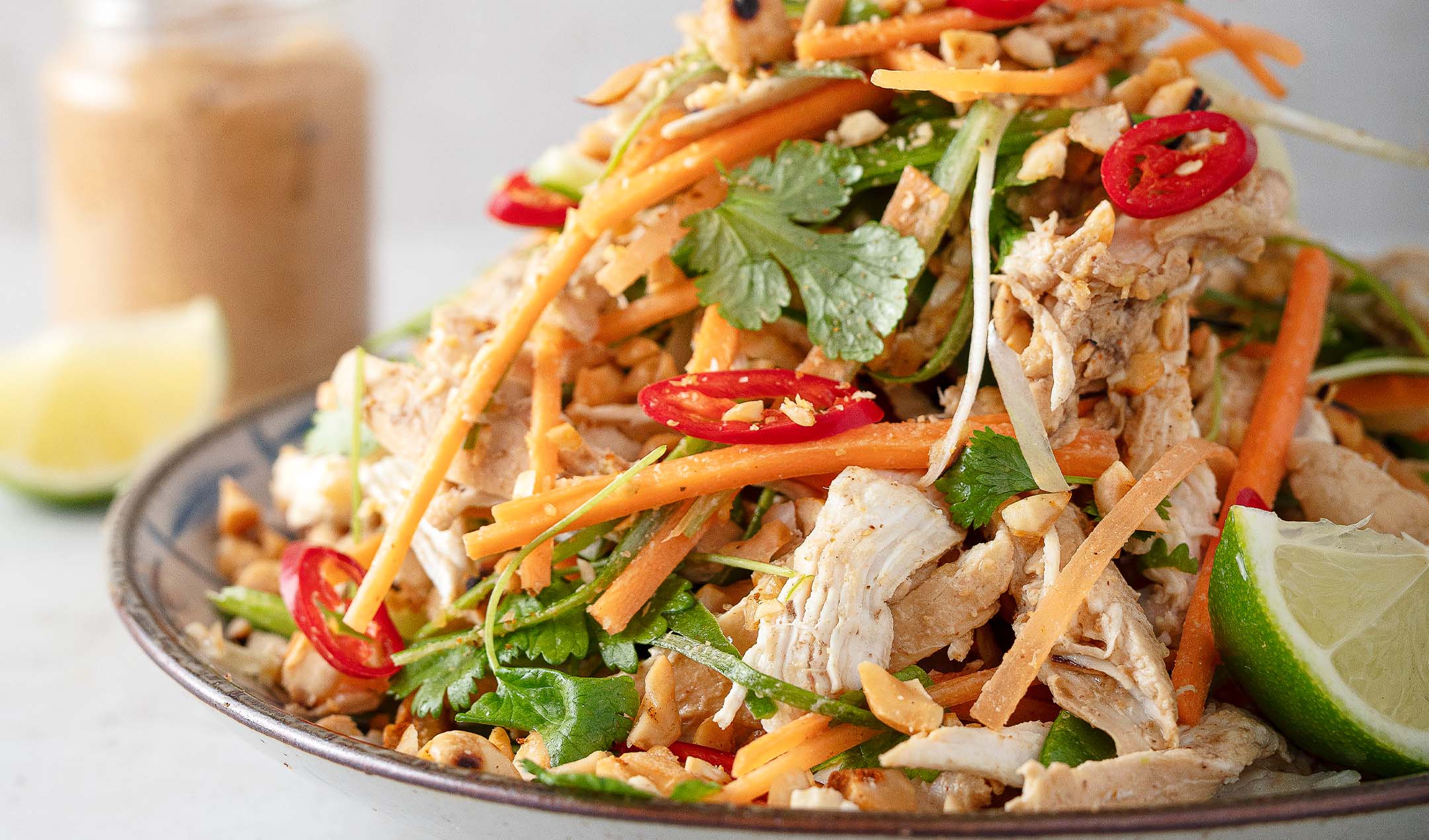 Peanut chicken salad