Tick the ingredients you need to add your shopping list.
For the sponge:
For the vanilla cream filling:
For the frosting:
To decorate:
---
Preheat the oven to 190°C/170°C fan/gas mark 5. Line a 35 x 24cm Swiss roll tin with parchment paper.
Whisk the eggs and Siúcra caster sugar together until it reaches the ribbon stage. Sieve the flour and cocoa powder together in a medium bowl.
Carefully fold the dry ingredients and enough of the colouring gel (to colour it deep red) into the egg mixture.
Pour the cake mixture into the lined tin and bake for 9-10 minutes until the sides start shrinking from the edge slightly.
Place a piece of parchment paper larger than the Swiss roll on a clean surface. Invert the cake onto the paper and carefully remove the parchment lining. Trim the edges and score a line along the length of the sponge about 2cm in, being careful not to cut through the sponge. This will help with rolling up.
Using the parchment paper, roll up the sponge with the paper inside. Set aside and allow to cool.
While the sponge is cooling, make the filling. In a bowl, combine the cream, Siúcra icing sugar and nutmeg (if using).
To make the frosting, whisk the cream, cream cheese, Siúcra icing sugar, lime juice and vanilla extract together until thick.
To assemble, uncurl the Swiss roll and remove the parchment paper. Spread the mashed raspberries onto the sponge, followed by the cream, then re-roll tightly.
Cut one quarter of the cake off at one end on the diagonal. Transfer the large piece of cake to a serving platter or cake stand and angle the cut end to the side of the large cake to form a "branch".
Spread the frosting over the log with a palette knife, making indents to form the "bark" effect.
Sprinkle over the coconut flakes. Arrange the stars and holly leaves on top. Dust with a little Siúcra icing sugar.

   
Nutrition Facts
Per Serving 399kcals, 25.4g fat (15.2g saturated), 37.3g carbs (26g sugars), 8.3g protein, 2.1g fibre, 0.2g sodium
Popular in Cakes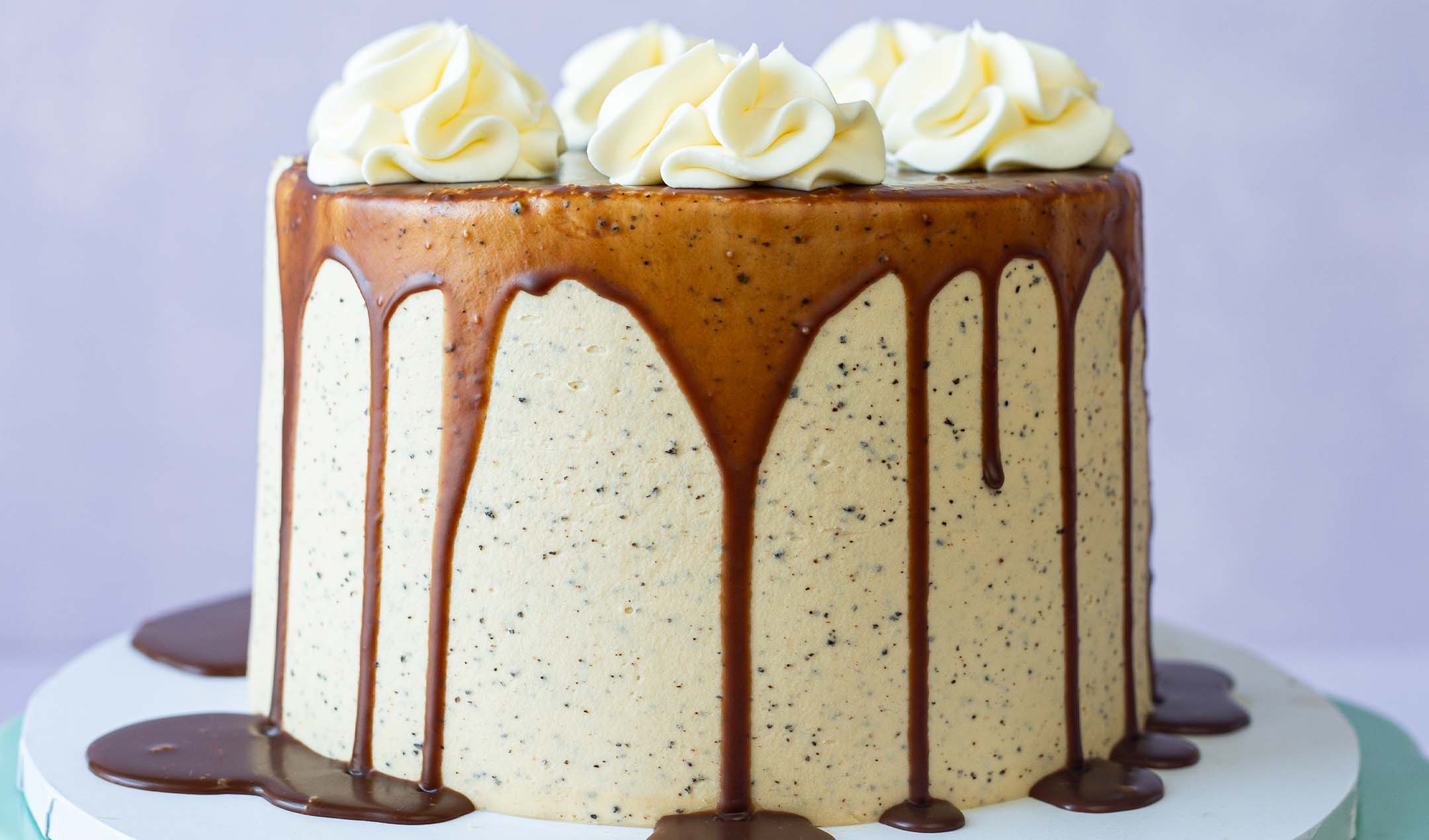 Chai tea cake