Tick the ingredients you need to add your shopping list.
Heat one tablespoon of the olive oil in a deep pan over a medium-high heat. Working in batches to avoid crowding the pan, brown the chicken on all sides, then transfer to a plate and set aside.
Heat the remaining oil in a the same pan over a medium-low heat. Add the sliced onions and cover with a lid. Cook for five minutes until softened but not coloured.
Add the aubergine, courgettes and fennel and turn the heat to medium-high. Cook for 6-8 minutes until golden brown, stirring occasionally.
Turn the heat to low and add the crushed garlic. Cook for one more minute, then add the chicken stock, tinned tomatoes and oregano, plus some salt and pepper.
Bring to the boil, then turn the heat down low and add the chicken thighs and drumsticks, skin side up.
Cover with a lid and simmer for 25 minutes.
Give everything a stir and cook for a further 20 minutes with the lid off, stirring occasionally to prevent sticking and adding a splash of water if it starts to get dry.
Serve with couscous or crusty bread.
Note: Crusty bread can be used as an alternative to Couscous, if you wish.
Nutrition Facts
Per serving436kcals, 18.7g fat (4g saturated), 25.1g carbs (10.8g sugars), 44.2g protein, 10.1g fibre, 0.525g sodium
Popular in Chicken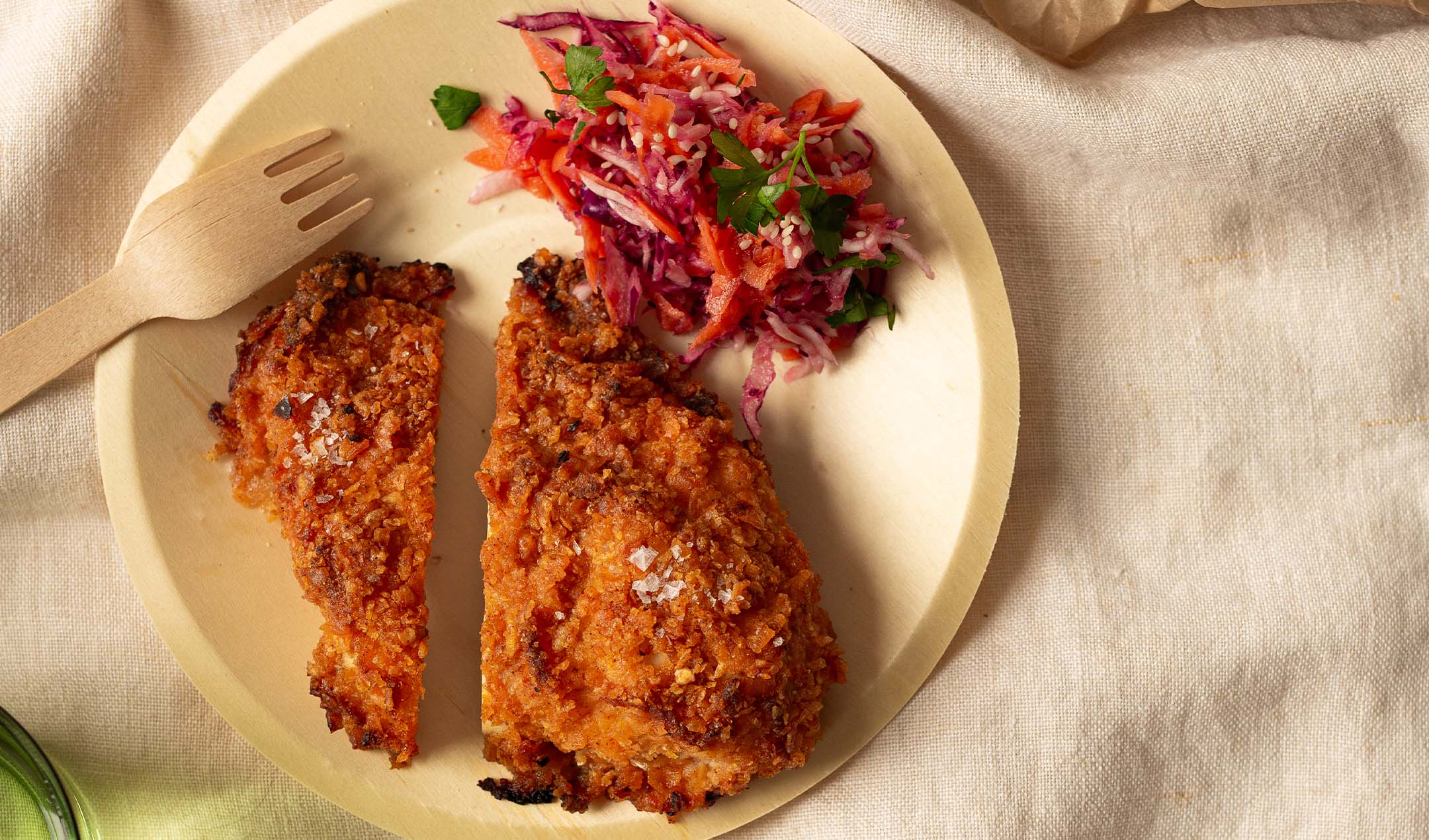 Easy fried chicken and asian slaw