Tick the ingredients you need to add your shopping list.
For the sponge:
For the cream cheese icing:
To decorate:
Preheat the oven to 190 ̊C/170 ̊C fan/gas mark 5. Line a 26x19cm tin with non-stick parchment paper.
In a bowl, beat together the butter and sugar until light and fluffy.
Add the eggs one at a time, beating well after each addition. Stir in the lemon extract.
Sieve in the flour and baking powder. Add the raspberries and fold until just combined
Evenly divide the mixture between the prepared moulds. Bake for 35-40 minutes or until a skewer inserted in the centre comes out clean. Allow to cool fully.
To make the cream cheese icing, in a large, beat together the icing sugar and butter until smooth. Add in the cream cheese and lemon extract, beat until smooth.
Using a spatula or the back of a spoon spread the cream cheese icing on the cooled cake.
Use sharp knife to cut into squares. Decorate each square with some lemon zest, fresh raspberries and fresh mint.
This recipe is brought to you by:
Popular in Cakes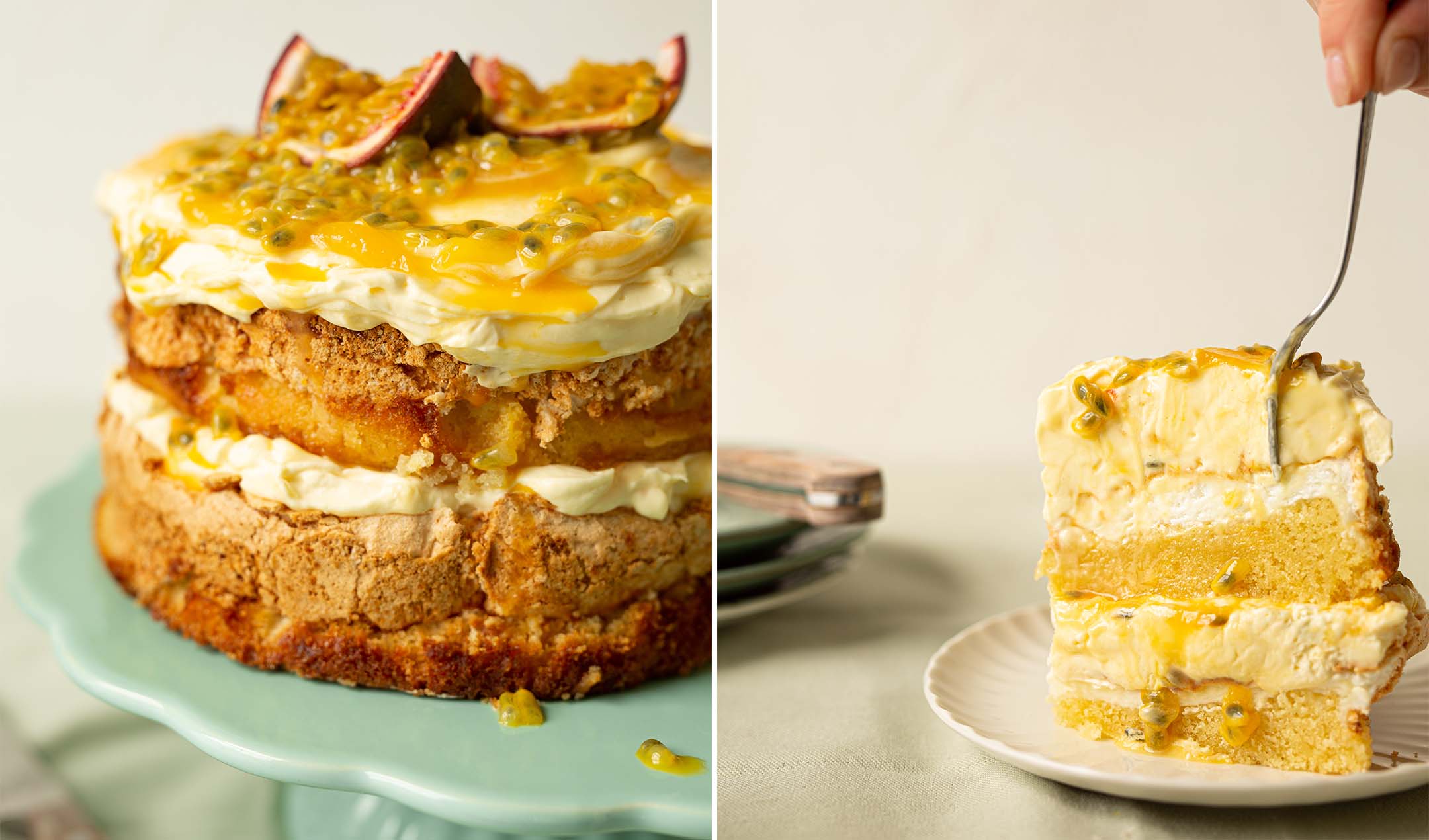 Passionfruit meringue gateaux