Tick the ingredients you need to add your shopping list.
For the falafel:
For the tahini sauce:
To serve:
Cook the quinoa with a pinch of salt according to package instructions. Meanwhile, line two large baking trays with unbleached parchment paper and set aside.
In a large food processor, combine the chickpeas, onion, garlic, parsley, cumin, coriander, flour, egg and some salt and pepper. Whizz until the mixture is semi-smooth with some smaller chickpea chunks left.
In a large bowl, combine the blended chickpea mixture with the cooked quinoa. Mix until well combined.
Preheat the oven to 200˚C/180˚C fan/gas mark 6. Scoop out spoonfuls of the falafel mixture and roll into bite-sized balls, packing it tightly. Place on the prepared baking trays about 2-3cm apart.
Spray with cooking spray oil or drizzle with olive oil and bake for 20 minutes or until golden brown and crispy, turning once.
Meanwhile, make the sauce. In a food processor, combine the tahini, water, lemon juice, garlic and a generous pinch of salt. Whizz until smooth, then taste and add more salt or lemon juice if needed.
Serve the falafel warm with pittas or flatbreads and some salad, drizzled with plenty of the tahini sauce.
Note:
Olive oil can be used as an alternative to cooking spray, if you wish.
Flatbreads can be used as an alternative to pittas, if you wish.
Nutrition Facts
Per serving: 452kcals, 21.5g fat (3.1g saturated), 50.8g carbs (1.8g sugars), 16.9g protein, 8.5g fibre, 0.362g sodium
Popular in Gluten-free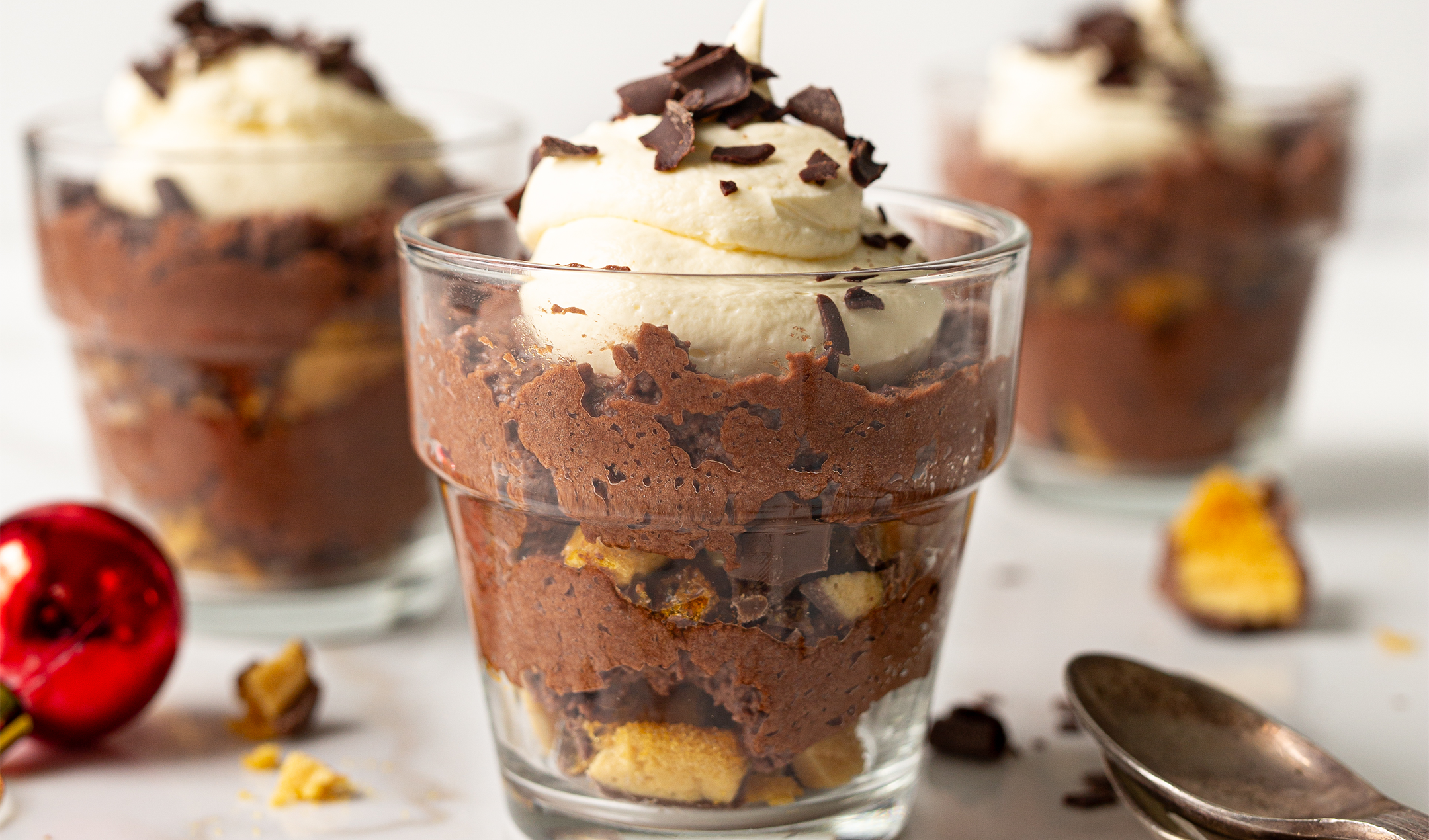 Gluten-free chocolate and honeycomb mousse by EUROSPAR