Tick the ingredients you need to add your shopping list.
Cook the noodles in boiling water according to the package instructions.

In a bowl, toss the chicken with the cornflour, the five spice and some salt and black pepper.
Heat the oil in a large wok or pan over a medium-high heat and stir-fry the chicken until golden, working in batches if necessary to avoid crowding the pan. Transfer to a plate and set aside.
Add the mangetout, red pepper and half of the spring onions to the same pan and cook for 1-2 minutes.
Return the chicken to the pan and add the soy sauce, lemon juice, honey and chilli sauce along with a splash of water. Allow to bubble for 2-3 minutes until the chicken is completely cooked through.
Toss together with the noodles, divide between two bowls and scatter over the remaining spring onions to serve.
Note: Hot chilli sauce can be used as an alternative to sweet chilli sauce, if you wish.
Nutrition Facts
Per serving: 616kcals, 18.1g fat (4.6g saturated), 63.2g carbs (15.4g sugars), 49.6g protein, 7.7g fibre, 1.403g sodium
Popular in Chicken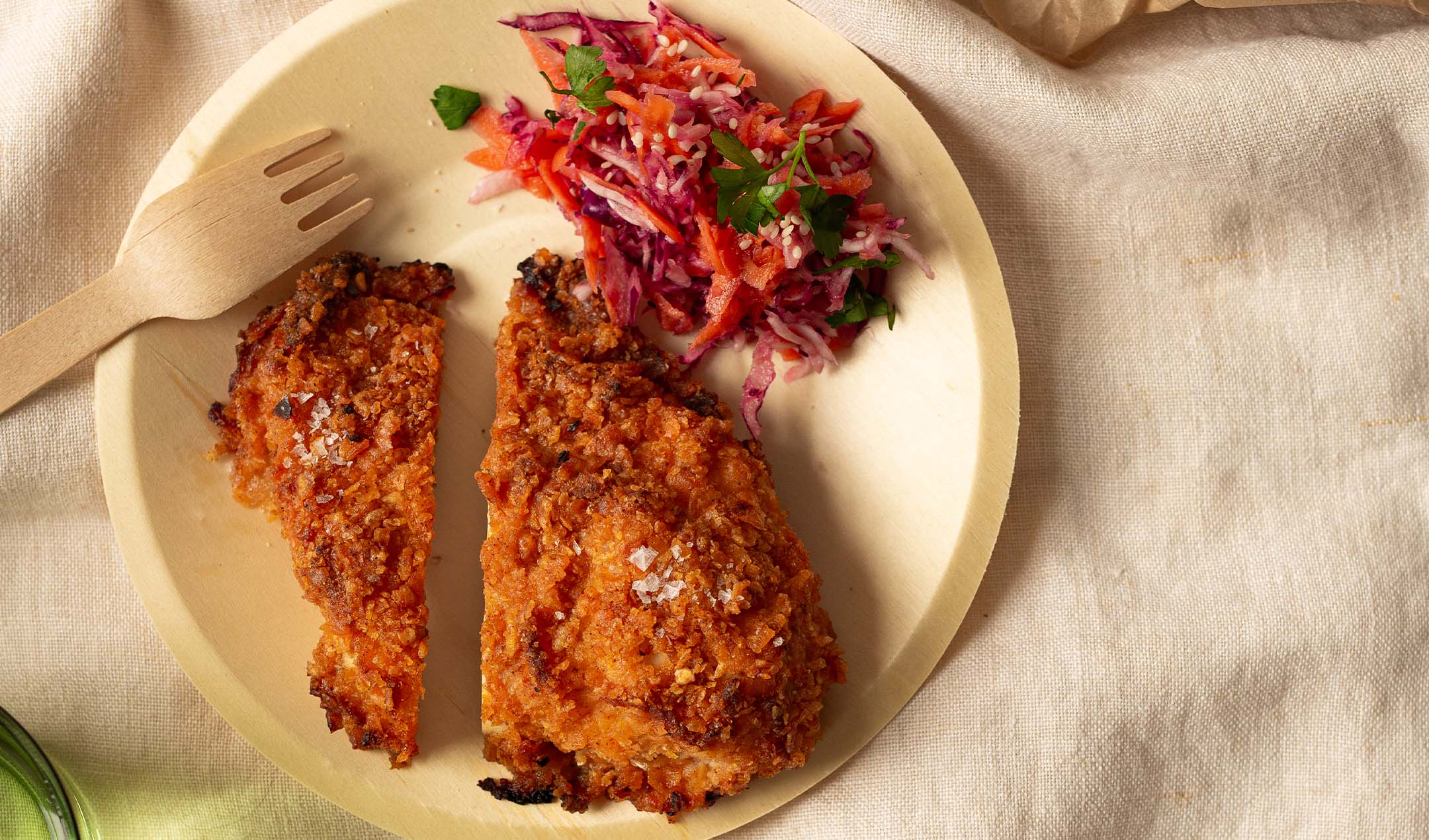 Easy fried chicken and asian slaw