Tick the ingredients you need to add your shopping list.
To serve:
Optional toppings:
---
Heat a large pot over a medium-high heat and cook the bacon until crispy. Remove to a plate and set aside, reserving the bacon fat in the pan.

Add the onion, pepper, jalapeño and garlic to the pot and cook over a medium-high heat for 3-4 minutes until tender.
Add the beef and cook for 5-6 minutes until completely browned throughout, breaking up large lumps with a wooden spoon.
Add the tomato purée, chilli powder, cumin, cayenne and some salt and black pepper. Stir to combine and cook for two minutes.
Turn the heat to high and add the red wine (or beer or beef stock). Bubble for 2-3 minutes, using a wooden spoon to scrape any sticky bits from the bottom of the pan.
Add the tinned tomatoes and beans. Bring to a boil, then reduce the heat and simmer for 10 minutes. Taste and add some additional salt and pepper if needed.
Divide amongst serving bowls and crumble over the bacon. Serve with potato wedges, chips or small tortillas. Place a selection of toppings on the table for people to help themselves, such as hot sauce, sour cream, salsa, grated Cheddar, avocado, jalapeños, coriander or any other toppings you like.
Note:
Dark beer or beef stock can be used as an alternative to red wine, if you wish
Kidney beans can be used as an alternative to black beans, if you wish.
Nutrition Facts
Per Serving
408kcals, 10.3g fat (3.4g saturated), 33g carbs, 6.9g sugars, 42.3g protein, 8.5g fibre, 0.264g sodium
Popular in Beef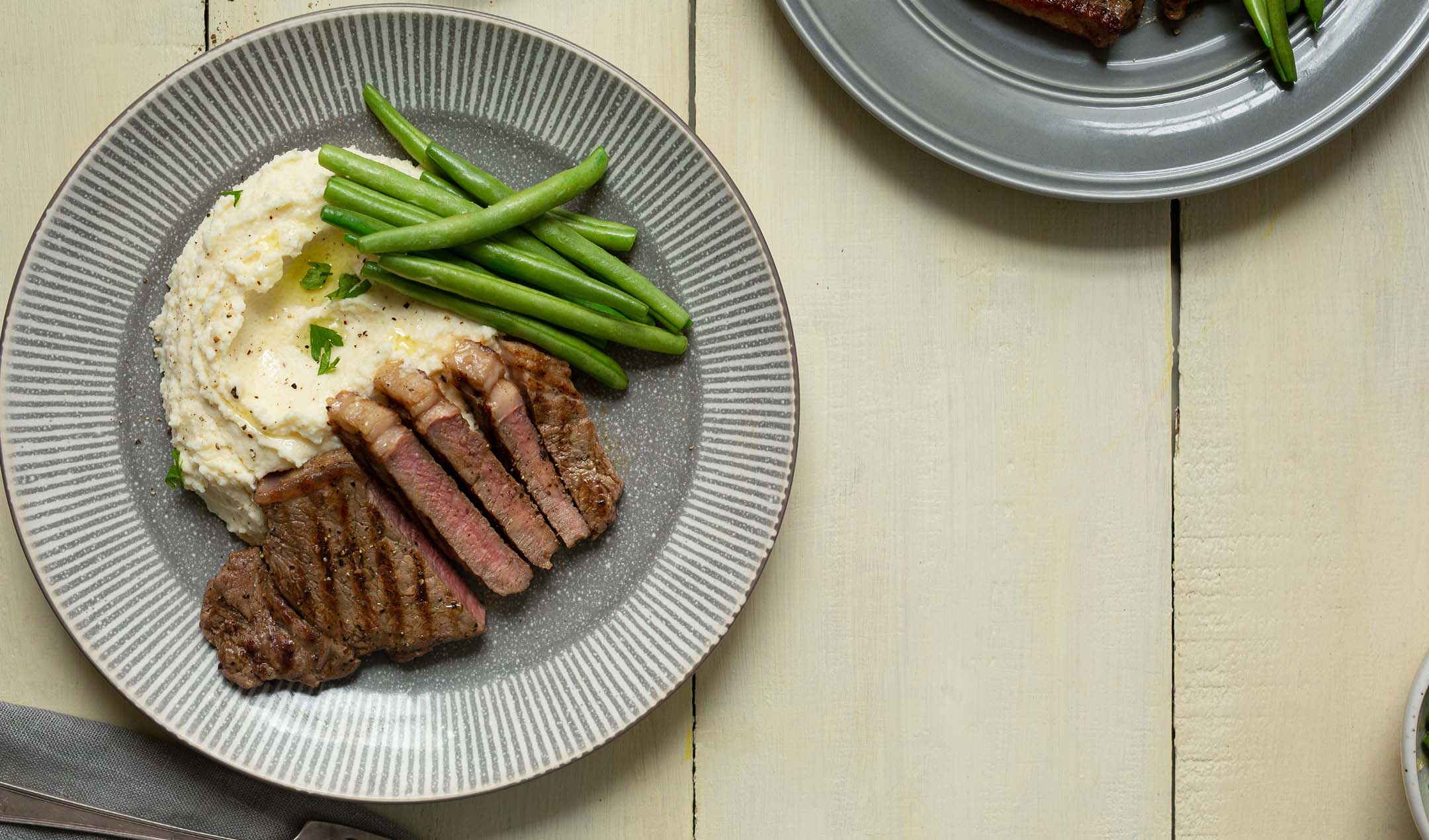 Steak with greens & celeriac mash