Tick the ingredients you need to add your shopping list.
Preheat the oven to 190 ̊C/170 ̊C fan/gas mark 5.

Rub the salmon all over with half a tablespoon of oil and a pinch of sea salt and black pepper. Wrap the salmon in tin foil and bake for 15 minutes.

Flake the salmon into a large bowl. Stir in the mashed potato, flour, dill and a good pinch of sea salt and black pepper. Add the lemon zest and stir to combine everything together well.

Dust a plate with a little flour. Divide the mixture in four, then lightly shape and pat into circles about 2cm thick, dusting with flour as you go.

Dust a separate plate with flour and add the fish cakes. Chill in the fridge for one hour before cooking.

10 Heat two tablespoons of oil in a large pan over a medium heat and cook the fishcakes for 3-4 minutes on each side, or until crisp and golden.

Serve straight away with mixed leaves, lemon wedges and tartare sauce.
Nutrition Facts
Per serving: 353kcals, 19.8g fat (5g saturated), 27.1g carbs (2.2g sugars), 17.7g protein, 2.4g fibre, 0.549g sodium 
Popular in Dairy-free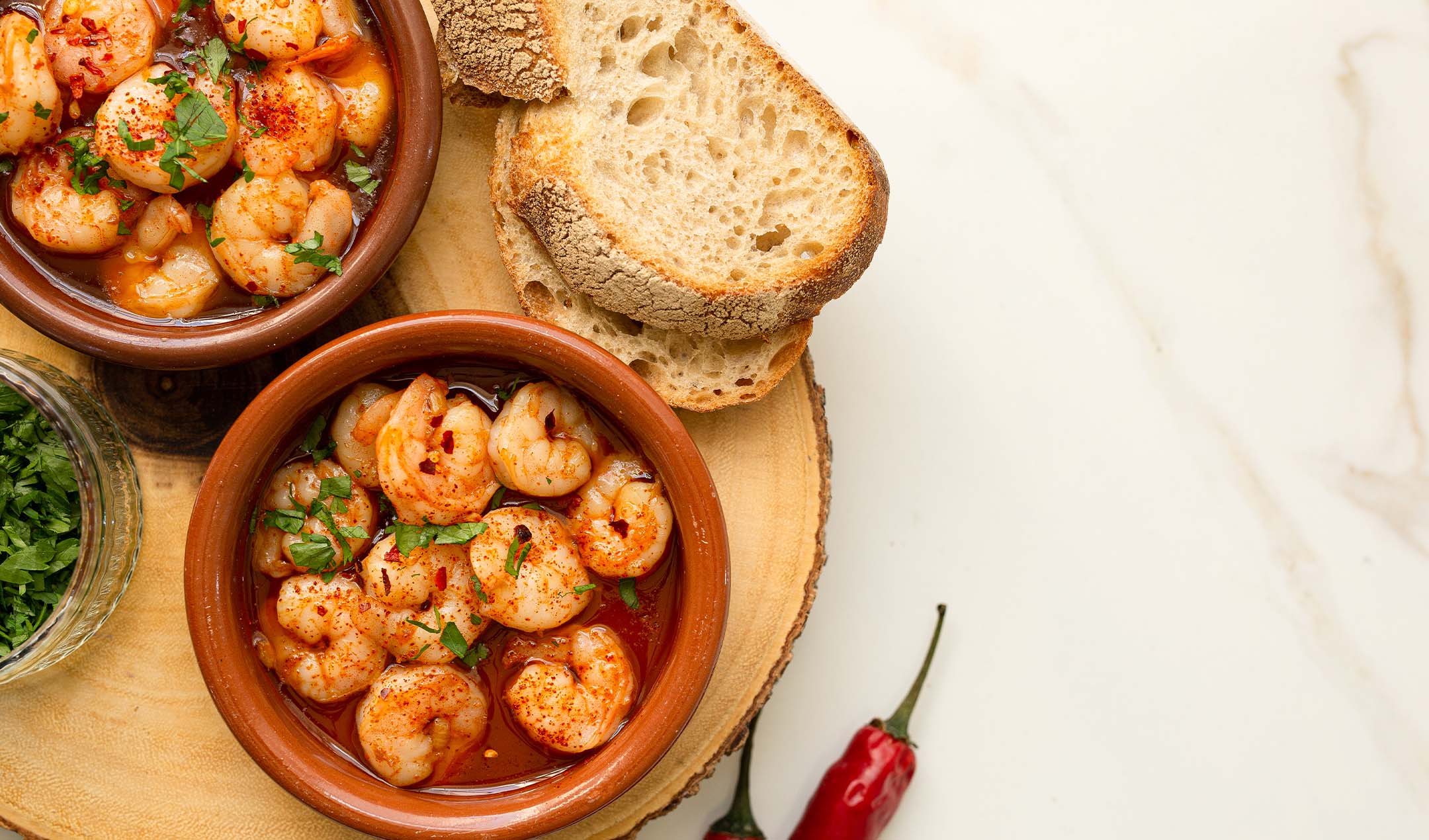 Gambas al ajillo