Tick the ingredients you need to add your shopping list.
---
Season the pork with salt and pepper. Heat the oil in a large pot over a high heat and cook each half for about 10 minutes, turning often, until well-browned. Transfer to a plate and set aside.
Reduce the heat to medium and add the onion and garlic to the pot. Cook for 7-9 minutes until golden brown and soft.
Stir in the tomato purée and cook for five minutes.
Stir in the wine, scraping up any browned bits with a wooden spoon. Cook for 5-7 minutes until reduced.
Add the tomatoes, herbs and water. Add the pork, along with any juices from the plate.
Bring the liquid to a boil, then reduce the heat and simmer, partially covered, for about 2½-3 hours until the pork is very tender and the sauce is thick.
Meanwhile, bring
Using two forks, break up pork into pieces.
Bring the water for the polenta to a boil. Gradually add the polenta, whisking constantly. Reduce the heat to medium-low and cook, stirring often, for 20-25 minutes until the polenta is tender and creamy.
Add the butter and Parmesan until melted. Season to taste.
Use two forks to shred the pork into large chunks. Spoon the polenta into bowls or onto a platter, then top with the pork. Top with parsley, Parmesan and a drizzle of oil.
Nutrition Facts
Per serving: 
698kcals, 27.4g fat (11.5g saturated), 40g carbohydrates, 9g sugars, 66.7g protein, 4.7g fibre, 0.299g sodium
Want something sweet for after? Try this delicious gluten-free chocolate and blueberry cake
Popular in Gluten-free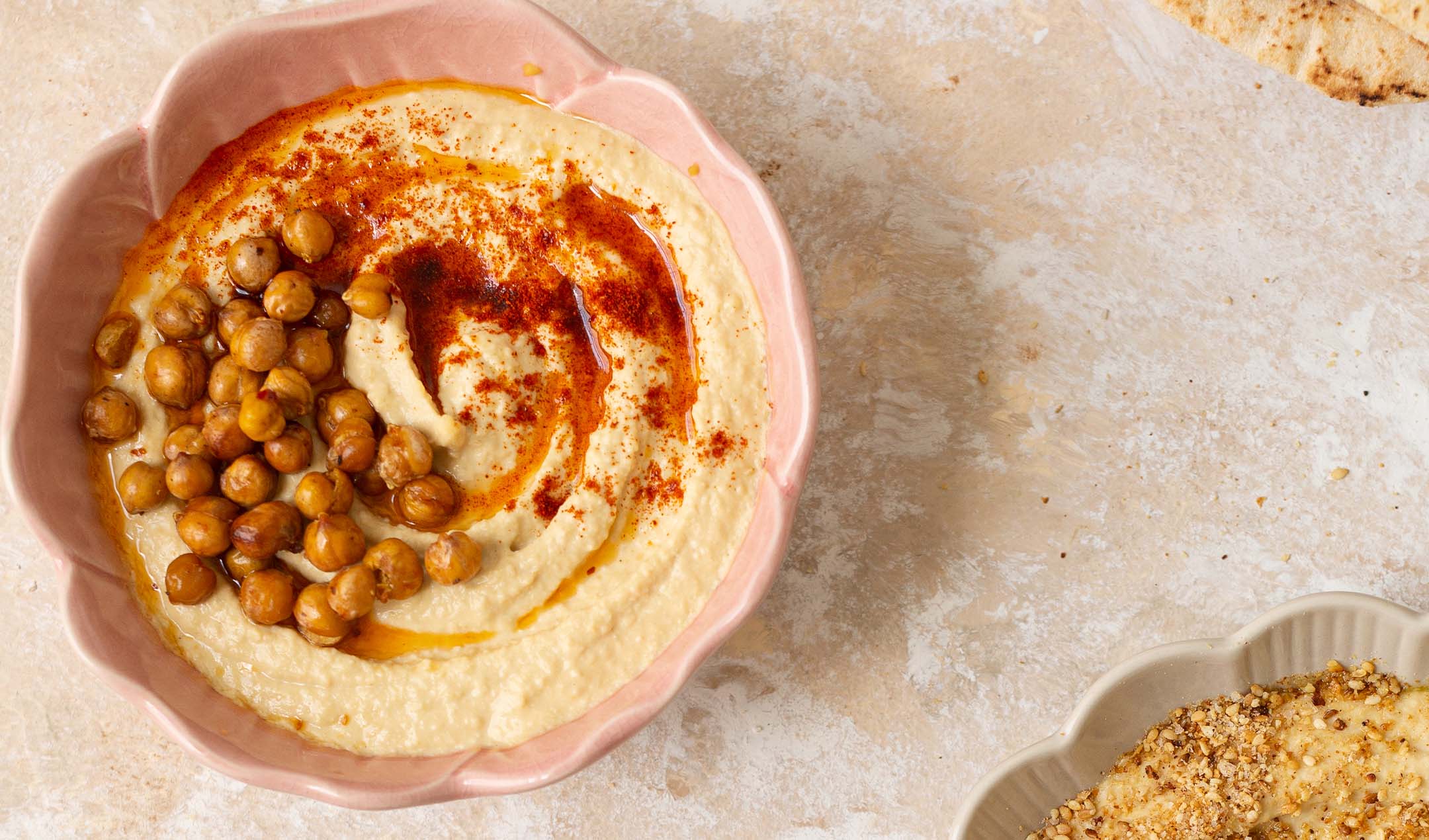 Hummus with chilli oil and crispy chickpeas