Tick the ingredients you need to add your shopping list.
Preheat the oven to 200 ̊C/180 ̊C fan/ gas mark 6 and line a baking tray with non-stick parhcment paper.
Unroll the sheet of pastry. Using a sharp knife, cut the pastry into four squares.
In the centre of each square of pastry, place some grated cheese and shredded Parma ham.
Fold in each corner to make a parcel, leaving the middle of the pastry open.
Place onto the lined tray and bake for 10 minutes or until a light golden colour.
Remove from the oven and crack an egg into the middle of each. Return to the oven and bake for 4-6 minutes or until the eggs have just set.
Remove from the oven and top with some sea salt and plenty of black pepper. Serve warm with a salad.
Nutrition Facts
Per Serving: 679kcals, 48.1g fat (16.5g saturated), 37g carbs (1.1g sugars), 24.6g protein, 1.4g fibre, 0.589g sodium
Popular in Eggs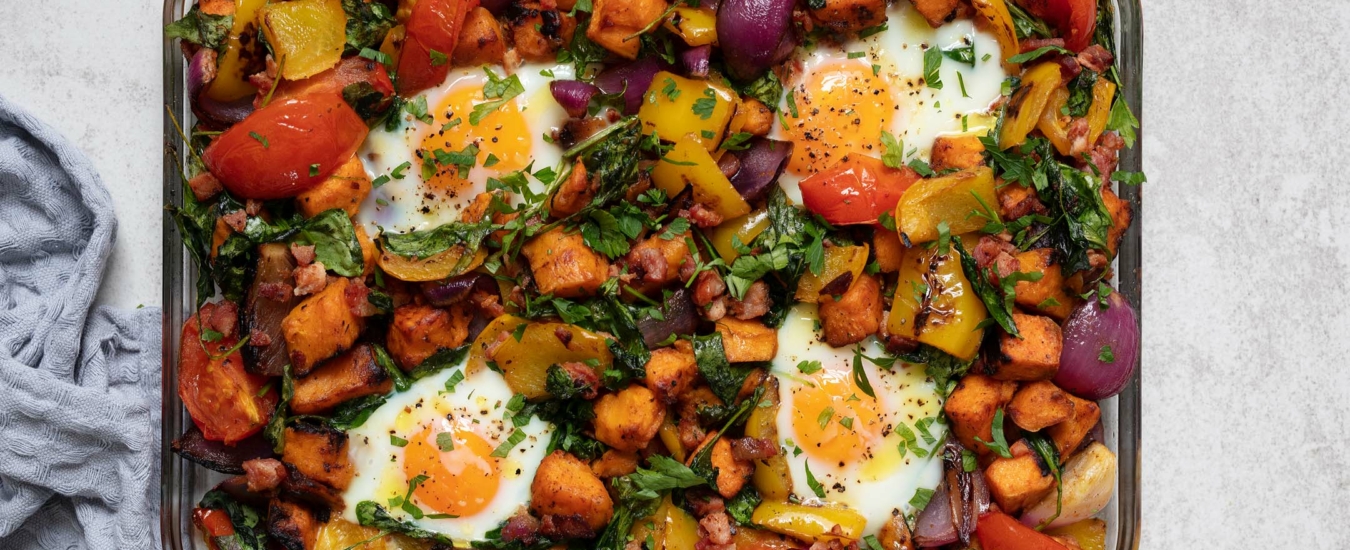 One-tray brunch bake