Tick the ingredients you need to add your shopping list.
Mix the grated potato with the eggs, sliced onion and chives. Season to taste with salt and pepper.
Separate into four parts for large cakes, or eight smaller cakes.
Heat the olive oil in a frying pan over a medium-low heat and add the potato mixture, cooking for around eight minutes. Turn over carefully and cook for another eight minutes.
This recipe is provided by Currabinny.
"These are great with most things (poached eggs being one), and satisfying just on their own. Gentle and comforting with subtle chive flavours. " — William Murray of Currabinny
Nutrition Facts
Per Serving: 265kcals, 8.2g (1.9g saturated), 39.6g carbs (6.2g sugars), 9.9g protein, 6.7g fibre, 0.116g sodium
Popular in Gluten-free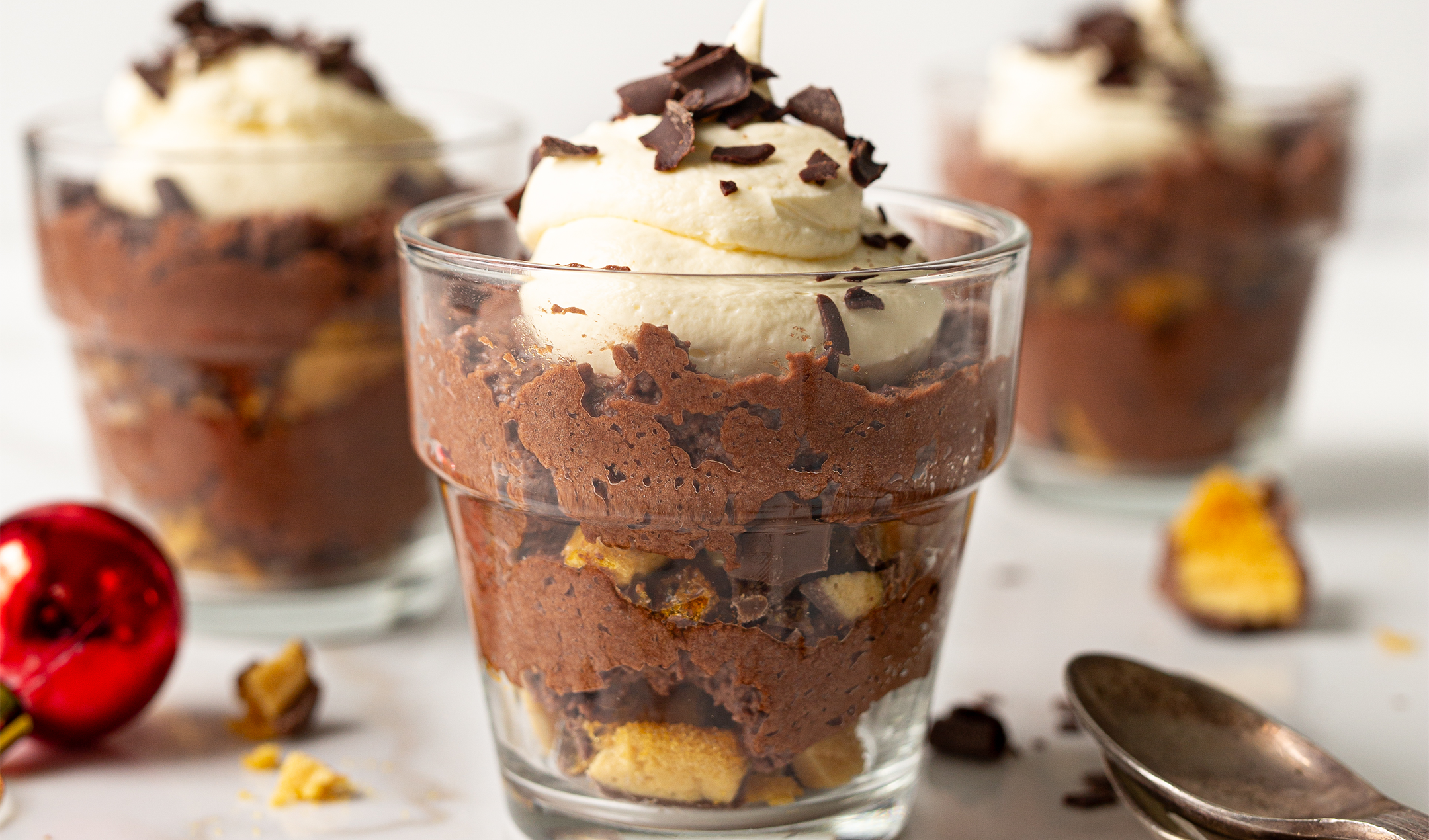 Gluten-free chocolate and honeycomb mousse by EUROSPAR