Tick the ingredients you need to add your shopping list.
Score the chicken breast then use your choice of meat tenderiser (a mallet or your hand!) to flatten it. Cut into 4 pieces. Slice courgette into 1cm discs.
Make the batter by mixing egg, milk, Parmesan cheese (if using), parsley, salt and pepper together.
Using a sieve lightly dust flour on to chicken and courgette (zucchini).
Dip each piece of chicken and courgette into the batter.
Heat the olive oil in a frying pan, fry the chicken and courgette until they are golden brown (about three minutes each side).
Popular in Chicken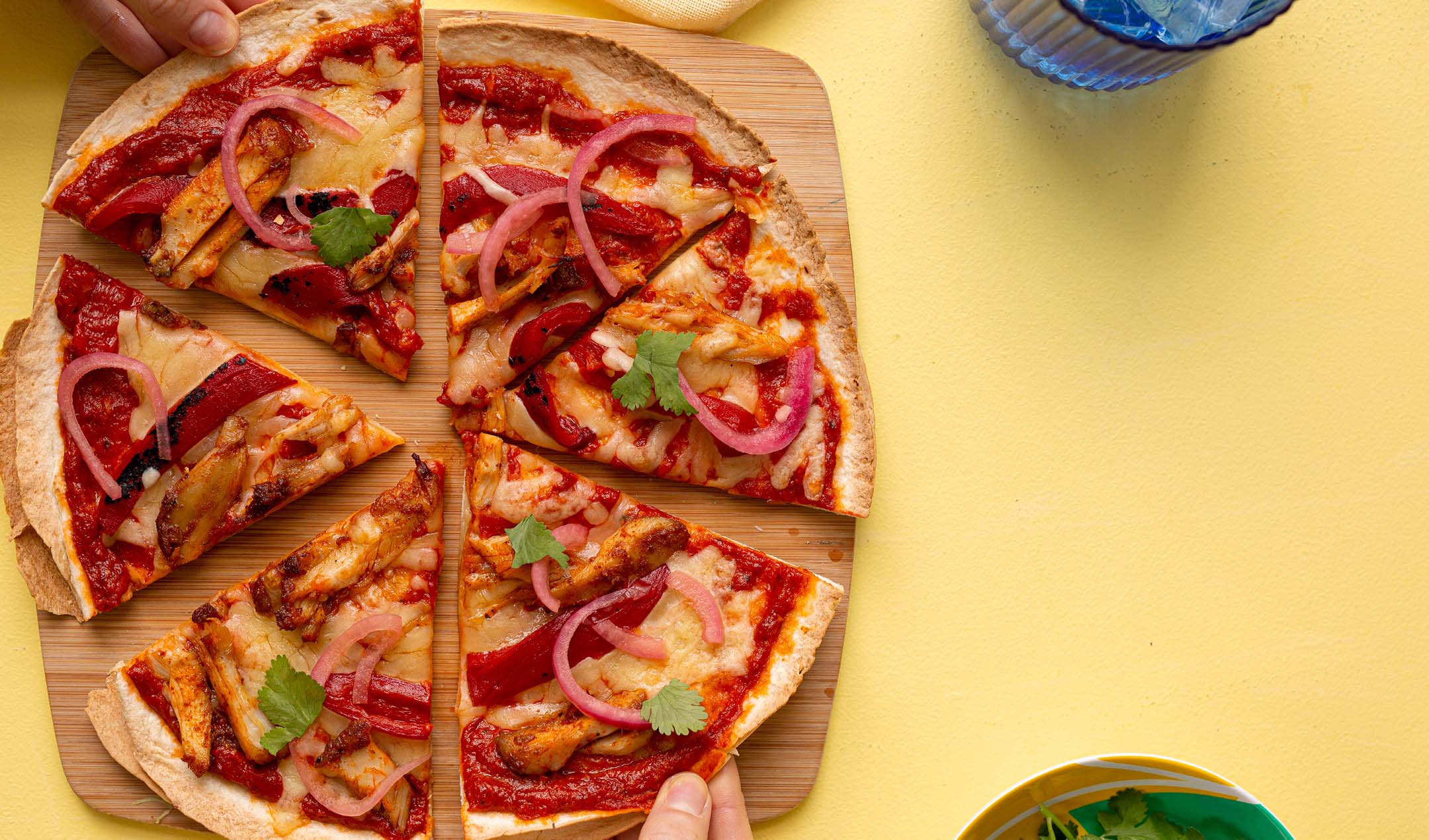 Chicken taco pizzas