Tick the ingredients you need to add your shopping list.
For the cake:
For the ice cream:
Preheat the oven to 180ºC/160ºC fan/gas mark 4.
Peel, core and chop the pears. Place the pieces in a bowl with lemon juice so they don't go brown.
Mix the Ricotta, maple syrup and maple sugar. Beat together until combined and stir in the vanilla extract.
Beat in the eggs one at a time and add the lemon zest, beating constantly.
Sieve the flour and baking powder and fold into the mixture.
Add the pears to the batter mixture. Transfer the mixture into a pre-buttered and floured 23cm spring form cake tin.
Bake for 40 minutes, then check. The cake is ready when a skewer inserted into the centre comes out clean. If required, bake for an additional 20 minutes.
Meanwhile, to make the ice cream, combine together the egg yolks, maple syrup and maple sugar in a bowl set over a pan of warm water.
Beat until thick and pale, then remove from the heat and continue beating until cool.
Whisk the double cream until soft peaks are formed. Gently fold the cream into the cool egg mixture.
Place the ice cream in a shallow dish and freeze overnight.
Serve the cake with the maple ice cream.
Note: regular sugar can be used as an alternative to maple sugar, if you wish.
Nutrition Facts
Per Serving
493kcals, 28.8g fat (16.9g saturated), 49.8g carbs, 22.2g sugars, 10.7g protein, 2g fibre, 0.094g sodium
Popular in Cakes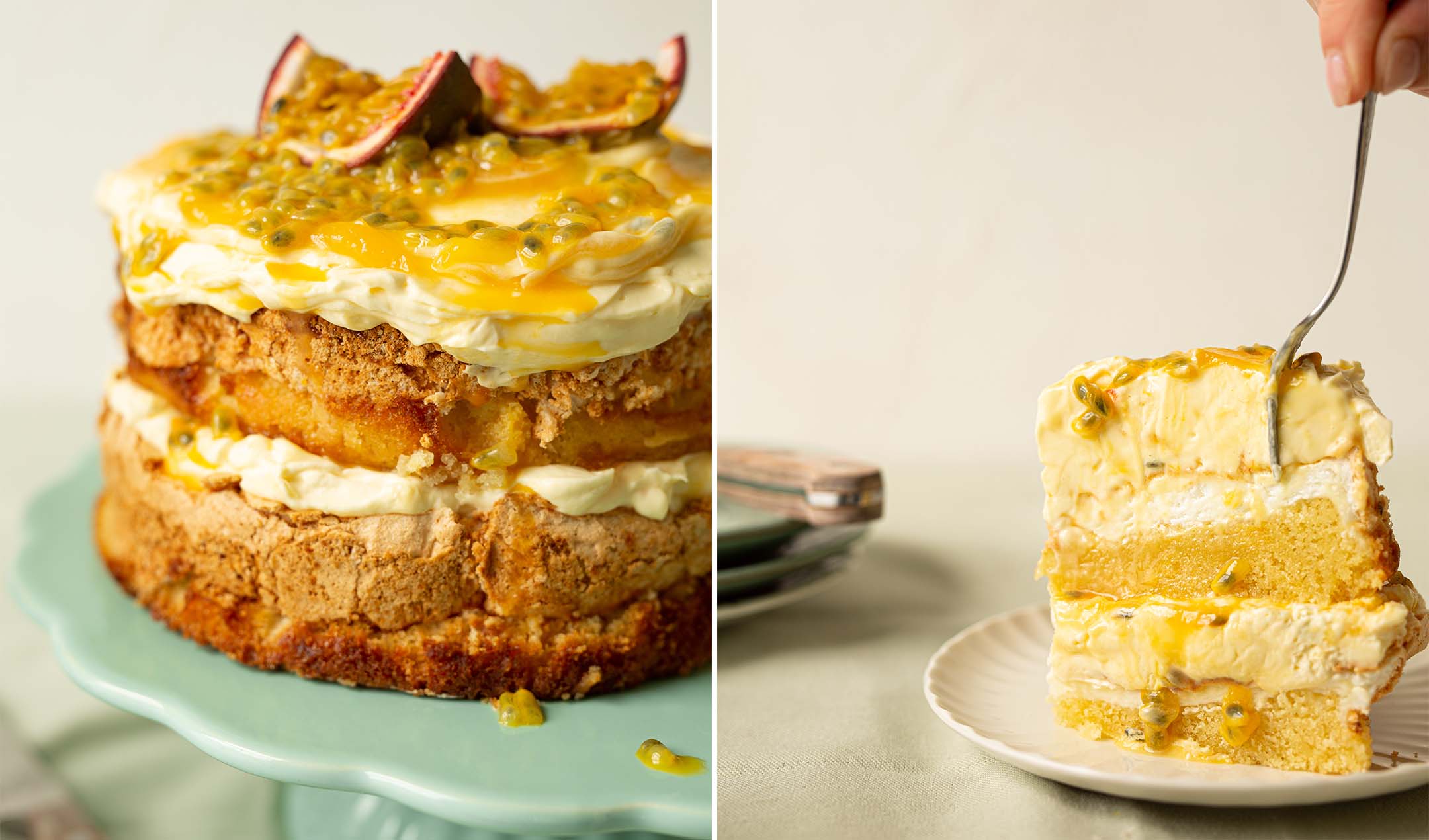 Passionfruit meringue gateaux