Tick the ingredients you need to add your shopping list.
For the chicken:
For the sauce:
To serve:
In a pan, combine the stock, ginger, five spice, star anise, soy sauce and chicken. Bring to the boil, then reduce the heat, cover and simmer gently for 12-15 minutes or until the chicken is completely cooked. Transfer the chicken to a plate and strain the stock through a fine sieve, reserving about 100ml.
Combine all of the ingredients for the sauce in a blender or food processor. Whizz to combine, then add the reserved stock a little at a time to form a pourable consistency. Season to taste.
In a serving bowl, combine the cucumber, carrot, mangetout and spring onions.
Use two forks to shred the chicken into large pieces and add to the bowl with the vegetables. Add three-quarters of the peanut sauce with the coriander, then toss to combine well.
Divide between two plates or shallow serving bowls. Drizzle with the remaining sauce and top with the remaining coriander. Add the red chilli, peanuts and sesame seeds, then serve with lime wedges on the side.
Nutrition Facts
Per Serving: 679kcals, 37.2g fat (6.7g saturated), 34.2g carbs (11.7g sugars), 57.1g protein, 8.4g fibre, 0.772g sodium
Popular in Chicken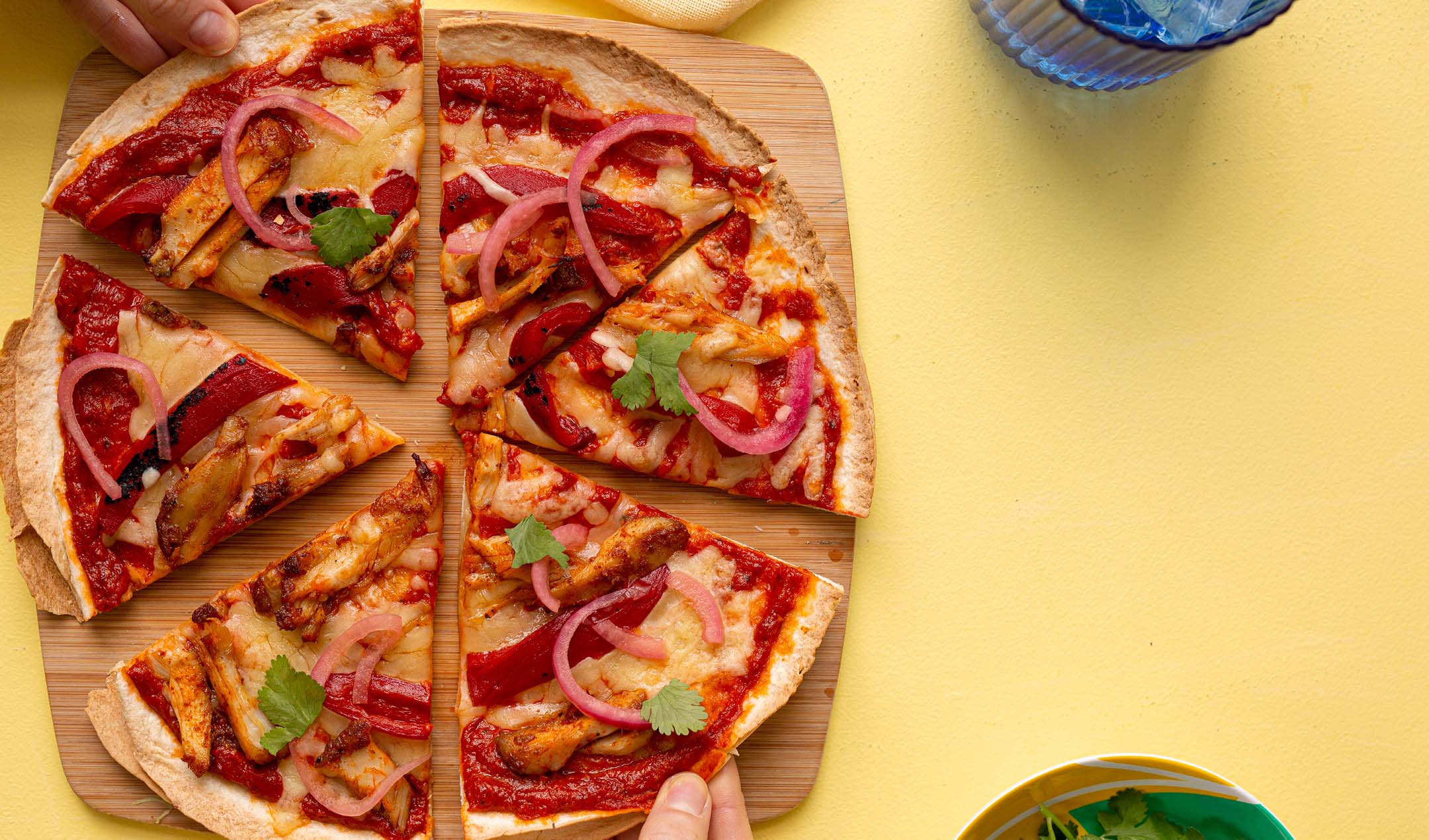 Chicken taco pizzas