Tick the ingredients you need to add your shopping list.
Preheat the oven to 220 ̊C/200 ̊C fan/gas mark 7.
Place the parsnips and carrots on a baking tray. Drizzle with one tablespoon of the vegetable oil and sprinkle with one teaspoon of turmeric, one tablespoon of garam masala and a generous pinch of salt and black pepper. Toss to coat evenly, then spread out in a single layer. Roast for 20 minutes until golden.
In a mini chopper, blender or food processor, combine the onions, ginger and garlic with two tablespoons of water and whizz to form a paste.
Heat the remaining vegetable oil in a large pan or casserole dish over a medium-high heat. Add the onion paste and cook for 5-6 minutes until golden.
Add the remaining turmeric and garam masala along with the cumin, dried coriander, sugar and tomato purée. Stir and cook for 2-3 minutes.
Add the chickpeas, chopped tomatoes, coconut and stock. Bring to the boil, then reduce the heat, cover and simmer for 30 minutes until thickened.
Stir in the roasted carrots and parsnips and season the curry to taste. Add the spinach and cook for 2-3 minutes until just wilted. Top with fresh coriander, then serve with rice and/or naan.
Nutrition Facts
Per serving: 408kcals, 16.2g fat (8.5g saturated), 54.7g carbs, 11.7g sugars, 14.8g protein, 15g fibre, 0.346g sodium
Popular in Indian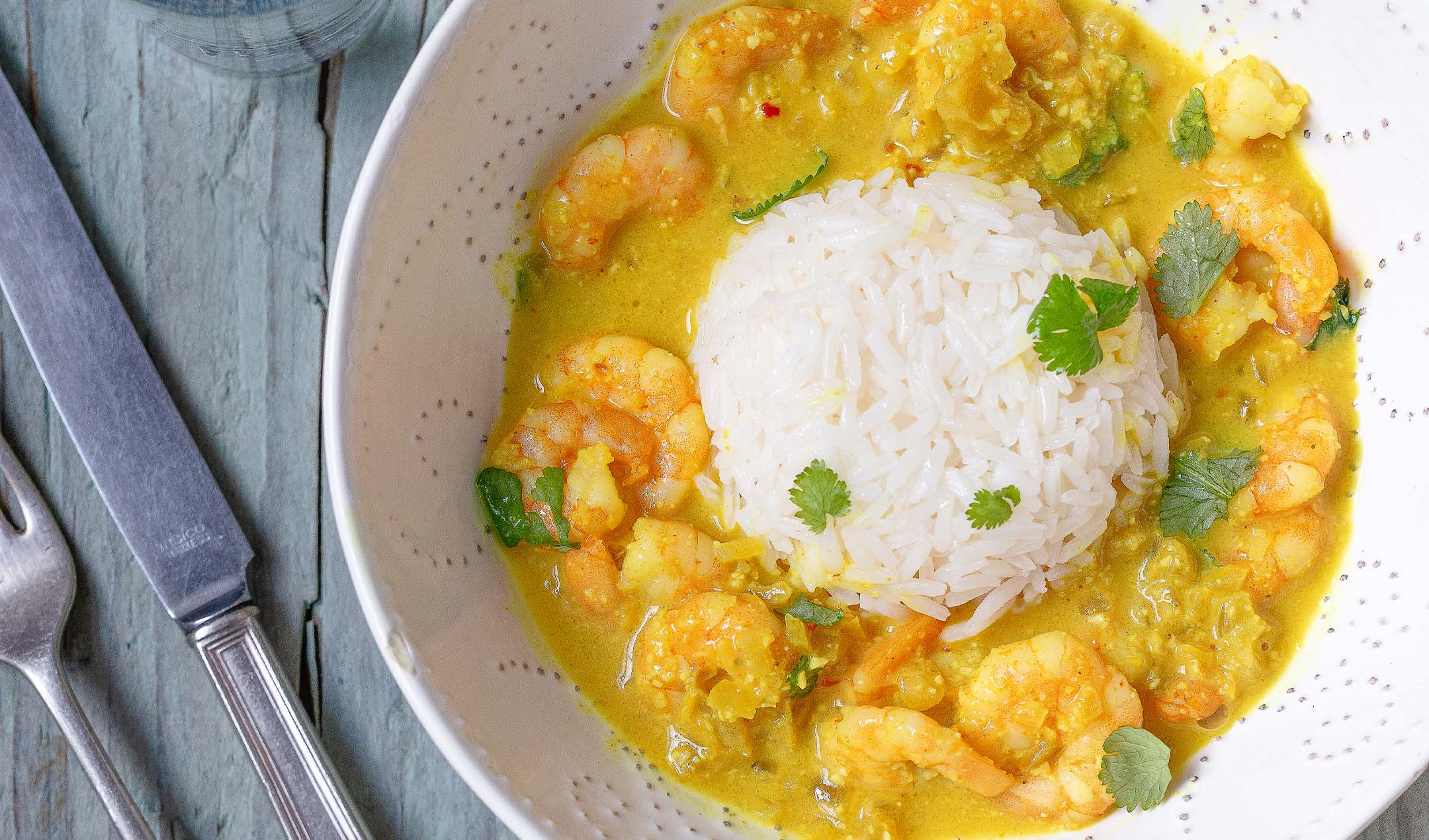 Quick prawn korma