Tick the ingredients you need to add your shopping list.
Preheat the oven to 160°C/140°C fan/gas mark 3. Place the ribs (upside-down) in a roasting tin that fits them snugly in a single layer. Pour over the orange juice, then add just enough water so that the ribs are covered. Cover the tin tightly with tin foil.

Cook the ribs in the oven for 2 1⁄2 hours until tender, rotating the tin halfway through, until the ribs are tender but not falling apart.

Carefully transfer the ribs to kitchen paper and pat dry. Pour the liquid out of the tin and wipe it out. Return the ribs to the tin.

Combine all of the ingredients for the glaze in a small saucepan. Bring to a simmer over a medium heat and allow to bubble for 3-4 minutes while stirring.

Cover the ribs all over with the glaze. Cover the dish and place in the fridge for a minimum of 2-3 hours, or up to 24 hours, removing from the fridge 30-40 minutes before you start cooking. Cover the remaining glaze and keep it in the fridge too. 

Place the ribs in a hot oven and cook for 30 minutes, basting often with the remaining glaze. If the glaze is getting over reduced and starting to burn, add a splash of water.

Slice the sticky ribs into 2-3 rib portions and serve with a sprinkling of sesame seeds and spring onions.
Nutrition Facts
Per serving: 779kcals, 42g fat (15.2g saturated), 72g carbs (62.5g sugars), 28.9g protein, 1.3g fibre, 0.787g sodium 
Popular in Dairy-free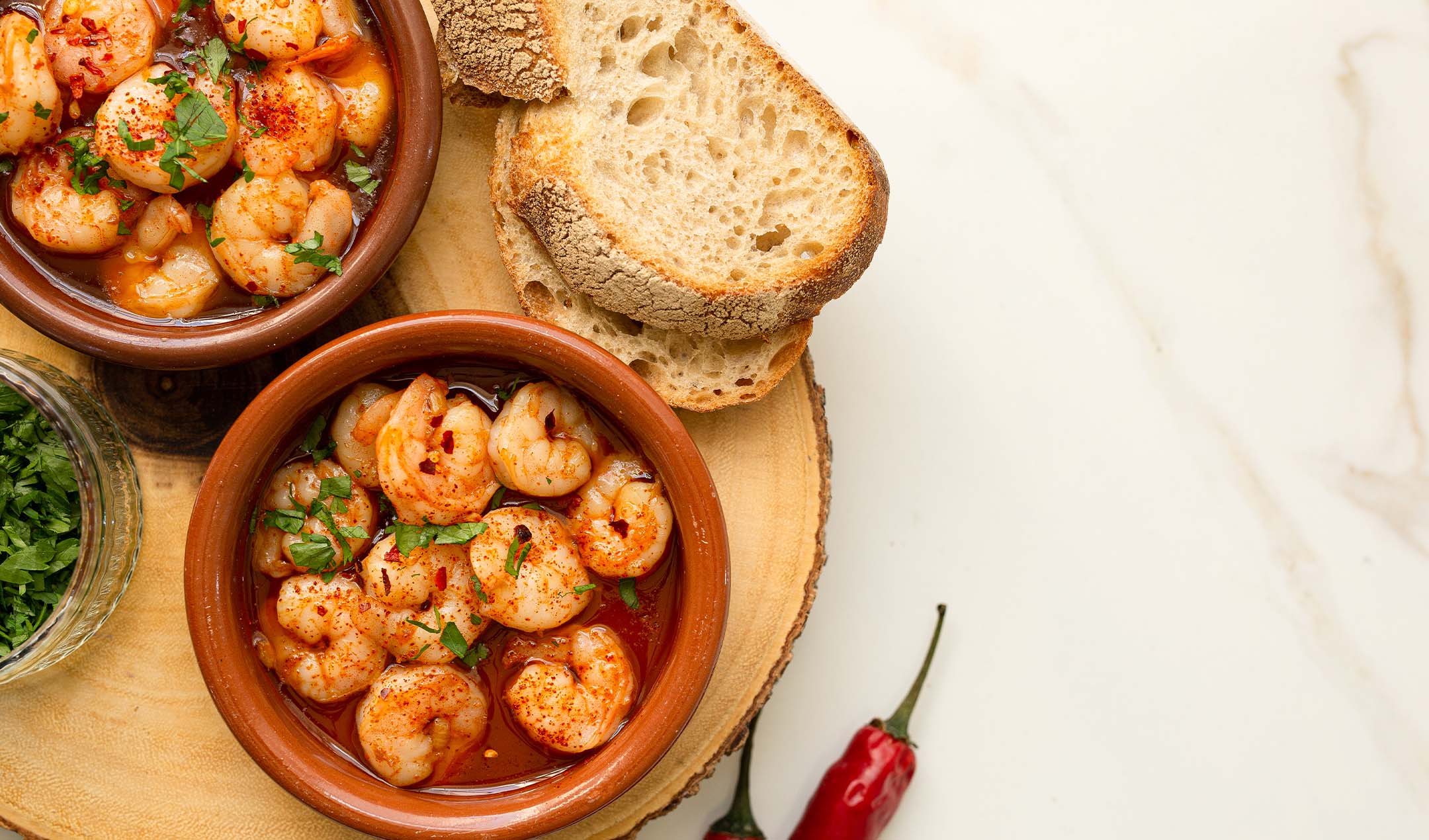 Gambas al ajillo