Tick the ingredients you need to add your shopping list.
Place the potatoes in a pot, cover with cold water and add a pinch of salt. Bring to the boil, then simmer for 5-6 minutes until just barely tender. Drain and return to the pan. Allow to steam dry for 1-2 minutes, shaking the pan occasionally.

Preheat the oven to 200 ̊C/180 ̊C fan/gas mark 6.

Transfer the potatoes to a large baking dish. Drizzle with one tablespoon of the oil and toss to coat, then season with some salt and pepper. Roast for 20 minutes until lightly golden.

Add the shallots, tomatoes, broccoli and cauliflower. Roast for 10 minutes until the skins of the tomatoes start to split.

Place the cod fillets on top of the vegetables the baking dish. Drizzle with the remaining oil and season with salt and pepper. Place the lemon slices on top.

Roast for 8-10 minutes until the cod is opaque and flakes apart easily. Serve with lemon wedges for squeezing.
Nutrition Facts
Per serving: 484kcals, 15.6g fat (2.1g saturated), 49.7g carbs (8.2g sugars), 42.9g protein, 10.1g fibre, 0.278g sodium
Popular in Gluten-free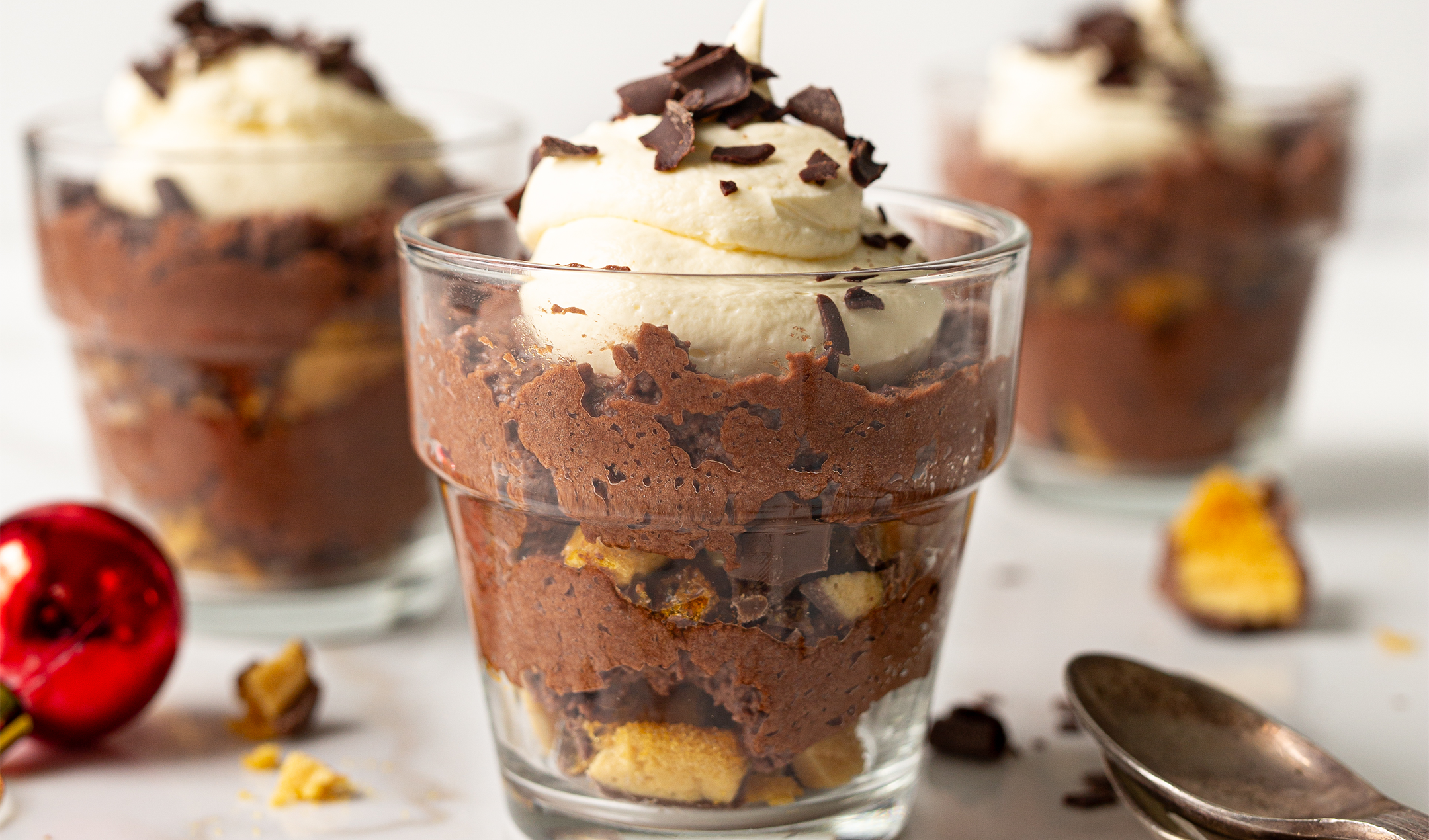 Gluten-free chocolate and honeycomb mousse by EUROSPAR