Tick the ingredients you need to add your shopping list.
For the pork:
For the vegetables:
For the glaze:
Preheat the oven to 200˚C/180˚C fan/gas mark 6.

In a small bowl, combine the sugar and paprika. Rub the olive oil over pork, then season on all sides with salt, pepper and the sugar mixture. Place in a roasting tin.
In a large bowl, toss the vegetables, apples and sage with the olive oil, cider vinegar, white wine or stock and some seasoning. Arrange around the pork in the roasting tin. Place in the oven for 30 minutes.
Meanwhile, combine all of the ingredients for the glaze together, then pour half of the mixture into a serving jug. Set this aside for serving, using the other half for basting.
Baste the pork on all sides with some of the glaze. Toss the vegetables and return the tin to the oven.
Roast for another 15-20 minutes, basting halfway through, until the pork is completely cooked throughout.
Remove from the oven. Transfer the pork to a plate, tent loosely with tin foil and rest for 10 minutes. Turn off the oven and place the vegetables inside to keep warm.
Slice the pork and serve with the root vegetables and the reserved glaze.
Note: chicken stock can be used as an alternative to white wine, if you wish.
Nutrition Facts
Per Serving
401kcals, 10.3g fat (2.4g saturated), 41g carbs, 18.2g sugars, 36.1g protein, 8.5g fibre, 0.182g sodium
Popular in Dairy-free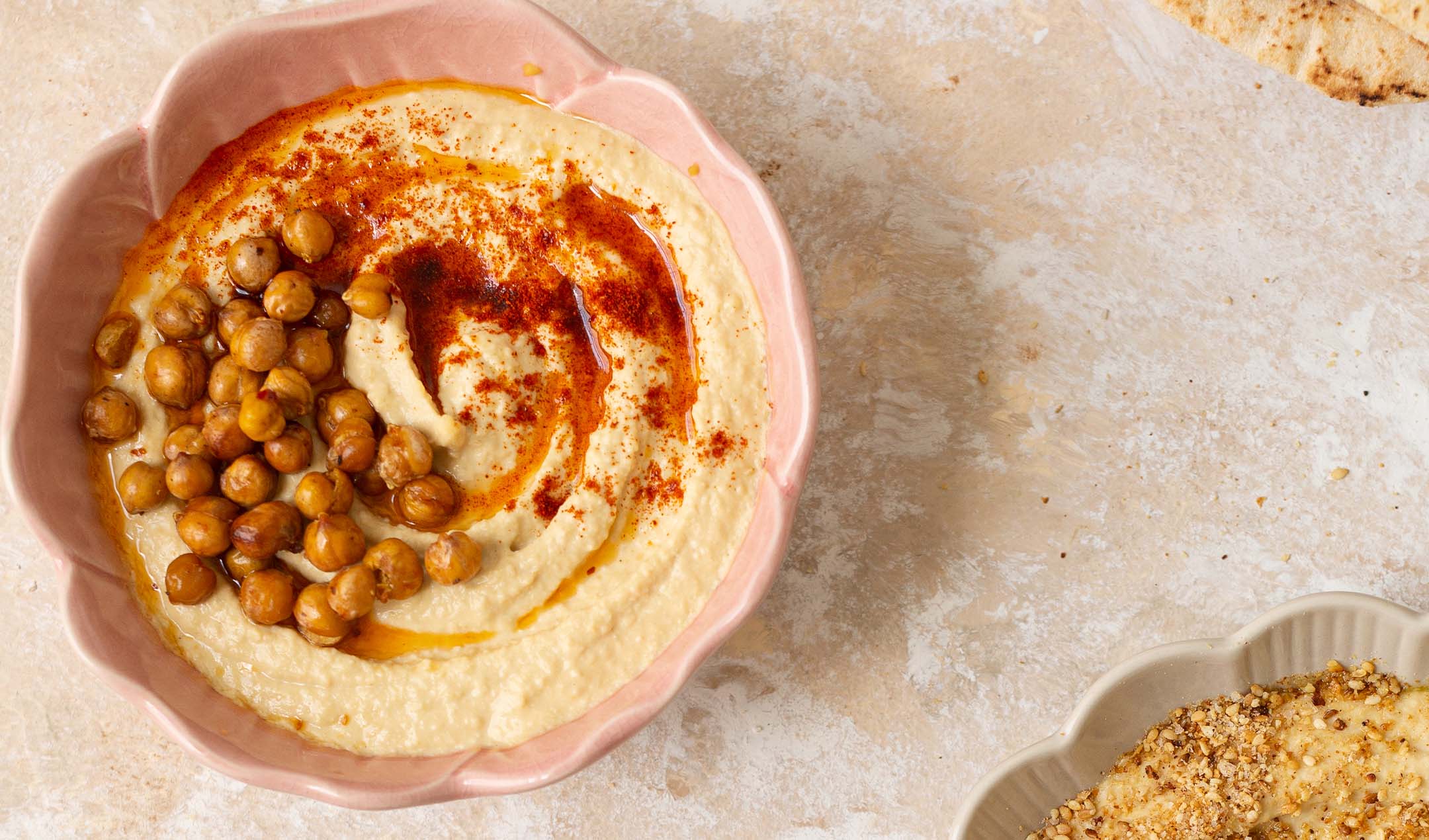 Hummus with chilli oil and crispy chickpeas