Tick the ingredients you need to add your shopping list.
Preheat the oven to 200°C/180°C fan/ gas mark 6.
Add the tomatoes, garlic cloves, two tablespoons of olive oil, half a teaspoon of oregano, salt and pepper to a deep oven-proof dish and toss to combine.
Make a space in the centre of the tomatoes to fit the block of feta. Drizzle the remaining oil over the feta and top with the remaining oregano and chilli flakes. Bake for 40 minutes.
While the tomatoes and feta are baking, cook the pasta according to pack instructions.
To assemble, carefully remove the baking dish from the oven and add the feta and tomatoes to the pot of drained pasta. Mix well to create a lovely sauce, coating the pasta completely. Serve with grated pecorino, freshly ground black pepper and a drizzle of olive oil.
Nutrition Facts
Per serving: 383kcals, 18g fat (7.4g saturated), 43.7g carbs, 6.1g sugars, 13.2g protein, 3.2g fibre, 0.570g sodium
Popular in Pasta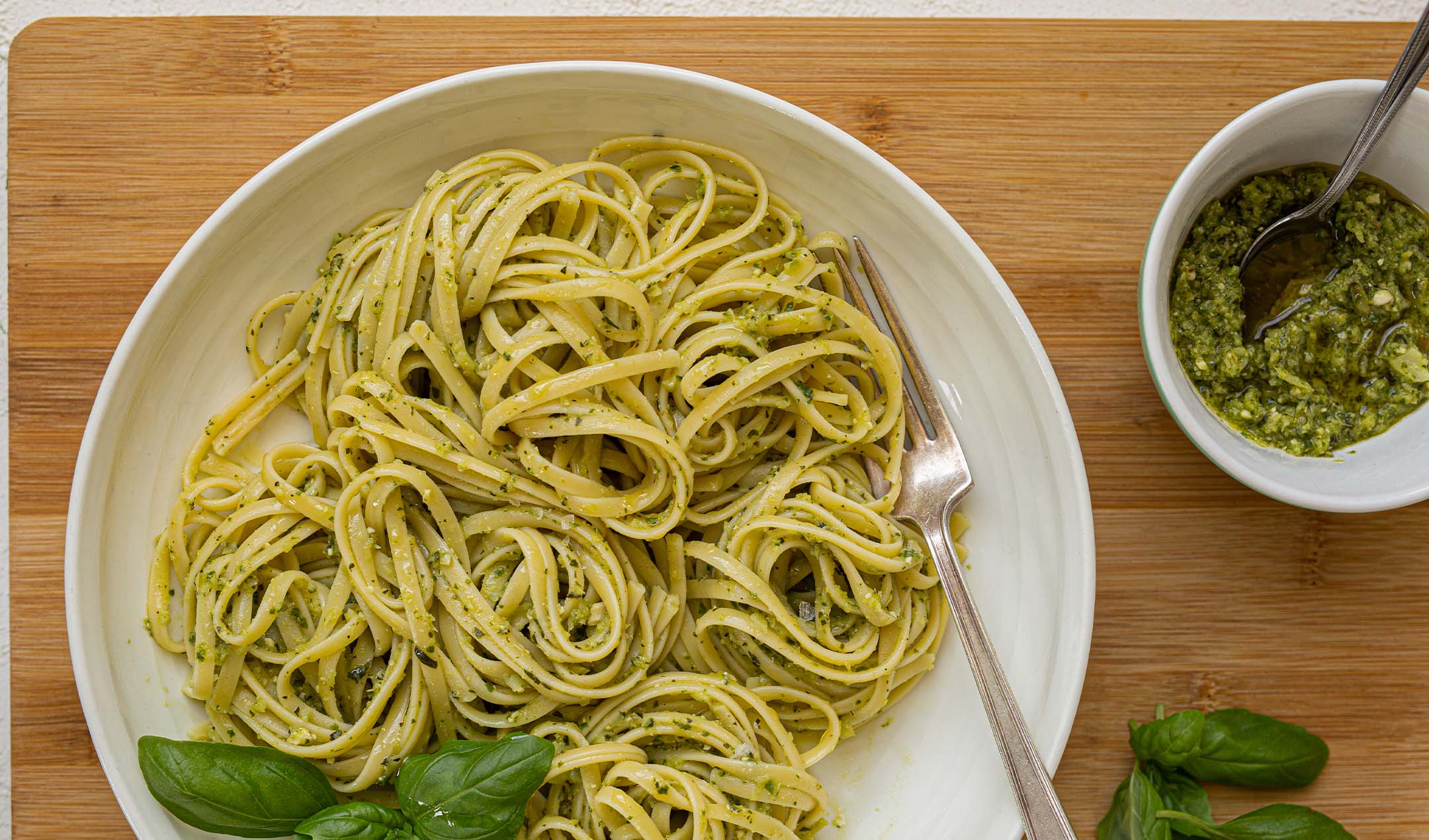 No-waste broccoli pesto pasta