Tick the ingredients you need to add your shopping list.
For the marinade:
For the chicken and rice:
To serve:
In a bowl, stir together all of the ingredients for the marinade. Add the chicken thighs and turn to coat. Set aside to marinate for one hour.
Preheat the oven to 180˚C/160˚C fan/gas mark 4.
Heat the olive oil in a casserole dish over a medium-high heat. Brown the chorizo sausage on both sides, then transfer to a plate.
Add chicken thighs, skin side down. Brown for 2-3 minutes until the skin is golden-brown. Flip the thighs over and sear for another two minutes, then transfer to the plate with the chorizo.
Reduce the heat to medium-low and add the chopped onion, celery, pepper and jalapeñ Cook for 3-4 minutes until softened.
Add the cayenne, chilli flakes, rice and chicken stock. Stir everything together and simmer for one minute.
Place the chicken thighs and chorizo on top of the rice, nestling them in slightly. Pour over any juices left on the plate. Return to a simmer, then cover.
Bake for 35 minutes, then remove the lid and bake for another 10-15 minutes until all of the liquid has been absorbed into the rice.
Divide between plates and top with spring onions and parsley to serve.
Nutrition Facts
Per Serving: 778kcals, 22.8g fat (3.9g saturated), 89.2g carbs, 7.5g sugars, 53.1g protein, 3.8g fibre, 1.02g sodium
Popular in Chicken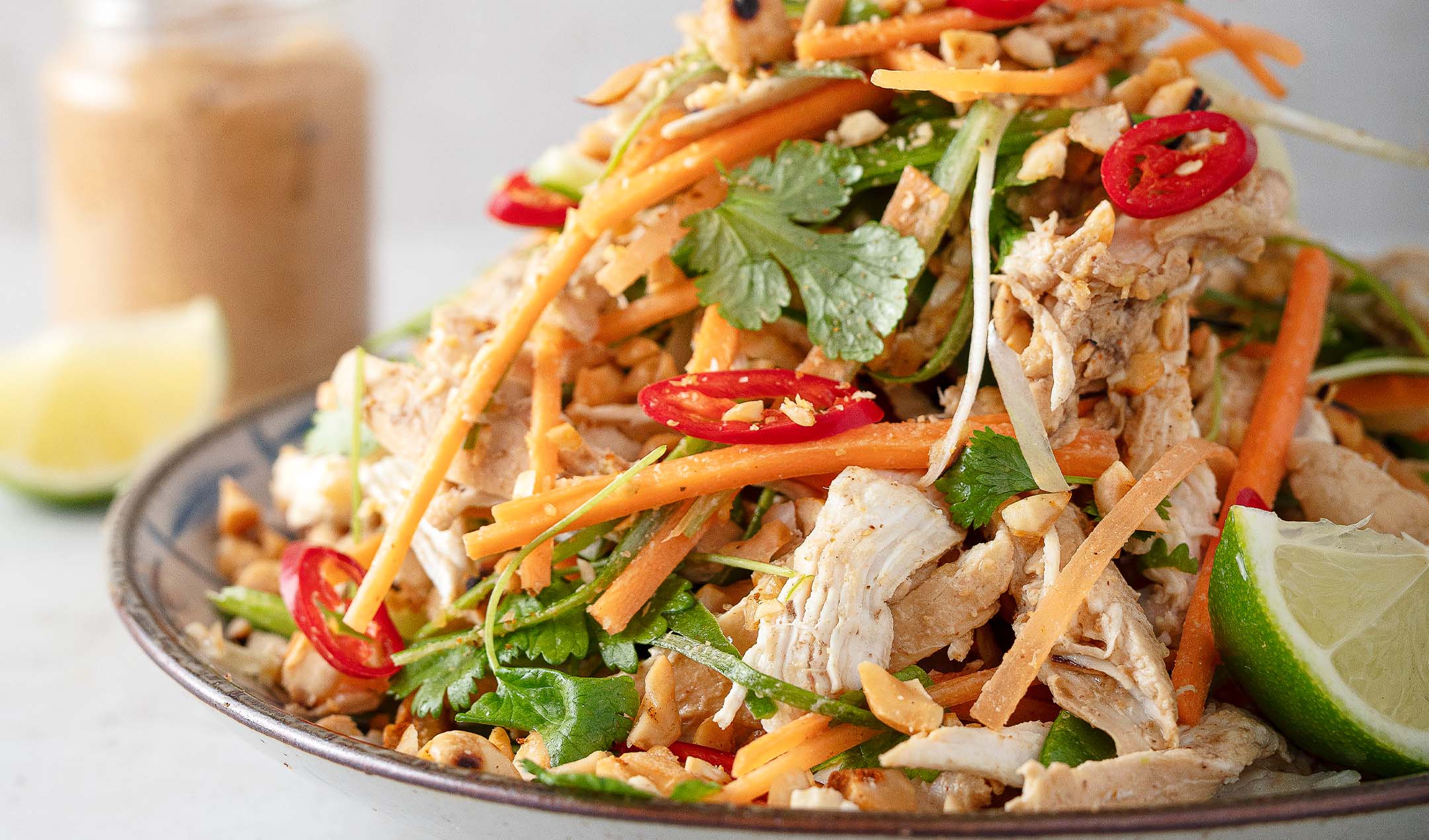 Peanut chicken salad