Tick the ingredients you need to add your shopping list.
Place the carrot, onion, garlic and celery in a food processor and pulse until finely chopped.
Heat the oil in a large saucepan over a medium heat. Add the chopped vegetables mixture and thyme leaves and cook for 8-10 minutes, until soft, stirring occasionally.
Working in small batches, whizz the mushrooms in the food processor until finely chopped. Add to the pan, season with salt and pepper and turn the heat to high. Cook for five minutes, stirring frequently. The mushrooms will release lots of liquid, so continue to cook until the mixture is drier.
Add the balsamic vinegar, soy sauce, stock and brown sugar. Cook for two minutes.
Stir in the lentils, tomato purée and chopped tomatoes. Season, reduce the heat to low and cover with a lid. Cook for 30 minutes, stirring occasionally.
Bring a large pan of salted water to a boil over a high heat and cook the spaghetti according to the packet instructions.
Drain the pasta and toss with plenty of Bolognese sauce. Divide amongst serving bowls and top with torn fresh basil leaves and/or grated Parmesan
Nutrition Facts
Per serving: 533kcals, 9.8g fat (1.4g saturated), 88.9g carbs (12.3g sugars), 21.8g protein, 14.4g fibre, 0.319g sodium
---
Top tip: Any leftover Bolognese mix can be easily transformed into a delicious meal of nachos in just 10 minutes. Reheat your leftover Bolognese, add chopped chilli and a dash of hot sauce (to taste), and stir in a handful of red kidney beans. Serve over good-quality tortilla chips and add your favourite toppings: chopped avocado, coriander, grated cheese, sour cream, spring onions and/or jalapeños.
Popular in Gluten-free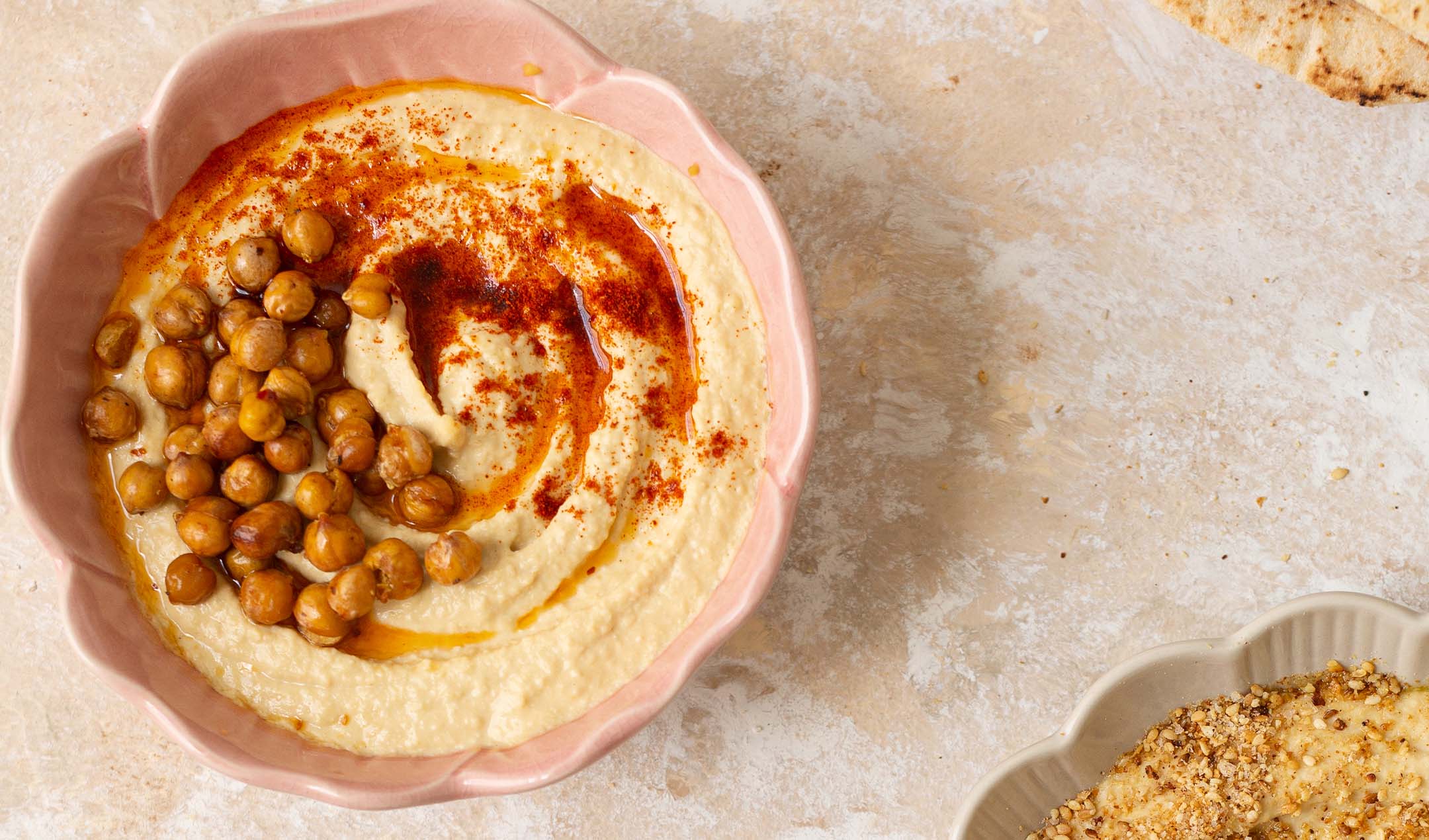 Hummus with chilli oil and crispy chickpeas