Tick the ingredients you need to add your shopping list.
---
Heat the oil in a pan or wok over a medium heat. Add the ginger and garlic and cook for 1-2 minutes, making sure the garlic does not burn.
Add the soy sauce, water and sugar and stir. Bring to a boil and simmer for 3-4 minutes, then remove from the heat and set aside.
Slice the beef against the grain. Place the cornflour in a bowl and dredge the beef in it. Shake off any excess and let the beef rest for about 10 minutes.
Heat up the wok with about 2cm of oil. Add the meat and wait 30-40 seconds before stirring. Cook for two minutes, stirring the meat around a little so that it cooks evenly. Transfer the beef to a plate and rest for 3-4 minutes. Discard excess oil from the pan.
Return the pan to a medium heat. Add the soy sauce mixture and steak. Bring to a boil, continually stirring for two minutes.
Add the spring onions and stir everything together. Remove the steak using a slotted spoon and serve over rice or noodles.
Note: Noodles can be used as an alternative to Rice, if you wish.
Nutrition Facts
Per serving:957kcals, 40.4g fat (10.1g saturated), 82.8g carbs, 64.7g sugars, 65.6g protein, 2.3g fibre, 3.186g sodium
Popular in Beef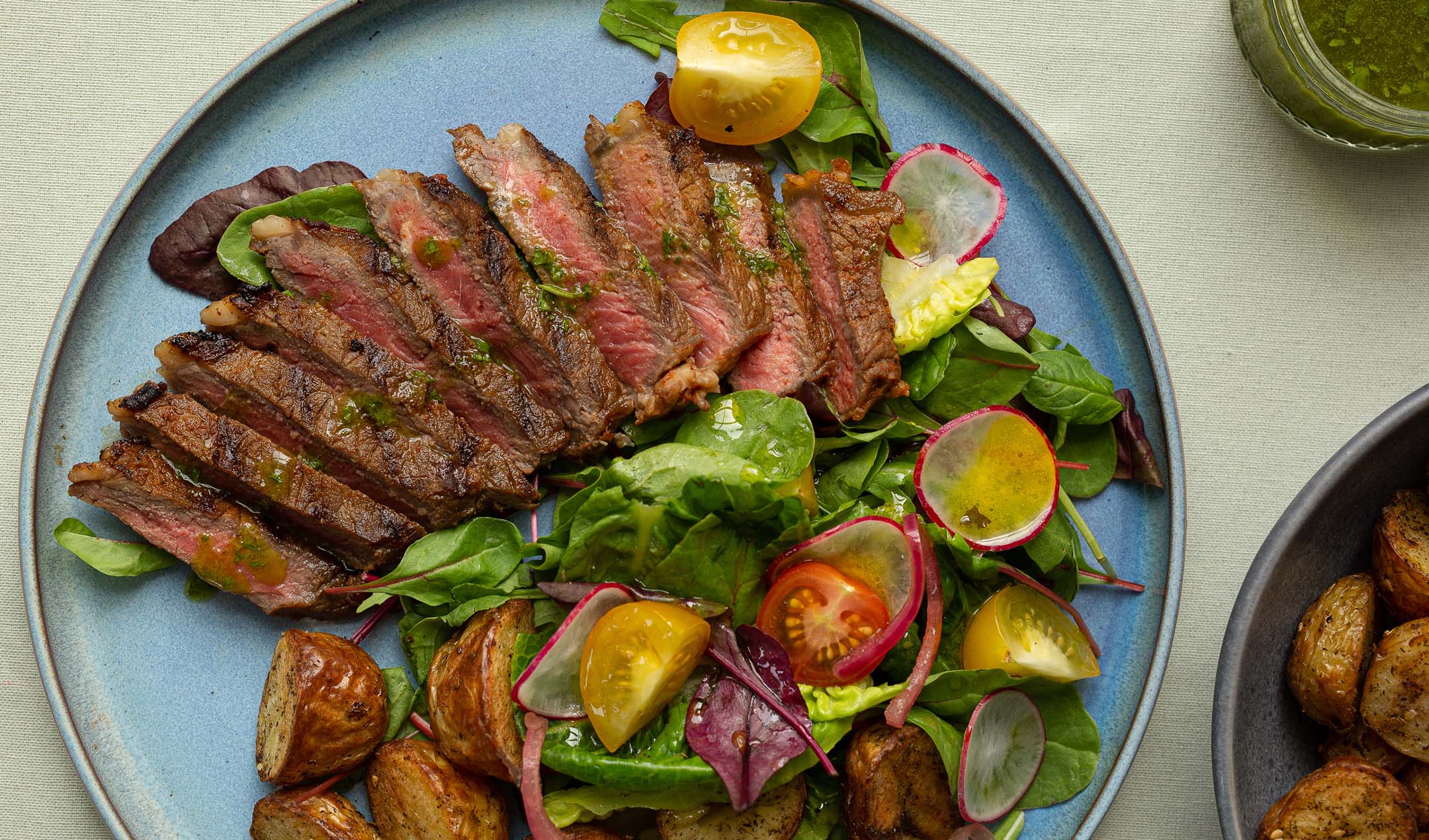 Steak salad, air fryer crispy potatoes and zingy coriander oil