Tick the ingredients you need to add your shopping list.
For the Bundts:
For the filling:
Preheat the oven to 180 ̊C/160 ̊C fan/ gas mark 4. Prepare six mini Bundt tins by brushing the insides with melted butter. Place in the fridge until the butter has set. Grease the tin again with more melted butter and add a dusting of flour. Tap out the excess flour and set aside.
In a large bowl, beat together the butter and sugar until light and fluffy. Add the eggs one at a time, beating after each addition. Stir in the vanilla.
Fold in the flour, baking powder, salt and milk until just combined.
Add two tablespoons of the mix to the bottom of each Bundt tin and spread with the back of a spoon to make an even layer. Add one tablespoon of the chopped strawberries to each.
Divide the remaining mixture evenly amongst the tins and bake for 20-25 minutes or until a skewer inserted in the centre comes out clean. Allow to cool completely.
Remove the cooled Bundts from their tins and place on a serving tray or plate. Spoon some strawberry jam into the hole of each Bundt.
Add the whipped cream to a piping bag with a small star nozzle. Pipe the whipped cream around the top edges of the Bundts.
Decorate with halved strawberries and place in the fridge until ready to serve.
Nutrition Facts
Per Serving: 967kcals, 53.1g fat (31.9g saturated), 113g carbs (53.3g sugars), 13.5g protein, 2g fibre, 0.801g sodium
Popular in Cakes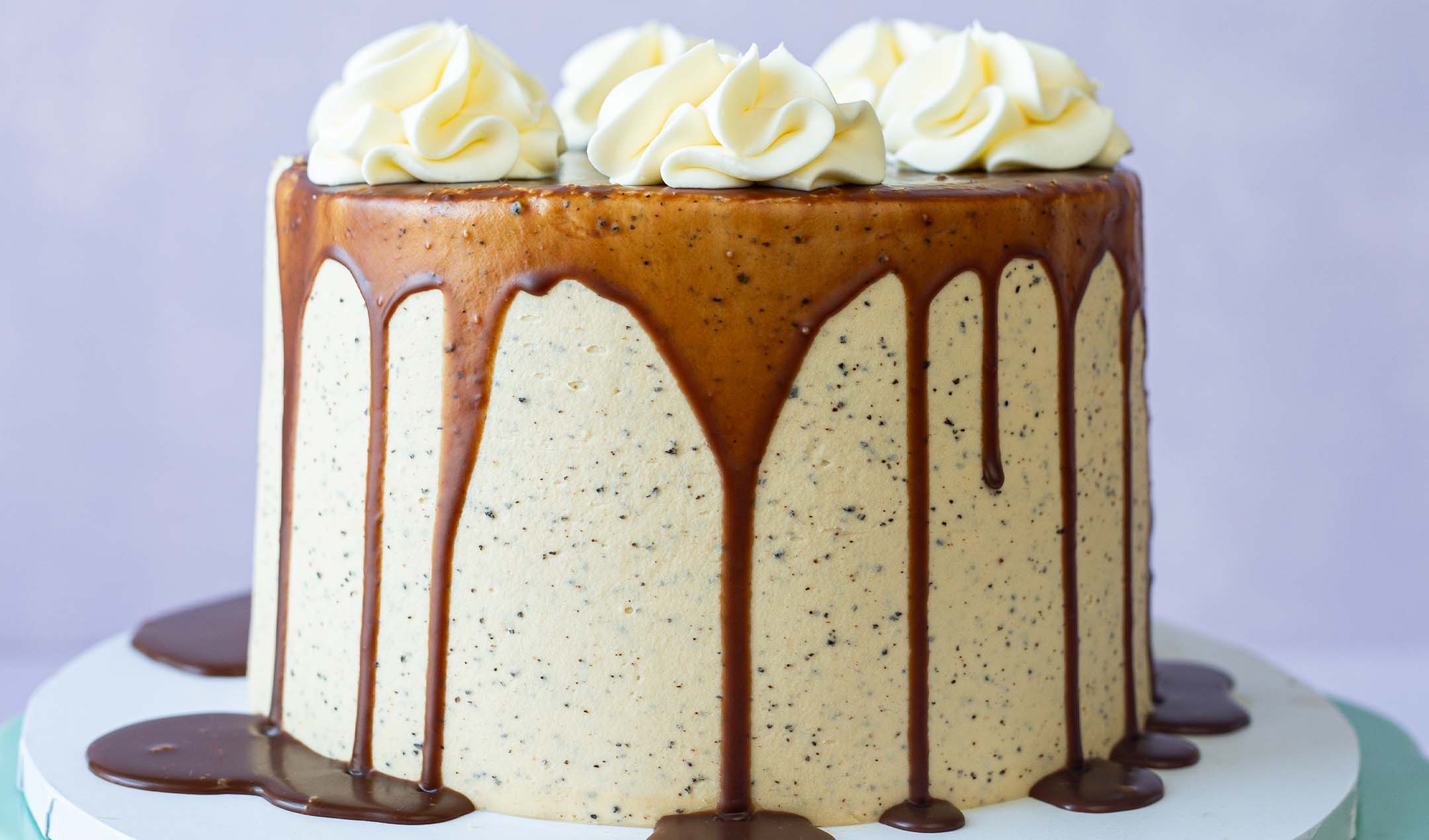 Chai tea cake