Tick the ingredients you need to add your shopping list.
---
Cook the quinoa according to package instructions, then drain and set aside to cool.
Preheat the oven to 180˚C/160˚C fan/gas mark 4 and liberally spray a 24-hole mini muffin tin with cooking spray.
Combine all ingredients in a large bowl and mix to combine. Season with salt and black pepper. Spoon the mixture into the muffin tin, filling to the top of each cup.
Bake for 25 minutes, or until the edges of the cups are golden brown. Allow to cool for 8-10 minutes before removing from the tin. Store in a sealed container in the fridge for up to three days or freeze for up to three months.
To freeze, place the baked, cooled quinoa cups on a baking tray. Place into the freezer until solid, then transfer the cups to a freezer bag and return to the freezer. Thaw the cups in the fridge overnight or in the microwave.
Nutrition Facts
Per serving: 232kcals, 6.2g fat (2g saturated), 29.4g carbs, 0.8g sugars, 14.7g protein, 3.5g fibre, 0.267g sodium
---
MAKE IT YOURS:
Mix up the vegetables in these cups by trying peas, asparagus, cherry tomatoes, red onion or grated carrot. Omit the ham for a veggie version, and leave out the cheese to make these dairy-free!
Popular in Lunchbox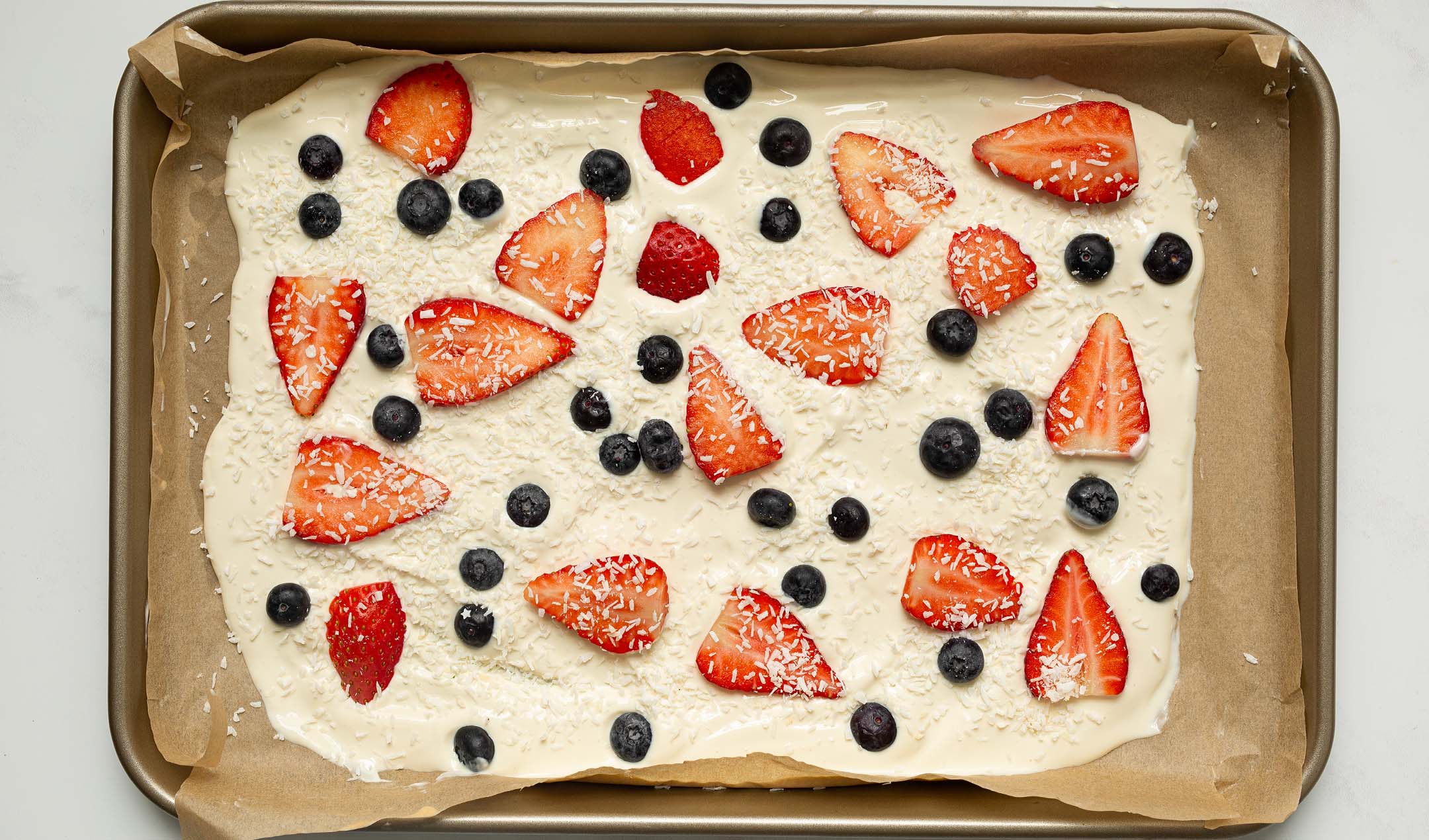 Yogurt bark