Tick the ingredients you need to add your shopping list.
For the pastry:
For the filling:
For the glaze:
To serve:
---
Preheat the oven to 200˚C/180˚C fan/gas mark 5. Lightly butter a loose-bottom 9-inch fluted pastry tin.

First, make the pastry. Place the flour in a bowl and rub the butter into the flour with your fingertips until it resembles small crumbs.

Add the sugar, egg and one tablespoon of water. Blend together, adding more water if necessary until it forms a dough.

Roll the dough out on a floured surface and use to line the prepared tin. Prick the pastry all over with a fork, then place in the fridge to chill.

Meanwhile, cream the butter and sugar together until fluffy. Gradually add the beaten eggs and ground almonds.

Spread the base with raspberry jam and then spoon the mincemeat over this. Top with an even layer of the almond mixture. Bake for 35 minutes, or until golden brown in colour and slightly firm on top. Remove from the oven.

Mix the icing sugar and orange juice together. Pour over the top of the tart and leave for 1-2 minutes to soak in. Scatter the almonds evenly over the top and place back in the oven for 10 minutes.

Allow to cool a little before removing it from the fluted tin. Serve warm with vanilla ice cream or custard.
Note: Custard can be used as an alternative to Vanilla ice cream, if you wish.
Nutrition Facts
Per serving: 656kcals, 36.6g fat (17.5g saturated), 76.8g carbs, 47g sugars, 9.5g protein, 3.1g fibre, 0.254g sodium
Popular in Cakes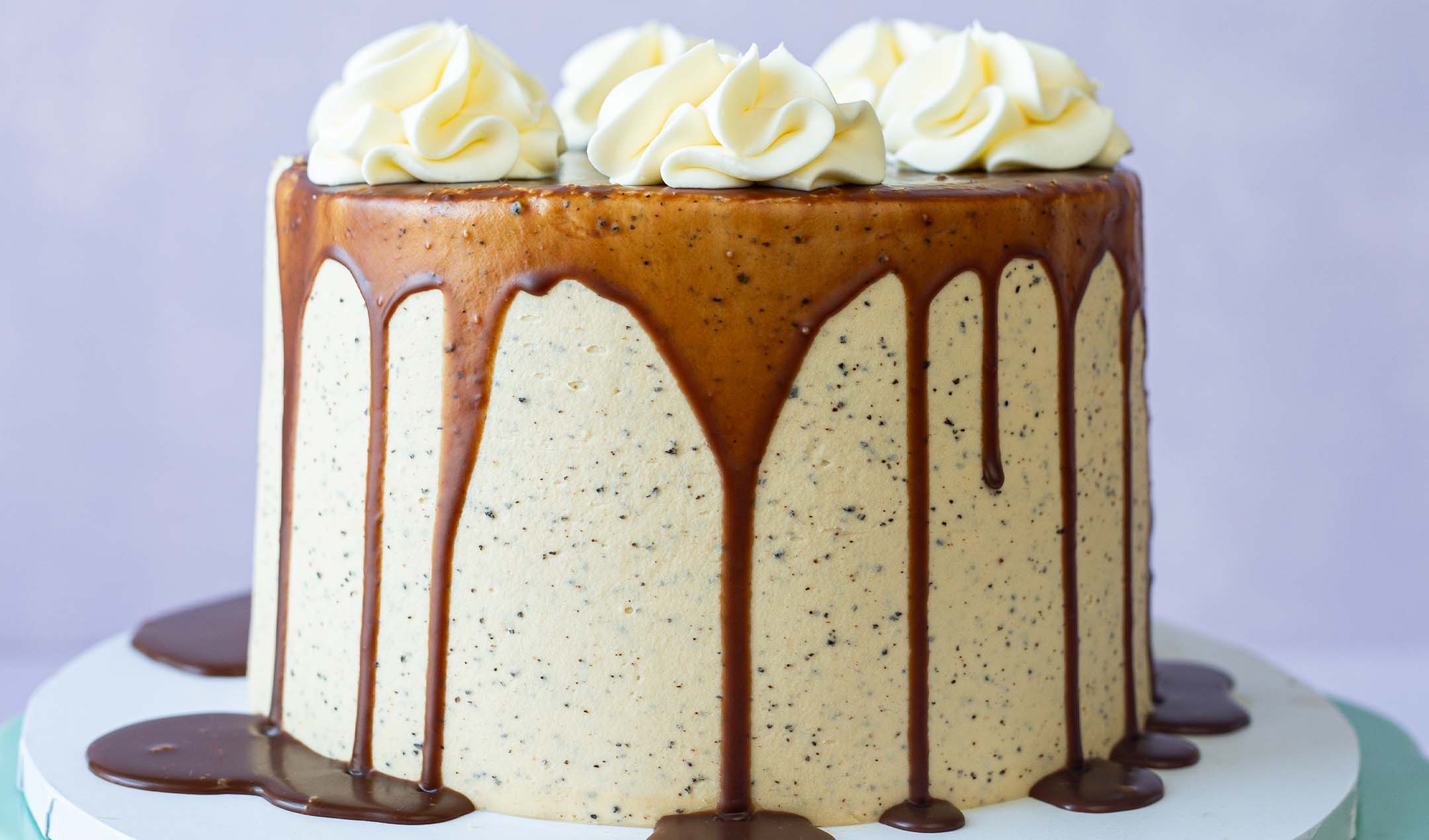 Chai tea cake