Tick the ingredients you need to add your shopping list.
For the filling:
For the 'biscuit' topping:
For the filling, melt 50g of the butter in a large, deep pan over a medium heat and cook the onions, carrots, and celery for 6-8 minutes until softened. Add the garlic and cook for another two minutes.
Push everything in the pan to one side and add the remaining butter to the empty side. When the butter is melted, sprinkle the our over the butter and whisk vigorously. Cook for two minutes until lightly browned, stirring often.
Slowly whisk in the chicken stock, followed by the milk, whisking constantly to smooth out the our. Once the roux is completely smooth, fold in the vegetables.
Stir in the mustard and some salt and pepper. Cook for 8-10 minutes until thickened, stirring occasionally.
Add the Cheddar, then taste and add more salt and/or black pepper if needed.
Stir in the dill, lemon zest and juice, chicken and peas. Transfer to a 23cm square baking dish, smoothing out the top. Set aside while you make the biscuit dough.
Preheat the oven to 190 ̊C/170 ̊C fan/gas mark 5.
In a large bowl, whisk together the our, baking powder, salt, lemon zest and fresh dill. Use a knife to cut the butter into the mixture until crumbly.
Drizzle the milk evenly over the top of the mixture and then stir together until just combined into a thick dough; be careful not to over-mix.
Drop the biscuit dough on top of the filling in rounded tablespoonfuls. Bake for 35 minutes, uncovered, or until the biscuits are browned and the filling is bubbling. Allow to rest for 2-3 minutes before serving.
Nutrition Facts
Per Serving: 447kcals, 22g fat (12.7g saturated), 30.4g carbs (4.1g sugars), 31.5g protein, 3.3g fibre, 0.321g sodium
Popular in Chicken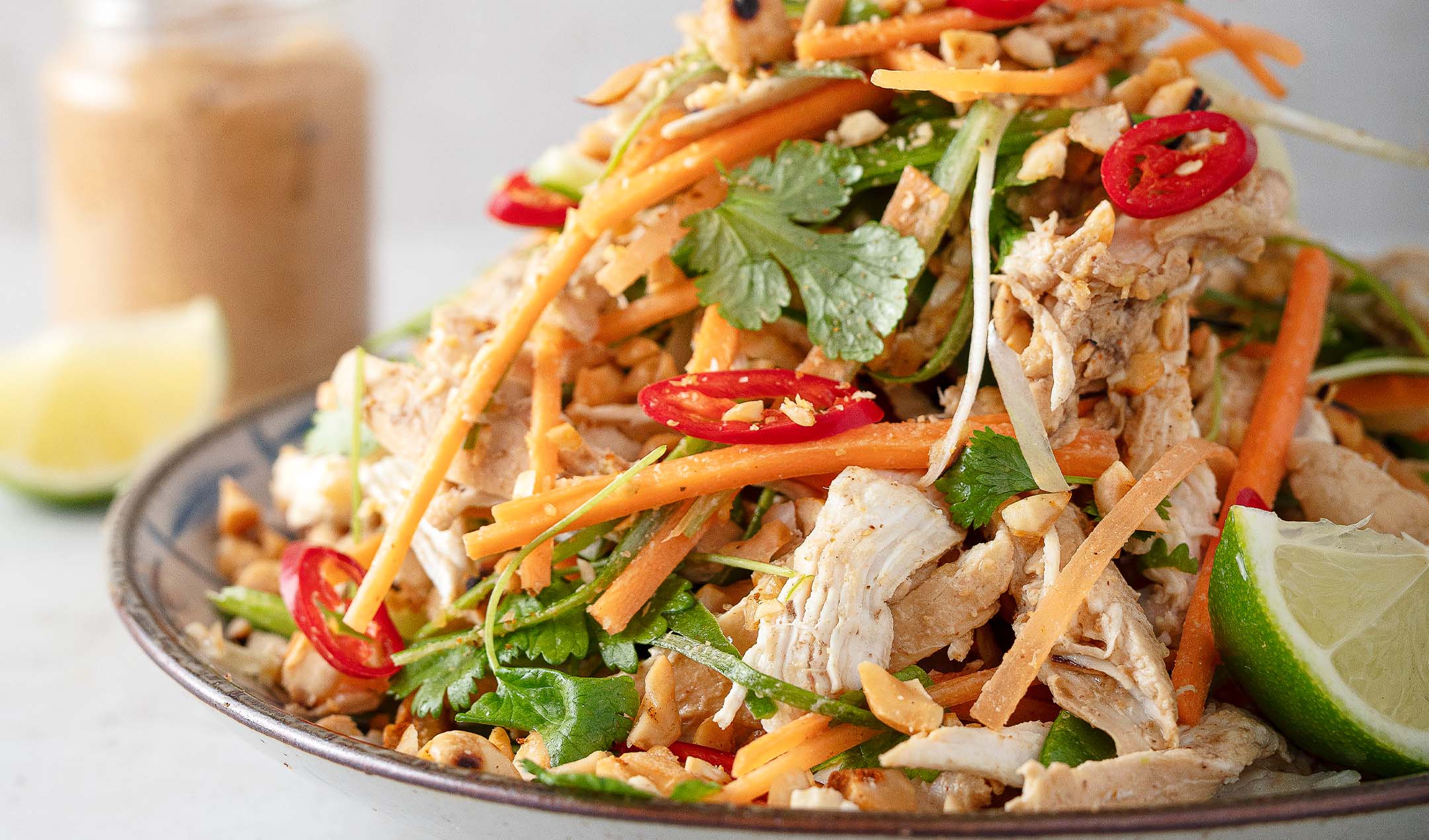 Peanut chicken salad