Tick the ingredients you need to add your shopping list.
Place the avocado flesh into a food processor and add the lime juice, most of the coriander, the yoghurt and half of the olive oil. Whizz until smooth, then season to taste with salt and black pepper.
In a large bowl, combine the onion, carrot, cabbage and chilli. Add the coriander leaves, then pour over the avocado dressing and toss to combine well.
Whisk the eggs together in a jug with the milk and a pinch each of salt and black pepper.
Heat the remaining olive oil in a large pan over a medium-low heat. Once fairly hot, put in a tiny drizzle of oil followed by a quarter of the egg mixture.
Swirl the pan around to coat the bottom completely with the egg. Sprinkle over a quarter of the cheese and let it melt, then cook the omelette gently for two minutes until cooked but not coloured.
Slide it on to a plate and spoon over a quarter of the avocado slaw. Fold in the sides and gently roll up. Scatter with a few extra coriander leaves.
Repeat with the remaining ingredients to make the three remaining omelettes. Serve with a handful of mixed leaves and some crusty bread or chips.
Popular in Eggs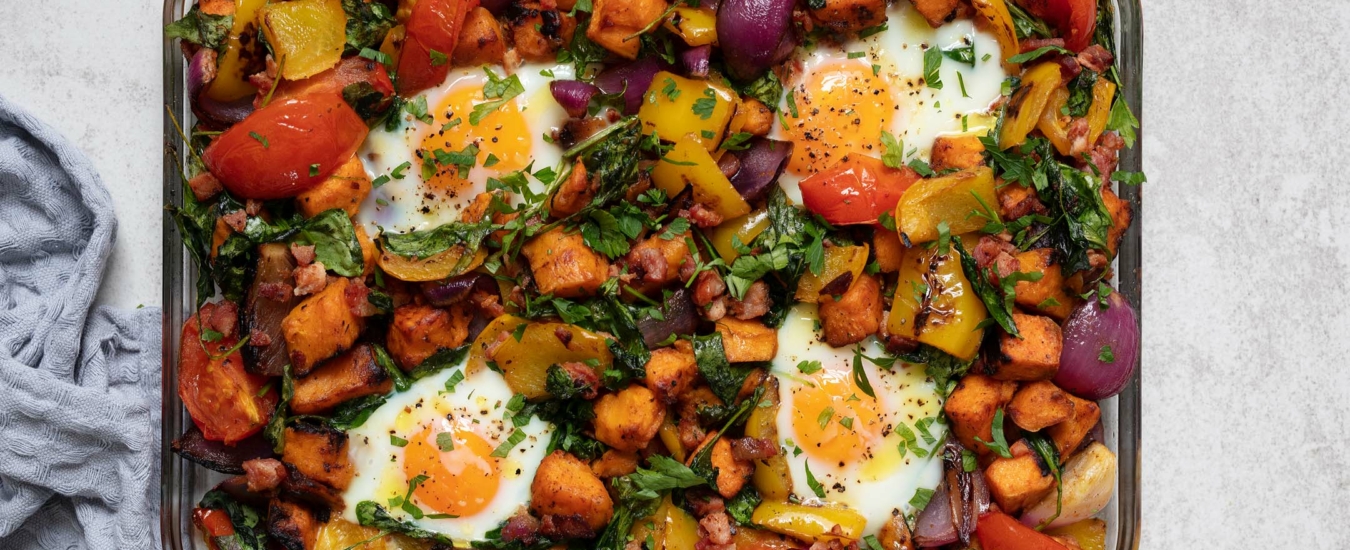 One-tray brunch bake