Tick the ingredients you need to add your shopping list.
For the guacamole:
For the salsa:
To serve:
Preheat the oven to 180°C/160 ̊C fan/gas mark 4.
Parboil the potatoes for 12 minutes, or microwave for six.
While they are cooking, heat the oil in a pan over a medium heat and cook the onion for 4-5 minutes until soft. Add the garlic, pepper, beef mince, jalapeños and spices and season well. Turn the heat to high and cook for three minutes. Add the tomatoes and cook for two minutes longer.
Drain the potatoes and place in a large, deep baking tray. Cover with the chilli mince and half the grated cheese and bake for 20 minutes.
Meanwhile, make the guacamole. Mash the avocado in a bowl with a fork and mix in the remaining ingredients. Check and adjust the seasoning. Set aside.
In another bowl, mix together all of the ingredients for the salsa and set aside.
To serve, remove the chilli from the oven and sprinkle over the coriander, remaining cheese and chilli flakes. Top with the crème fraîche, salsa and guacamole and enjoy immediately.
Nutrition Facts
Per Serving: 445kcals, 15.8g fat (4.1g saturated), 49.1g carbs (12.1g sugars), 29.4g protein, 12.1g fibre, 0.181g sodium
---
Top Tip: If you don't have time to make your own, use pots of fresh pre-made guacamole and salsa.
Popular in Beef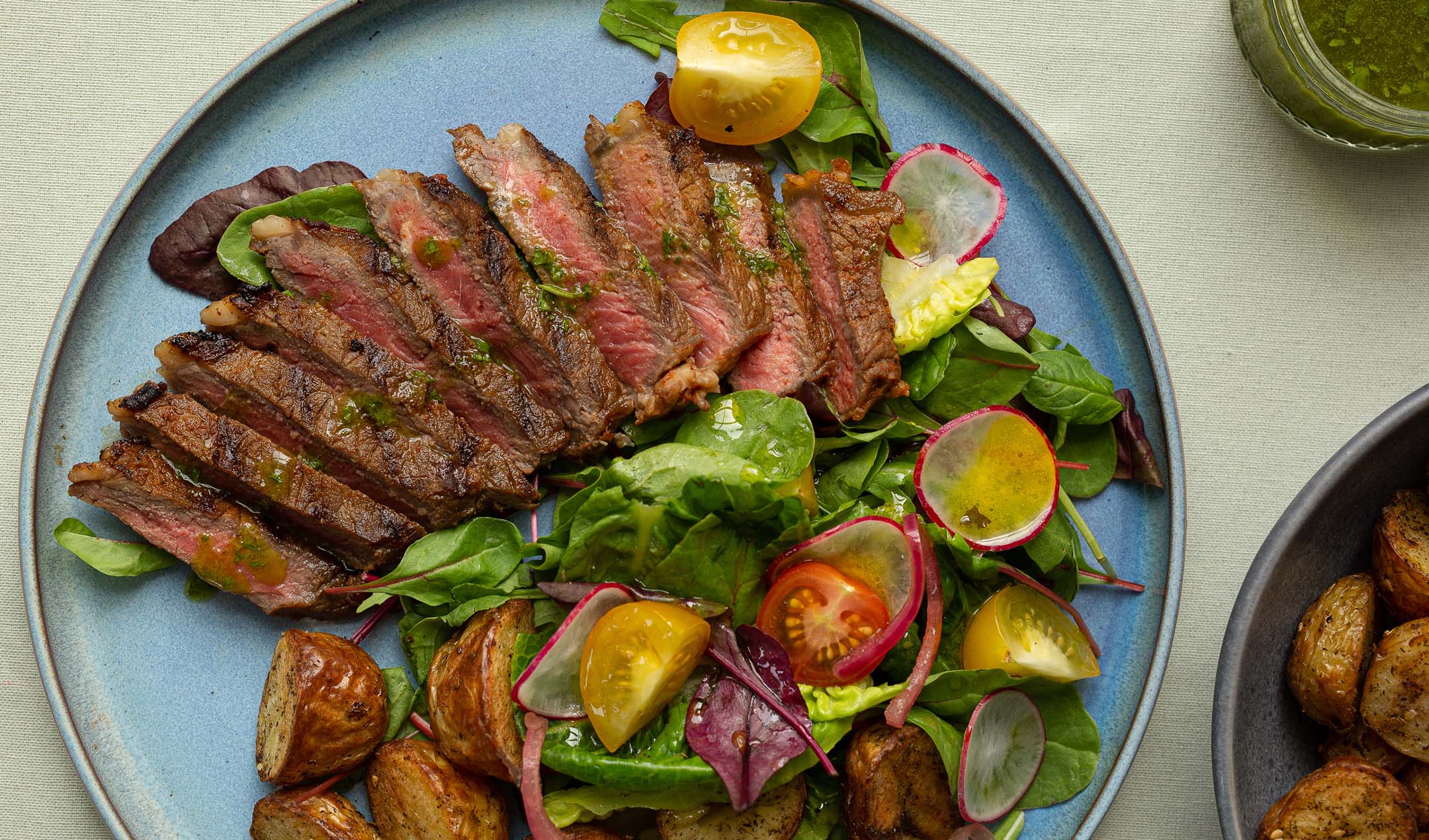 Steak salad, air fryer crispy potatoes and zingy coriander oil