Tick the ingredients you need to add your shopping list.
For the meatloaf:
For the sauce:
For the mashed potato "icing":
Preheat the oven to 180˚C/160˚C fan/gas mark 4.
Combine all of the meatloaf ingredients together in a large bowl. Mix until just incorporated, then place in the fridge for 30 minutes.
Make the sauce by whisking the ketchup, brown sugar and mustard together until smooth. Set aside.
Cook the potatoes in a large pot of salted boiling water until soft. Mash together with the egg yolk, cream and salt until smooth. Stir in the melted butter. Fit a pastry bag with a large star tip and fill with the potato mixture. Set aside.
Coat a muffin tin with nonstick cooking spray. Fill each cup with a handful of the meat mixture, gently pressing it down until each cup is completely filled to the top.
Spread a teaspoon of sauce over the top of each cupcake. Bake for about 30 minutes, until the meat is cooked throughout.  Remove from the oven and turn on the grill.
Pipe some potato "icing" on top of each mini meatloaf.  Place the tin under the grill for 2-3 minutes until the potatoes are lightly browned.
Remove from the oven and serve with a salad.
Nutrition Facts
Per serving: 278kcals, 7.6g fat (3.2g saturated), 26.1g carbs, 5.6g sugars, 25.7g protein, 2.9g fibre, 0.284g sodium
Popular in American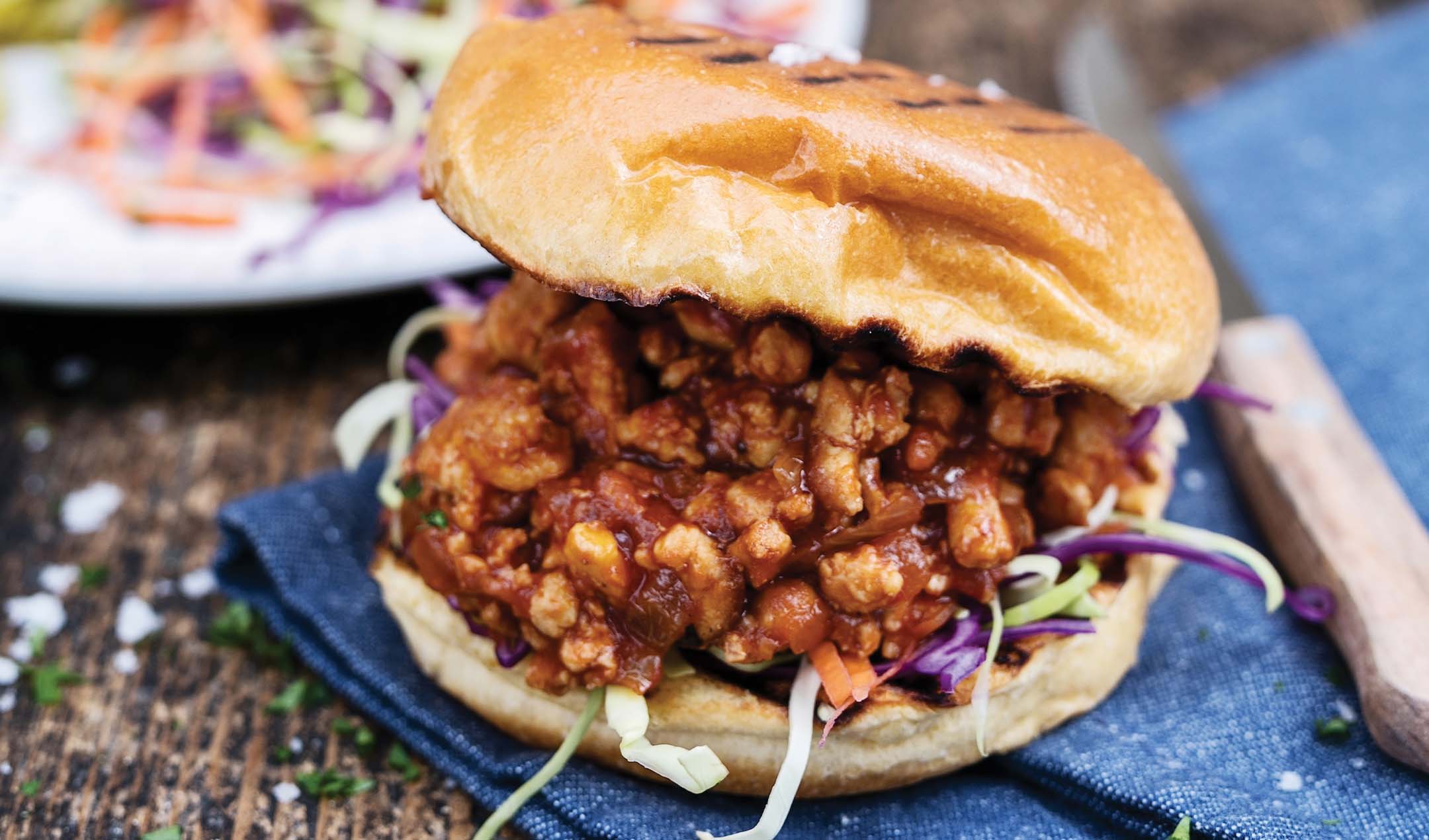 Turkey sloppy joes