Tick the ingredients you need to add your shopping list.
Preheat the grill to medium. Heat the oil in a large frying pan and cook the onions, chilli, garlic and ginger for five minutes until softened. Remove half of the mixture and reserve for later.

Add the cumin, turmeric and ground coriander to the pan and cook for another minute. Remove from the heat and set aside to cool slightly.

Put the mince into a large bowl.

 

Add the breadcrumbs, egg and mint and mix together. Once cooled, add the spiced onion mixture from the pan. Season well and mix together.

Shape the mixture into about 20 small balls and place into a shallow baking tray. Grill for 15 minutes, turning halfway through.

Meanwhile, add the reserved onion mixture back into the pan. Stir in the tomatoes, chicken stock and bay leaves, then simmer for 15 minutes until thickened.

Melt the butter for the rice in a saucepan over a medium heat. Stir in the rice until coated, then stir in the spices and salt.

Pour in the boiling water, then cover with a lid and simmer on a low heat for 15 minutes until the rice has absorbed all the water.

Remove the bay leaves from the tomato sauce, then stir in the yoghurt until smooth.

Add the meatballs to the tomato sauce and simmer for 10 minutes or until cooked through.

Add the spinach to the rice and fluff with a fork until wilted. Serve with the meatballs and a drizzle of yoghurt.
Nutrition Facts
Per Serving 391kcals, 15.2g fat (5.7g saturated), 35.9g carbs, 4.3g sugars, 24.3g protein, 2.7g fibre, 0.53g sodium
Popular in Indian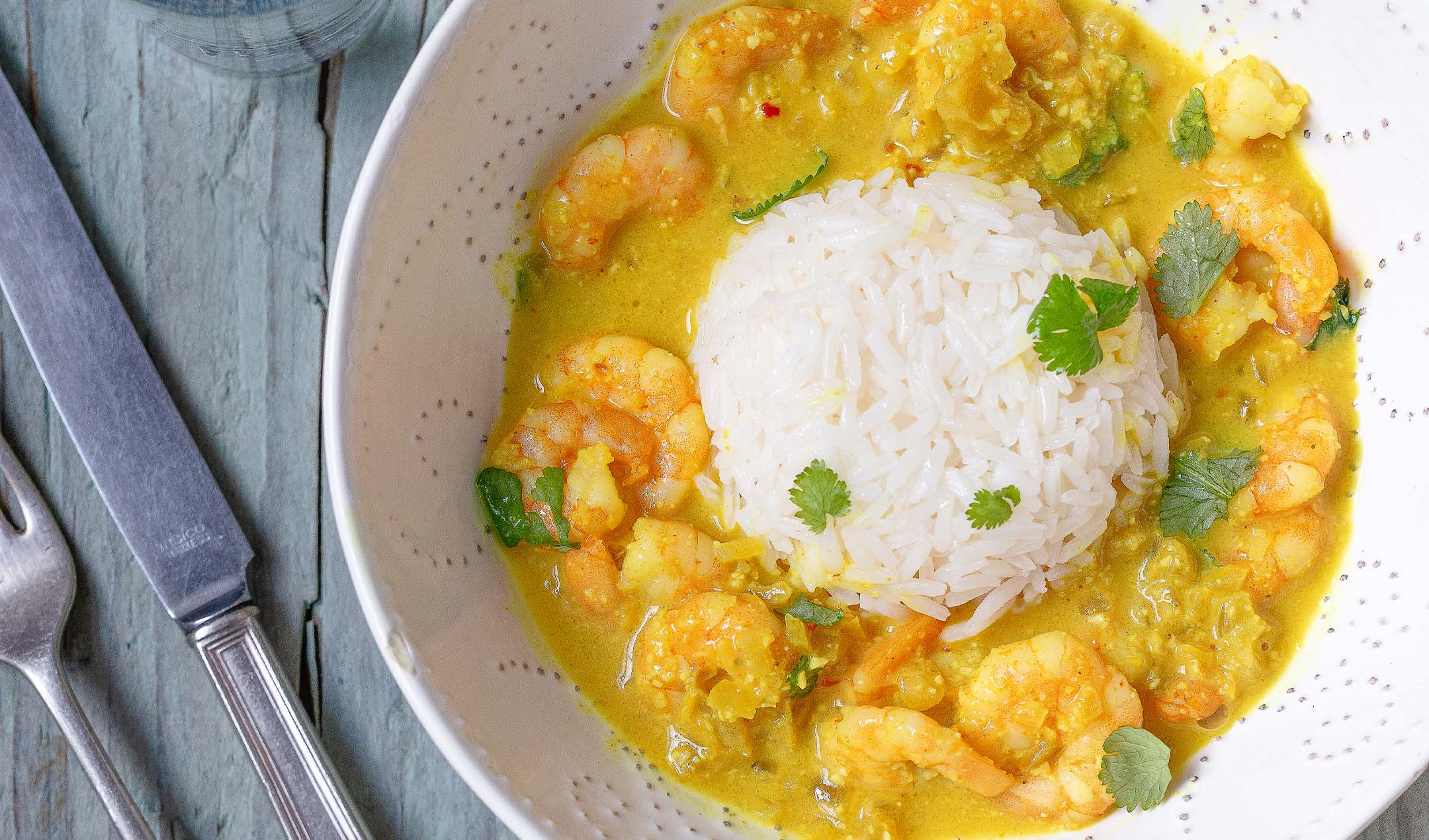 Quick prawn korma