Tick the ingredients you need to add your shopping list.
Preheat oven to 200°C/180°C fan/ gas mark 6.
In a bowl coat the lamb steaks in oil, rosemary, garlic, a pinch of salt and pepper and set aside.
To make the potato gratin, simmer the milk, cream, and garlic for 2-3 minutes, season and remove from the heat. In a smaller ovenproof dish, add the potatoes in layers. Pour the cream mixture over the potatoes and scatter the grated cheese on top. Bake for 20 minutes until bubbling and golden brown.
 Place a large flat pan over a medium heat, when hot, cook the steaks for four minutes per side if you like your meat a little pink, and a few minutes more on each side if you prefer well done.
Transfer the steaks to a plate and cover with foil for five minutes to allow them to rest. In the same pan on low to medium heat, cook the broccoli for 5-8 minutes, turning occasionally. Remove from the pan and season with salt and pepper and a squeeze of lemon.
Serve the rested steaks with the gratin and broccoli.
Nutrition Facts
Per serving: 586kcals, 21.2g fat (8.7g saturated), 41.4g carbs (8.4g sugars), 58.5g protein, 6g fibre, 0.659g sodium
Popular in Family meals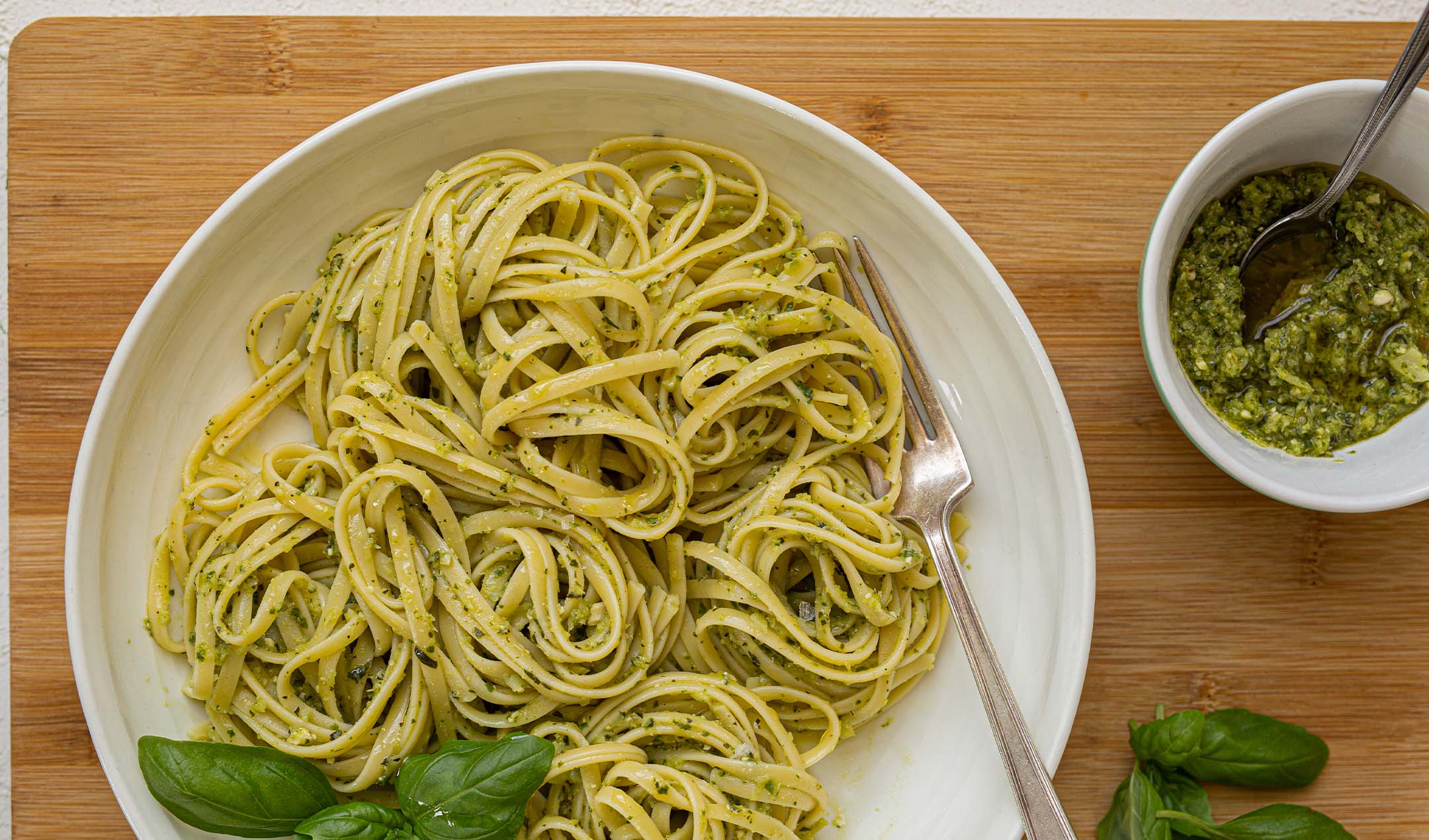 No-waste broccoli pesto pasta