Tick the ingredients you need to add your shopping list.
Open a resealable bag and place it inside a jug or bowl; this makes it easier to mix the marinade. In the bag, whisk together the soy sauce, balsamic vinegar, garlic and honey.

Add the steak, push out any air and seal the bag. Squash with your hands to coat the steak completely, then place in the fridge for at least 30 minutes or up to 24 hours.
Remove the bag from the fridge 30-40 minutes before you are ready to cook. Remove the steak from the marinade and thread each piece onto a skewer. Preheat a grill, griddle pan or barbecue and cook the skewers for two minutes per side or until cooked to your liking.
Serve with baked potatoes, rice or chips and some satay sauce for dipping.
Nutrition Facts
Per Serving: 248kcals, 9.4g fat (3.9g saturated), 6.2g carbs (4.7g sugars), 32.4g protein, 0.2g fibre, 0.966g sodium
Popular in Beef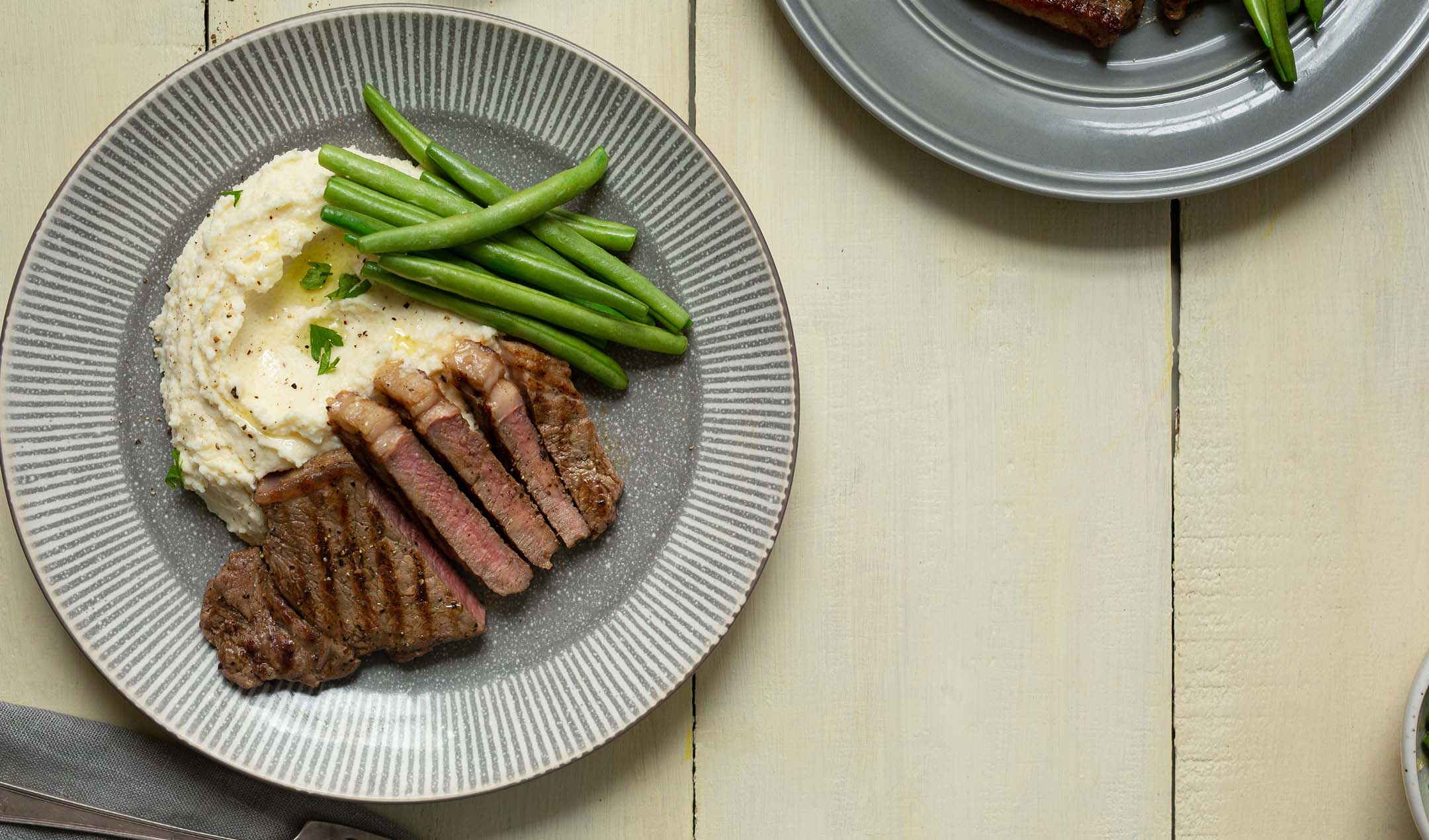 Steak with greens & celeriac mash