Tick the ingredients you need to add your shopping list.
Preheat the oven to 150˚C/130˚C fan/gas mark 2.

Heat half of the olive oil in a large casserole dish over a high heat. Working in batches to avoid crowding the pan, brown the beef on all sides. Transfer to a bowl and set aside.
Deglaze the pan with a splash of the stock, using a wooden spooon to scrape any sticky bits from the bottom of the pan. Pour this over the beef.
Return the pan to a medium heat and add the remaining oil along with the butter. Cook the onion and celery for 6-8 minutes until soft and translucent.
Add the kaffir lime leaves, cinnamon stick, star anise, beef stock, brown sugar, soy sauce and oyster sauce. Return the beef to the pan and place in the oven for three hours. Check at hour-long intervals, topping up with a little extra stock if necessary.
When cooked, allow to cool and keep in the fridge for up to three days, or freeze.
Allow the beef to come to room temperature before reheating, thawing first if necessary. Stir in the coconut milk and heat through over a medium-high heat; do not over-boil as the coconut milk may split.
Scatter with chopped fresh coriander and serve with rice or creamy mash and some green vegetables.
Note: Creamy mash can be used as an alternative to rice, if you wish.
Nutrition Facts
Per Serving: 564 kcals, 35.1g fat (19.9g saturated), 7.6g carbs (3.3.g sugars), 52.6g protein, 0.7g fibre, 0.531g sodium
Popular in Beef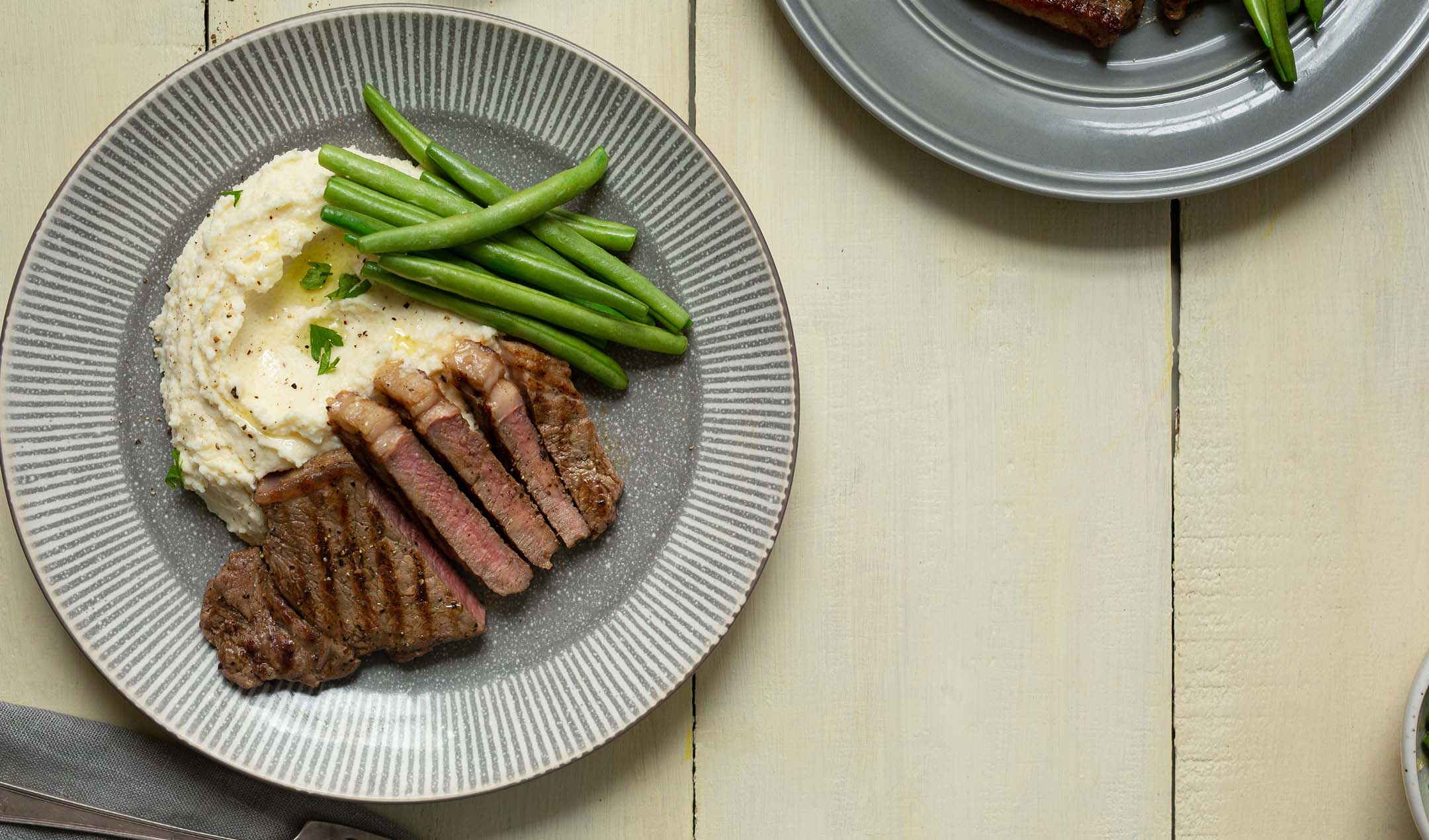 Steak with greens & celeriac mash