Tick the ingredients you need to add your shopping list.
Preheat the oven to 190 ̊C/170 ̊C fan/gas mark 7. Remove the tops of the squash and scoop out the seeds. Rub the insides of the squash with olive oil, salt and pepper. Place on a baking sheet. Bake the squash for 20-30 minutes or just until tender to touch but not falling in.

Melt two tablespoons of butter in a large pot over medium heat. Add the breadcrumbs and cook until lightly toasted, about 5 minutes. Stir in the sage and cook for another 30 seconds. Spoon the crumbs out onto a plate. Set aside.

Bring a large pot of salted water to a boil over high heat. Boil the pasta until al dente according to package directions. Drain

Melt the remaining four tablespoons of butter in the same pot used for the crumbs. Add the onion and cook until caramelised, about 10 minutes. Whisk in the flour. Reduce the heat to medium-low and let cook/bubble for 1 minute, stirring once or twice to avoid burning. Gradually add the milk, whisking until combined.

Raise the heat up to medium-high. Bring the mixture to a boil, whisking frequently until the sauce has thickened, about 2-3 minutes. Remove from the heat and stir in all of the cheese, mustard, cayenne, salt, and pepper. Stir until the cheese is fully melted (if needed, return the pot to the heat to fully melt the cheese).

Stir in the pasta. Spoon the mac and cheese into the roasted squash bowls, you may have leftover mac and cheese depending on the size of your squash.

Sprinkle on the breadcrumbs and transfer to the oven. Bake for 15-20 minutes or until the crumbs are golden brown and the sauce is bubbling. Remove from the oven and dig in!
Nutrition Facts
Per serving: 745kcals, 31.4g fat (15.9g saturated), 89.9g carbs, 12.9g sugars, 25.9g protein, 7.9g fibre, 0.456g sodium
Popular in Pasta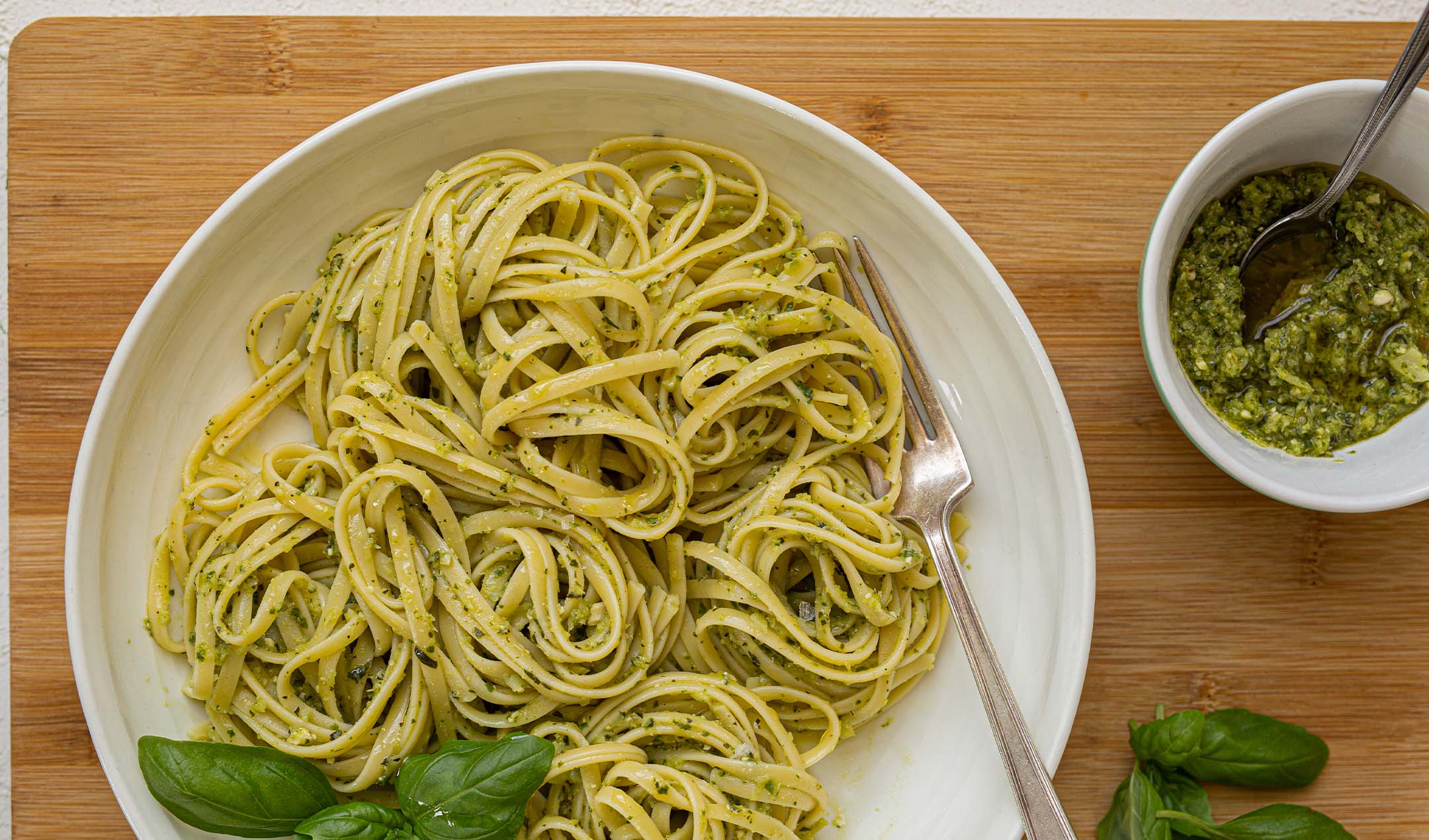 No-waste broccoli pesto pasta