Tick the ingredients you need to add your shopping list.
Preheat the oven to 170˚C/150˚C fan/gas mark 3.

Grease a 900g loaf tin or a 23cm round cake tin with butter, then dust the insides with icing sugar, turning the tin to coat thoroughly. Shake excess into sink. Set the tin aside.
In a jug, combine the lemon juice and milk. Set aside.
In a large bowl, whisk together the flour and bicarbonate of soda. Set aside.
In a bowl, combine the lemon zest and sugar. Crush the zest with the back of a spoon to coat the sugar in the oils from the zest.
Beat in the butter using an electric mixer for about three minutes until well combined together.
Beat in the eggs and almond extract until well combined. Add the milk mixture and beat until smooth.
With the mixer on low, add the flour mixture and beat until just combined.
Pour into the prepared loaf tin and bake for 50-60 minutes until a toothpick inserted into the centre comes out clean. Allow to cool in the tin for 10 minutes, then turn out. Serve immediately, or allow to cool completely on a wire rack.
Nutrition Facts
Per serving: 294kcals, 11.1g fat (6.5g saturated), 45.7g carbs (31.2g sugars), 4.5g protein, 0.6g fibre, 0.125g sodium
Popular in Cakes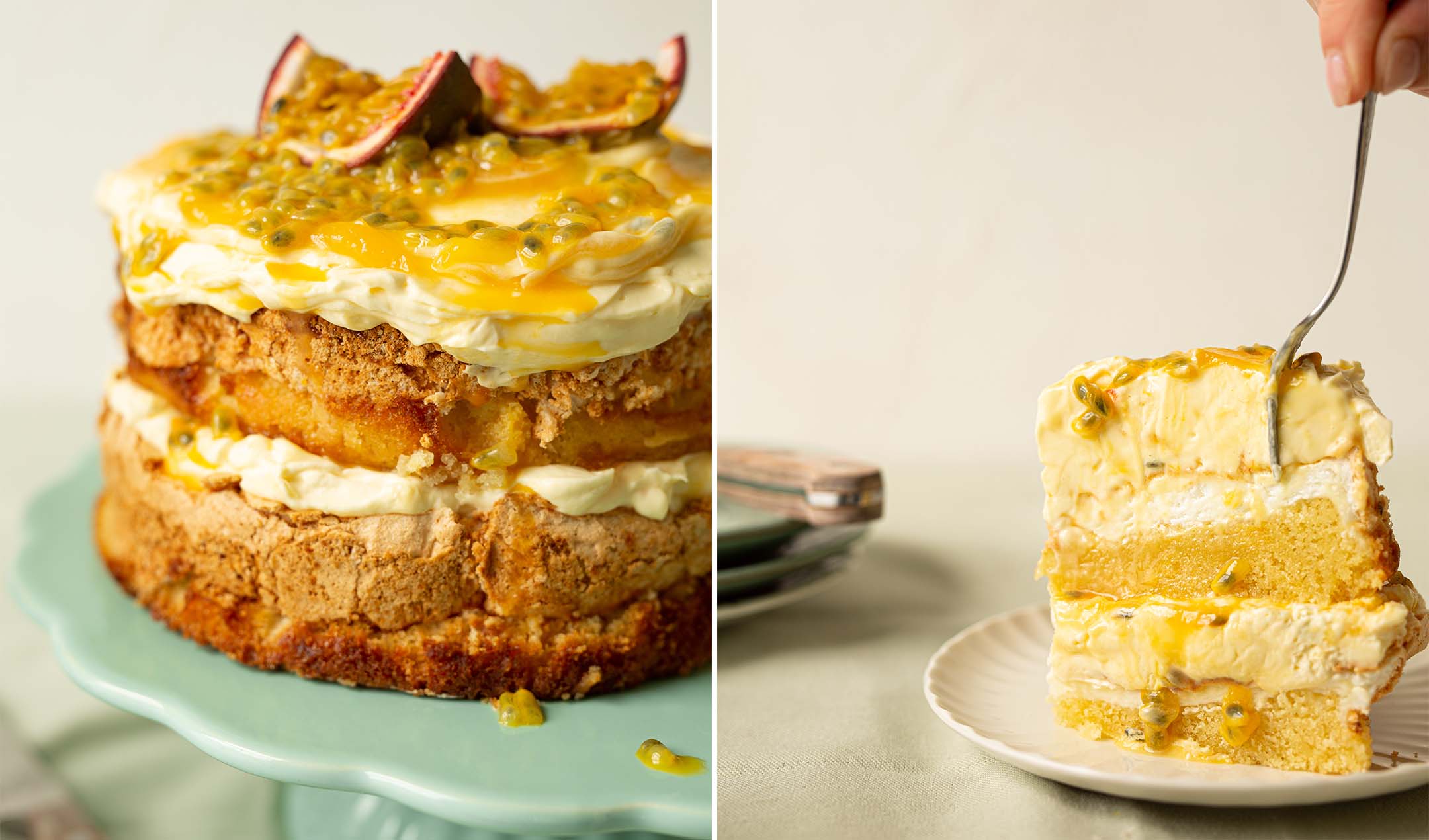 Passionfruit meringue gateaux