Tick the ingredients you need to add your shopping list.
For the salad:
For the chicken:
To serve:
For the salad, whisk together the lemon juice, olive oil, mustard, honey and dill in a bowl. Add the tomatoes, onion, cucumber and feta. Toss gently and season to taste, bearing in mind that the Feta will be salty.
In a small bowl, combine the lemon juice, olive oil, garlic, dill and some salt and pepper. Add marinade to a resealable plastic bag or small rimmed dish then add chicken. Set aside at room temperature for 30 minutes.
Pat the chicken dry with kitchen paper. Heat one tablespoon of olive oil in a large pan over a medium-high heat. Cook the chicken for 2-3 minutes per side until golden.
Turn the heat to low and cover with a lid. Cook for 12-15 minutes or until the chicken is completely cooked throughout.
Transfer to a plate and cover loosely with foil. Allow to rest for five minutes, then slice and serve with the salad and some warm pittas.
Nutrition Facts
Per serving: 552kcals, 21.3g fat (8g saturated), 38.7g carbs (8g sugars), 51g protein, 5.7g fibre, 0.526g sodium
Popular in Chicken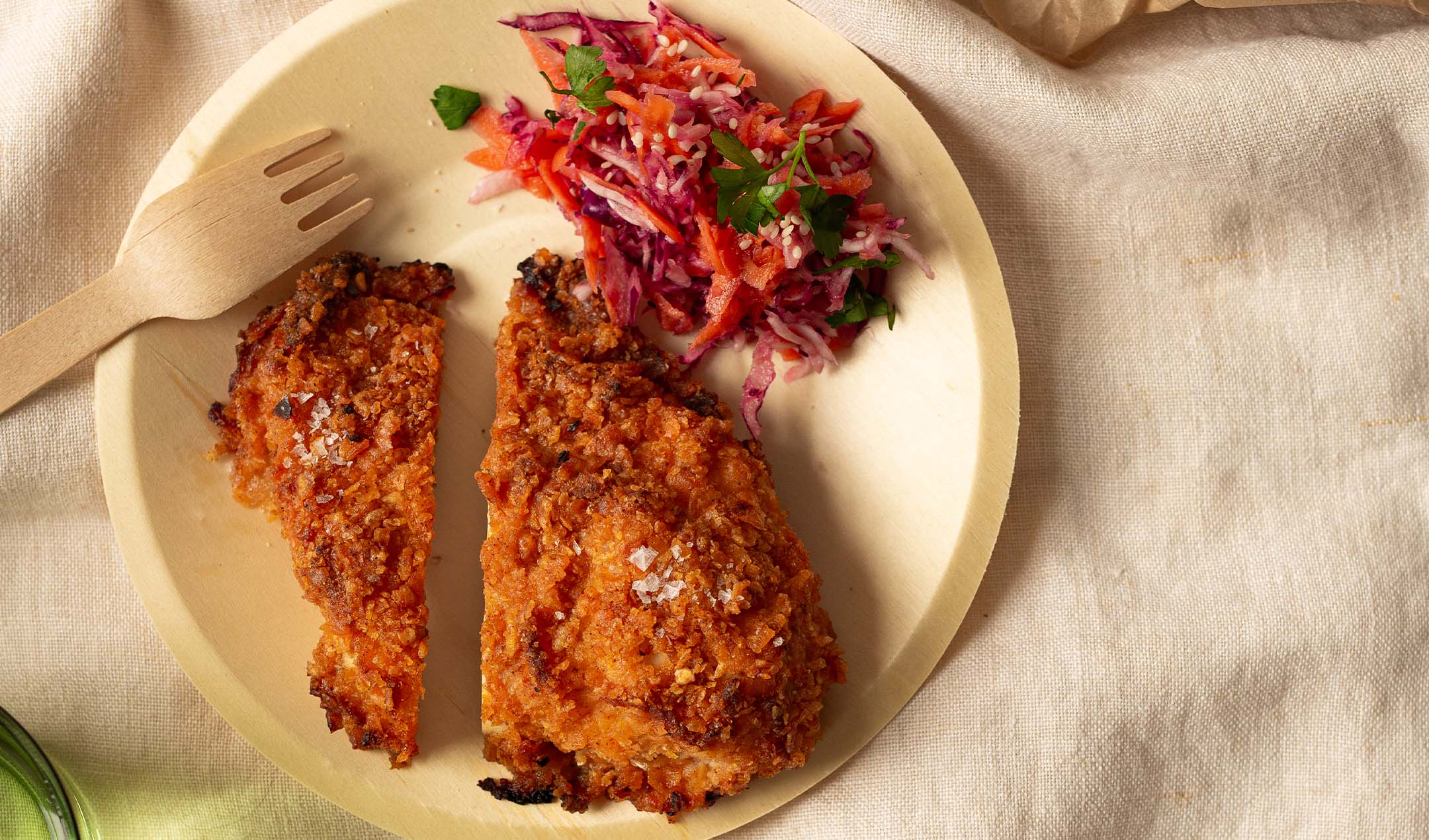 Easy fried chicken and asian slaw