Tick the ingredients you need to add your shopping list.
For the dough:
For the glaze:
---
---
In a small bowl, dissolve the lukewarm water and the yeast and allow to sit for 5 minutes.
In a large mixing bowl, add all the ingredients and the yeast mix. Using a dough hook attachment beat on slow speed. Once the ingredients are combined, turn up the speed and beat for 5-10 minutes. To check if the gluten is fully developed, take a piece of dough, stretch it between your fingers and if it stretches without tearing, then the dough is ready.
When the dough is fully developed, transfer to a large, greased bowl and cover with cling film. Leave the dough to prove in a warm place for 1-2 hours or until it has doubled in size.
Roll out the dough on a floured surface to ½ inch thick. Use a doughnut cutter to cut out the doughnuts. Remember to keep the middles of the doughnuts to fry later. If you don't have doughnut cutter use a round biscuit cutter and use a smaller cutter to remove the center.
Cover the cut doughnuts and leave to prove for a further 10 minutes.
In a large pot or deep fat fryer, heat the oil to 180˚C. Once the doughnuts have proved, gently place the doughnuts into the oil and fry for 3 minutes or until golden brown. Use a thongs to flip the doughnuts in the oil and cook the other side.
Transfer the doughnuts to a plate lines with kitchen roll. Continue frying until all the doughnuts are cooked. Don't forget to fry the doughnut holes!
For the glaze, mix all the ingredients in a bowl to make a runny glaze. Turn the cooled doughnuts in the glaze until completely coated.
---
After making your doughnuts, don't throw away the centres — fry them to make delicious
cinnamon doughnut holes
!
Popular in American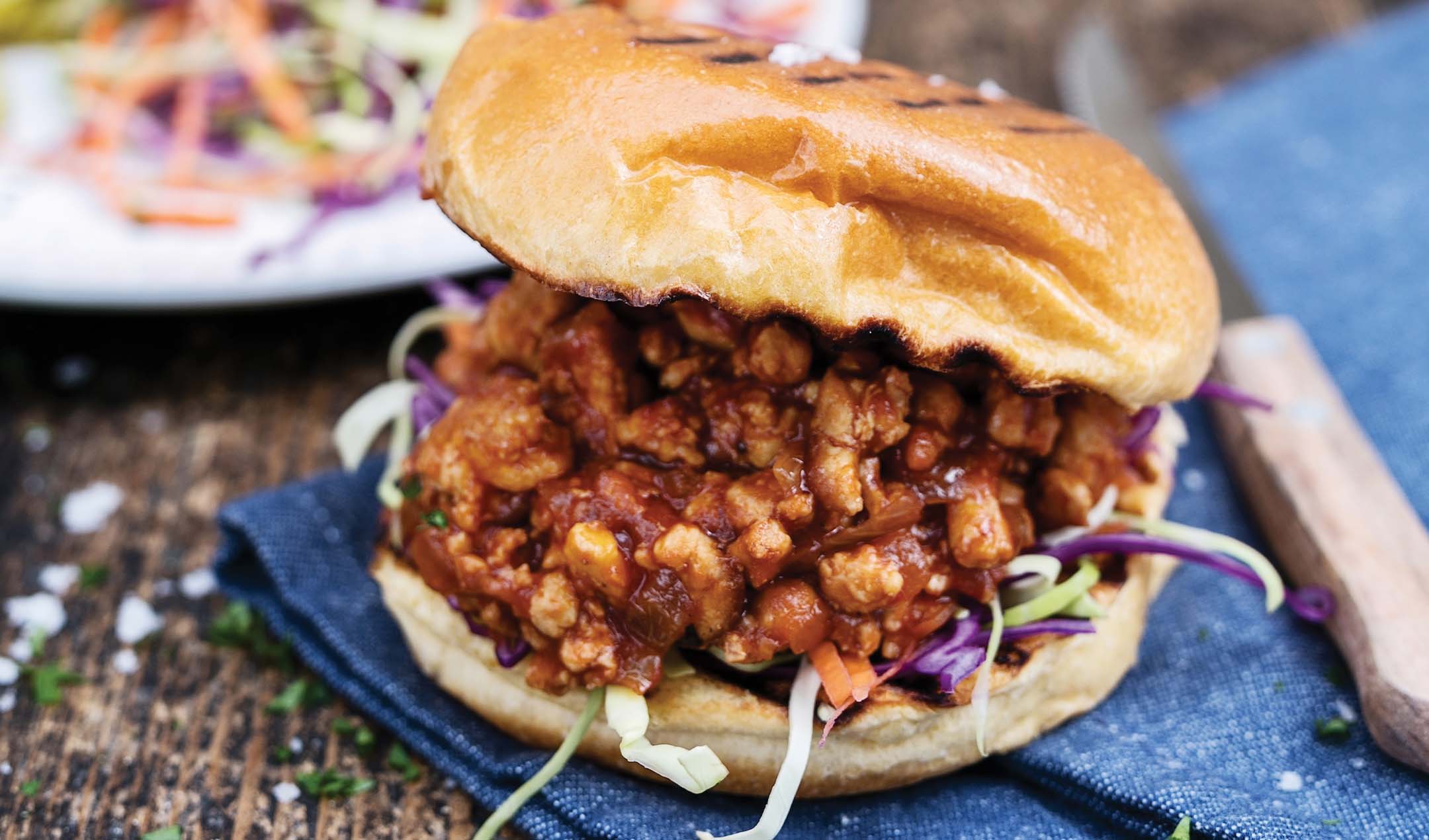 Turkey sloppy joes