Tick the ingredients you need to add your shopping list.
In a bowl, combine the ginger, garlic, sugar, gochujang, soy sauce, sesame oil and rice vinegar. Add the steak slices and set aside to marinate for one hour.
Turn the grill on to a high heat. Layer the cheese into the baguettes and top with the kimchi. Place under the grill for 3-4 minutes until the cheese has melted.
Heat a wok over a high heat and add the. beef with its the marinade, bring it to a. simmer and stir for 3-4 minutes until the beef. is just cooked.
Divide the beef amongst the rolls and scatter with the spring onions, coriander and sesame seeds.
Nutrition Facts
Per Serving: 640kcals, 25.1g fat (9.9g saturated), 57.9g carbs (12.8g sugars), 44.2g protein, 4.2g fibre, 2.358g sodium
Popular in Beef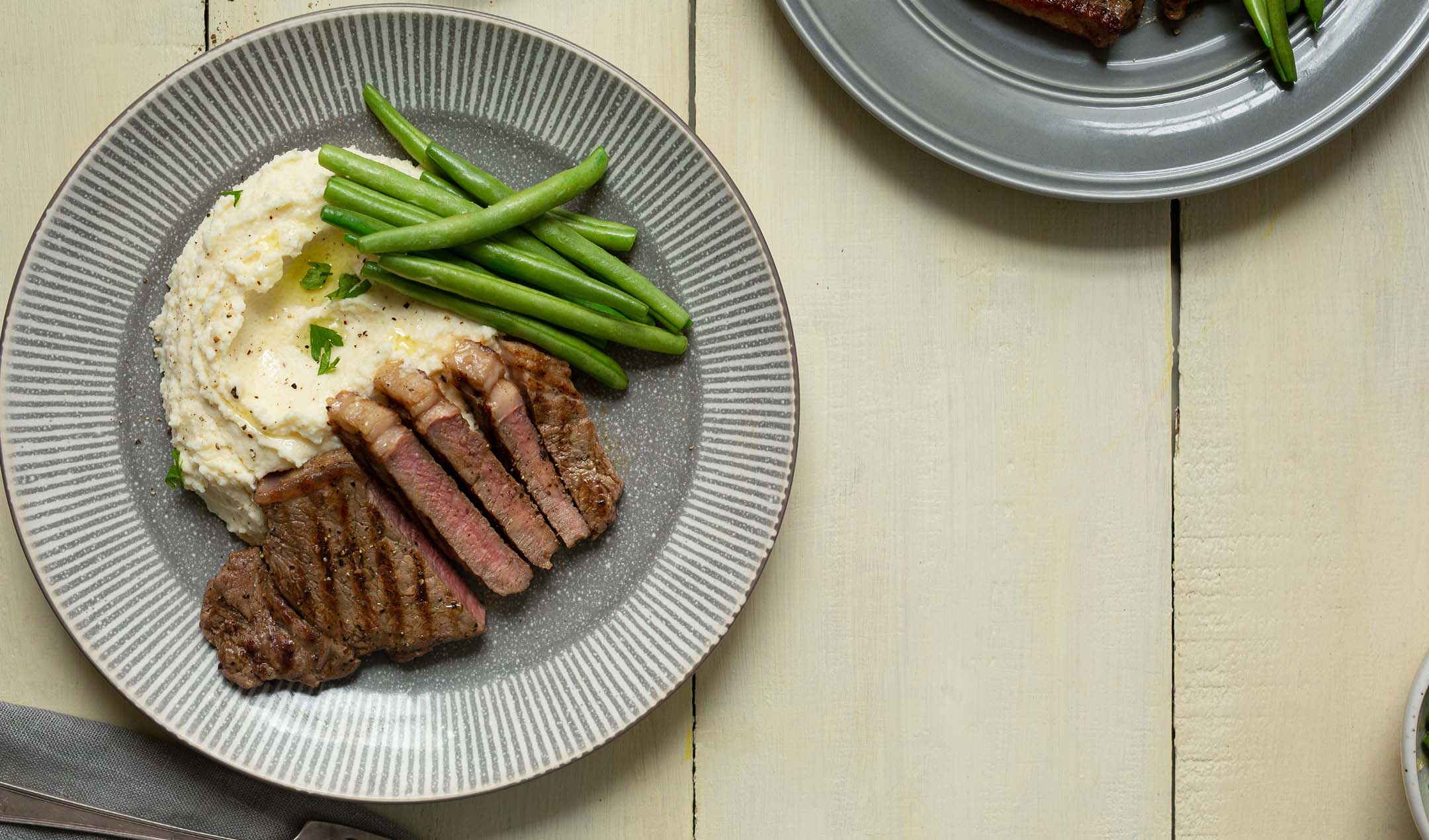 Steak with greens & celeriac mash