Tick the ingredients you need to add your shopping list.
For the cookie dough
For the filling
To decorate
In a large mixing bowl, cream the butter and sugars until light and fluffy. Add the vanilla and egg, and combine.
Sieve in the flour, baking powder, cornflour, bicarbonate of soda and salt, and mix until a firm dough forms. Add the Kinder bars and chocolate chips, and fold evenly through the cookie dough.
Grease and line an 8-inch springform tin. Split the dough into three even sections. Place the first section of your cookie dough in the base of the tin and flatten using your fingertips. Taking the second section, spread the cookie dough evenly along the sides of the baking tin, leaving one inch at the top for the lid.
Spread the Nutella on the base of your cookie pie. Add the Kinder Buenos, and pour over some slightly heated Kinder sauce. Leave to set in the freezer until the Kinder sauce is solid.
Use the final section of cookie dough to cover the top of the pie, making sure it's sealed well. Place the pie in the freezer for about 30 minutes while you preheat your oven to 200°C/180°C fan/gas mark 6.
Bake for 25 minutes. Allow to cool on a rack to room temperature. Place in the fridge for at least five hours, or ideally overnight. (We promise, it's worth the wait!)
To decorate, pipe cream around the top of the cookie pie and top each swirl with a square of Kinder Bueno.
Test kitchen tips:
This can be eaten cold, but we love it warmed up. Reheat your slice in the microwave for about 20 seconds for gooey heaven!
If you can't find Kinder sauce, you can use extra Nutella.
Nutrition Facts
Per serving: 753kcals, 38.1g fat (24g saturated), 89.4g carbs (4g sugars), 8.9 protein, 3.6g fibre, 0.189g sodium
Popular in Cakes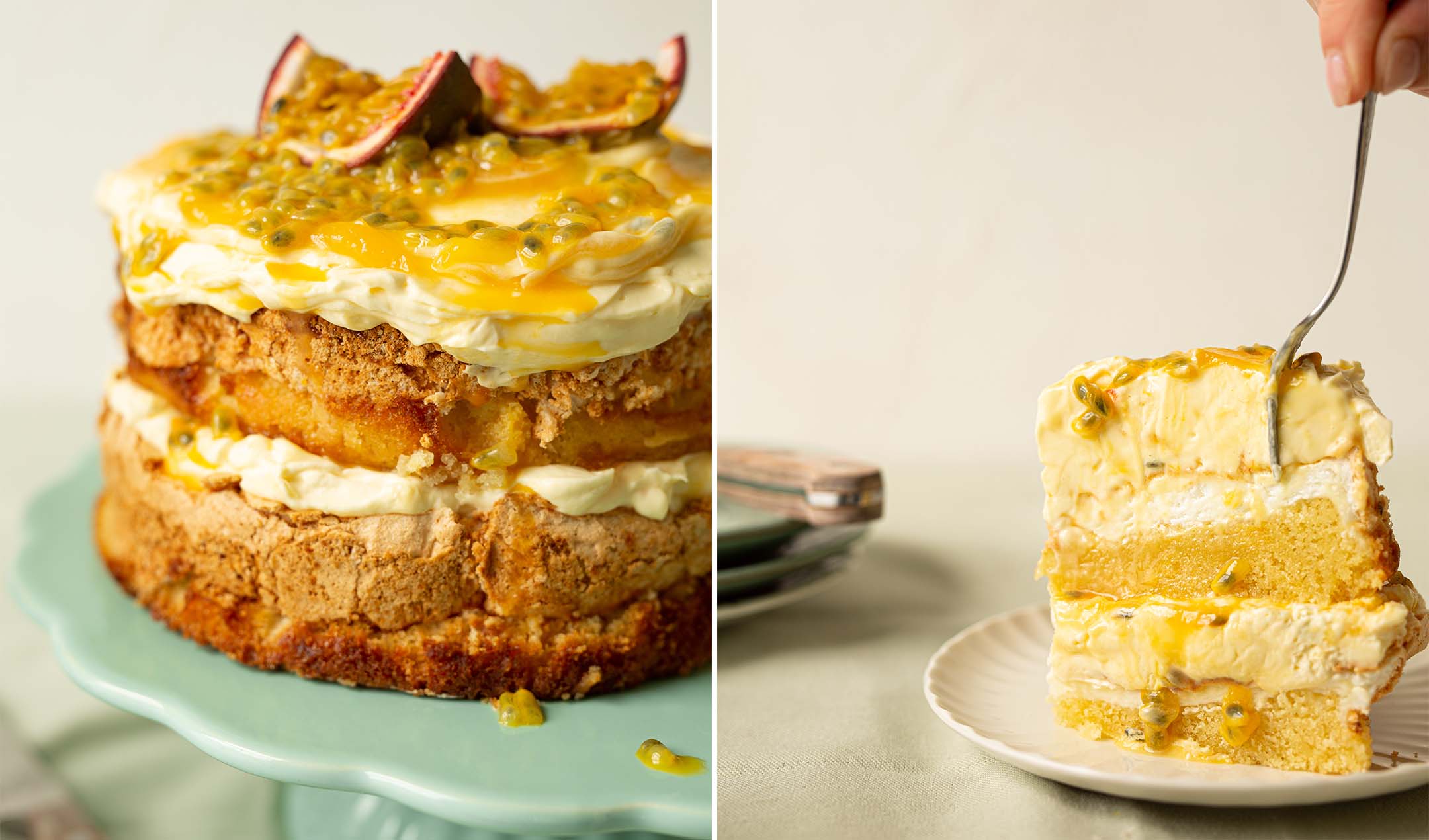 Passionfruit meringue gateaux