Tick the ingredients you need to add your shopping list.
For the filling:
For the enchiladas:
Preheat the oven to 200˚C/180˚C fan/gas mark 6.
For the filling, place the kale in a large bowl. Cover with boiling water and leave for 3-4 minutes to soften. Drain in a colander, and squeeze dry when cool enough to handle. Chop the kale roughly.
Meanwhile, heat the oil in a large pan over a medium heat and cook the onion for 4-5 minutes until softened but not coloured. Stir in the garlic and beans and heat through. Add the spinach and Feta, stir to combine and season to taste.
Warm the tortillas according to the packet instructions to make them soft enough for wrapping.
One at a time, top each tortilla with one-eighth of the kale and Feta filling and roll up. Place the tortillas seam-side down in a lightly-greased baking
Heat the tomatoes and chilli flakes in a pan over a medium-high heat and season to taste. Pour over the filled tortillas and top with the torn mozzarella and crème fraîche. Bake for 25 to 30 minutes, or until piping hot and starting to brown. Garnish with coriander.
Nutrition Facts
Per serving: 878kcals, 40.6 fat (18.8g saturated), 84.3g carbs, 10g sugars, 43.5g protein, 10.4g fibre, 1.552g sodium
Popular in Gluten-free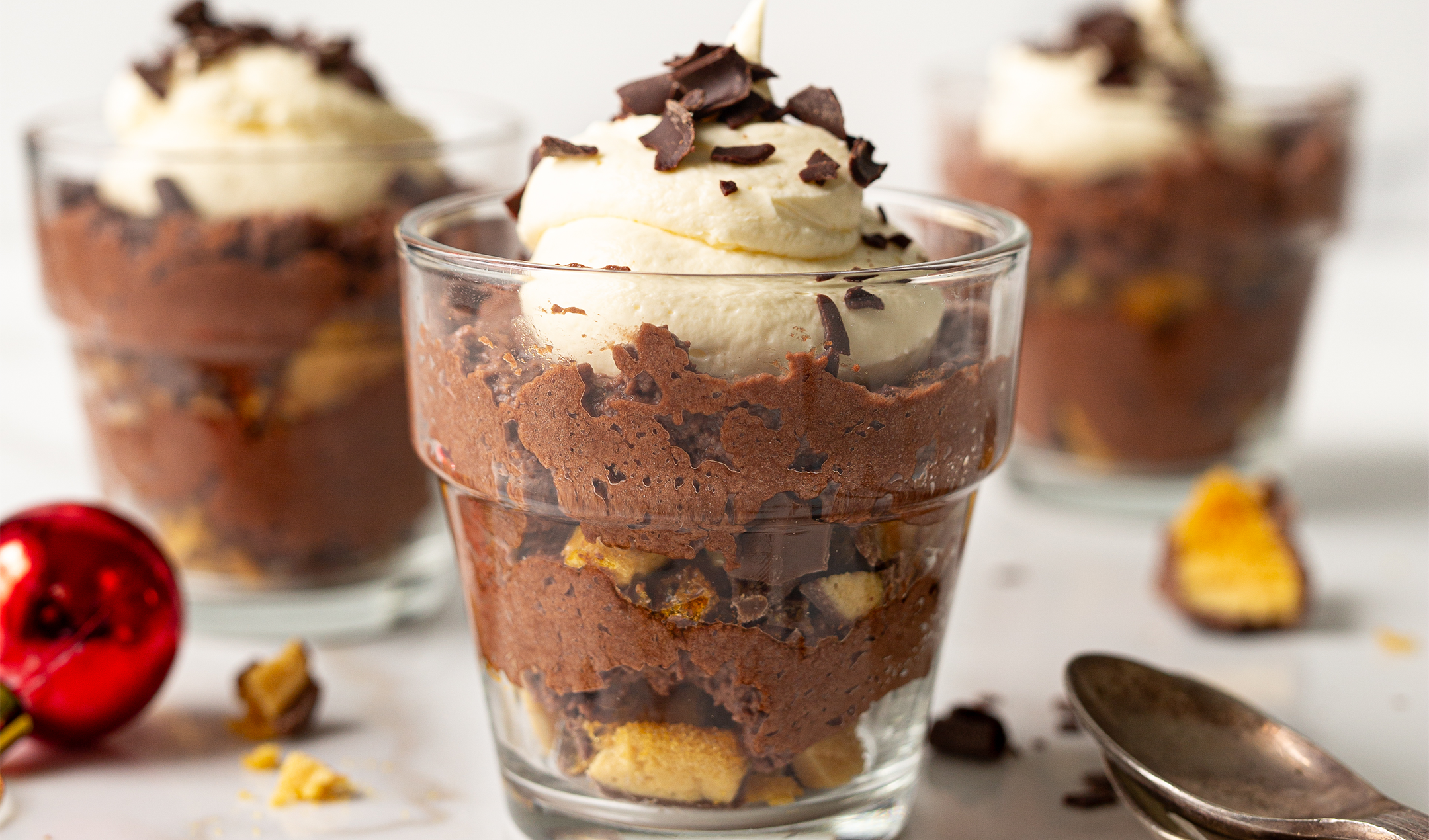 Gluten-free chocolate and honeycomb mousse by EUROSPAR