Tick the ingredients you need to add your shopping list.
Preheat the oven to 190˚C/170˚C/gas mark 3. Lightly grease a baking tray with butter.

In a large bowl, combine together the butter, salt and sugar. Cream together using an electric mixer for 6-8 minutes until light, fluffy and pale.

In a separate bowl, whisk together the flour and cornflour.

Sift the flour mixture into the bowl of butter and sugar. Mix quickly and thoroughly to combine together, but do not over mix.

Transfer the mixture onto a lightly floured work surface and knead lightly and quickly into a loose dough.

Roll out the dough between two sheets of parchment paper to about 1cm thick. Prick the surface all over with a fork and then use a floured pastry cutter or a knife to cut into your desired shape.

Place the shortbreads on the prepared baking tray and bake for 25 minutes or until golden brown and crisp.

Sprinkle the warm shortbreads with a little extra sugar and allow to cool on a wire rack. Store in an airtight tin.
Nutrition Facts
Per serving: 380kcals, 22.1g fat (7.8g saturated), 29.1g carbs (2.5g sugars), 14.8g protein, 0.2g fibre, 0.327g sodium
---
TEST KITCHEN TIP
Place the biscuits on trays in the fridge for 30 minutes before baking, or make them a day ahead and chill overnight. This helps them to bake more evenly.
Popular in Kids baking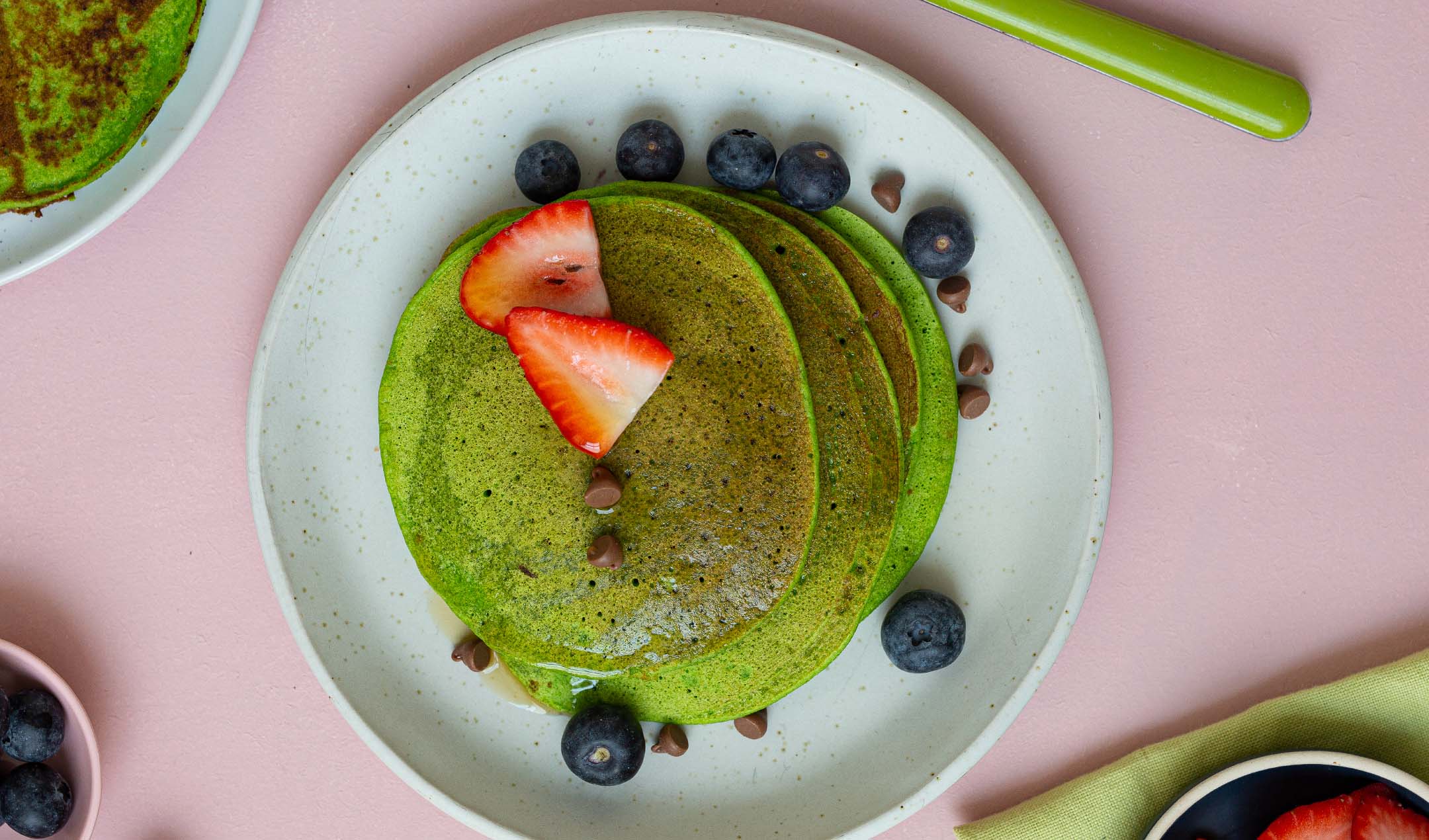 Green pancakes