Tick the ingredients you need to add your shopping list.
In a jug, whisk together the eggs, milk, chives and some salt and black pepper until small bubbles appear.
Heat the oil in a non-stick frying pan over high heat, then turn the heat to low. Whisk the egg mixture again and pour into the pan. Add the spinach. As the eggs begin to set, stir gently with a wooden spoon, tilting the pan to allow the uncooked egg to come in contact with the base. Cook for 1-2 minutes until the spinach wilts and the eggs form soft, creamy curds but are not completely set. Remove the pan from the heat immediately.
Popular in Eggs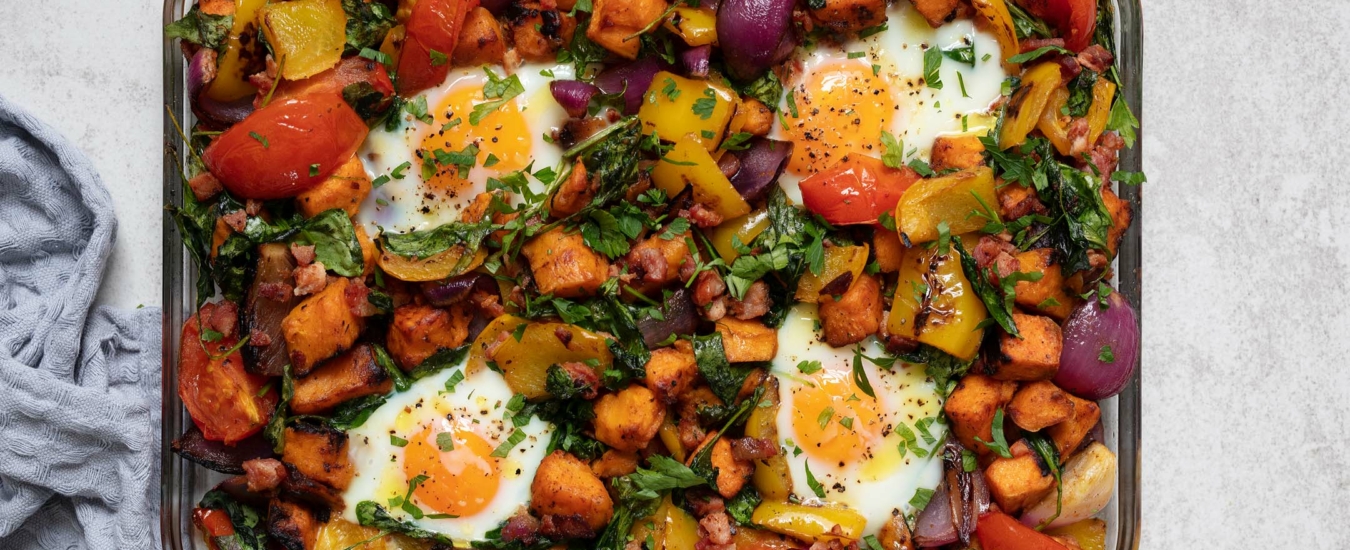 One-tray brunch bake