Tick the ingredients you need to add your shopping list.
---
Cook the rice according to the package instructions, omitting salt and fat.

Combine the chicken and the next three ingredients in a bowl and toss to coat.

Heat the oils in a large frying pan over a medium-high heat. Add the chicken and cook, stirring, for four minutes or until browned.

Increase the heat to high and add the broccoli, mangetout, garlic, onion and red pepper. Cook, stirring frequently, for five minutes or until the vegetables are slightly tender and the chicken is cooked through. Stir in the cashews.

Whisk the remaining ingredients in a small bowl, then stir into the pan until coated. Serve with the rice.
Nutrition Facts
Per serving: 619kcals, 23.5g fat (4.7g saturated), 71.5g carbs, 17.4g sugars, 31.9g protein, 5.1g fibre, 0.563g sodium
---
Recipe courtesy of Gráinne Gallagher
Popular in Chicken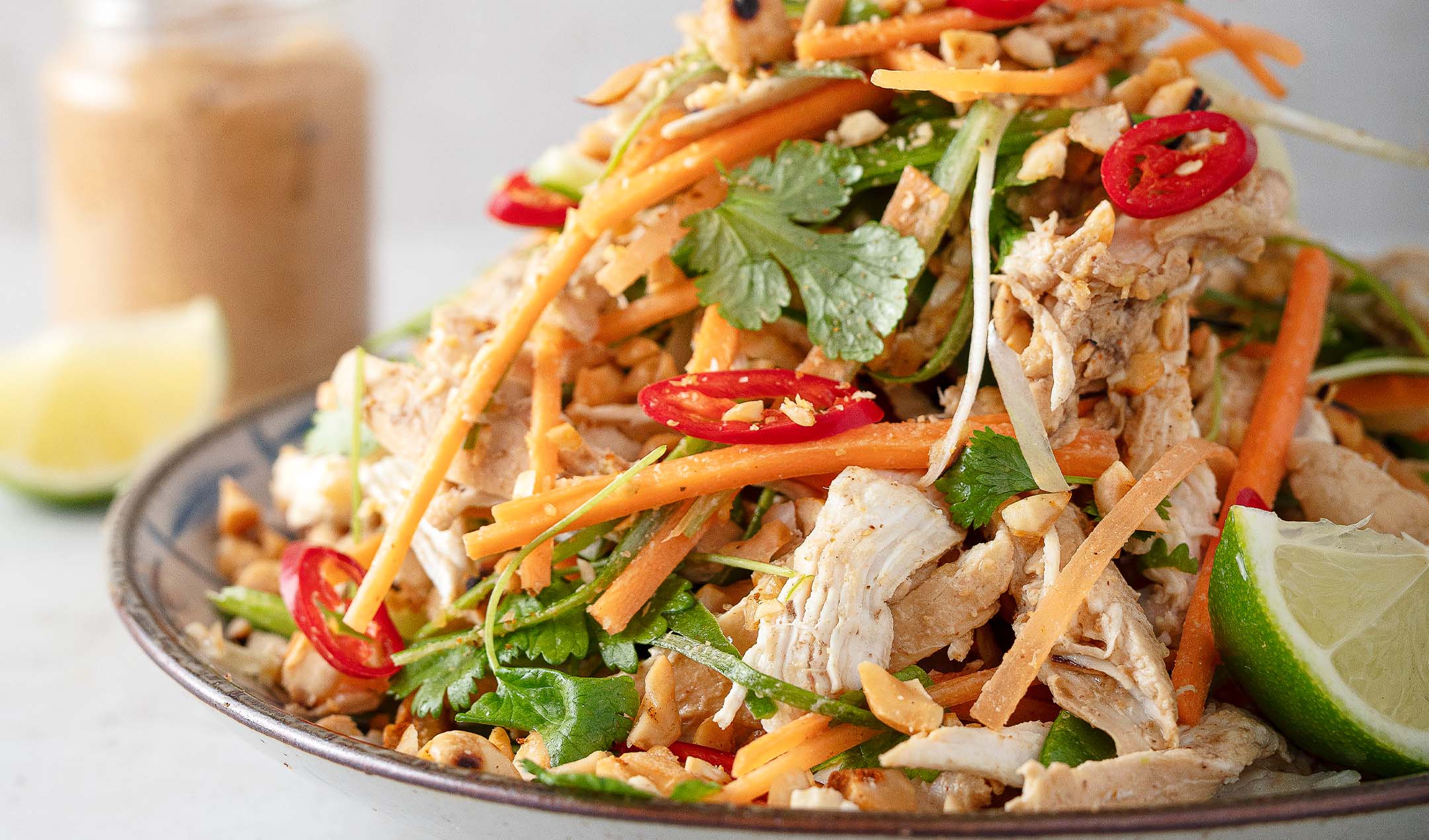 Peanut chicken salad