Tick the ingredients you need to add your shopping list.
Preheat the oven to 220°C/200°C fan/gas mark 7. Line a large baking tray with parchment paper and set aside.
In a rectangular baking dish, whisk together the eggs, hot sauce, Worcestershire sauce and half of the buttermilk. Add the chicken pieces and toss to coat.
In a large shallow bowl, combine the flour, breadcrumbs, cornflour, bicarbonate of soda, salt, black pepper, paprika, cayenne pepper and garlic powder. Add the remaining buttermilk and mix well with a fork to create crumbs.
Dip each chicken strip into the crumb mixture, then into the egg wash (making sure to coat both sides) then place back into the crumbs. Turn to coat completely, pressing the mixture on with your fingers. Place coated nuggets on the prepared baking tray. Allow to rest for a few minutes, spray generously with cooking spray.
Bake for 20 minutes or until golden brown and completely cooked throughout. Serve with chips or potatoes, and veg or salad.
Nutrition Facts
Per Serving: 537kcals, 14.4g fat (3.9g saturated), 46.1g carbs (2.2g sugars), 52.4g protein, 2.8g fibre, 1.137g sodium.
Popular in Chicken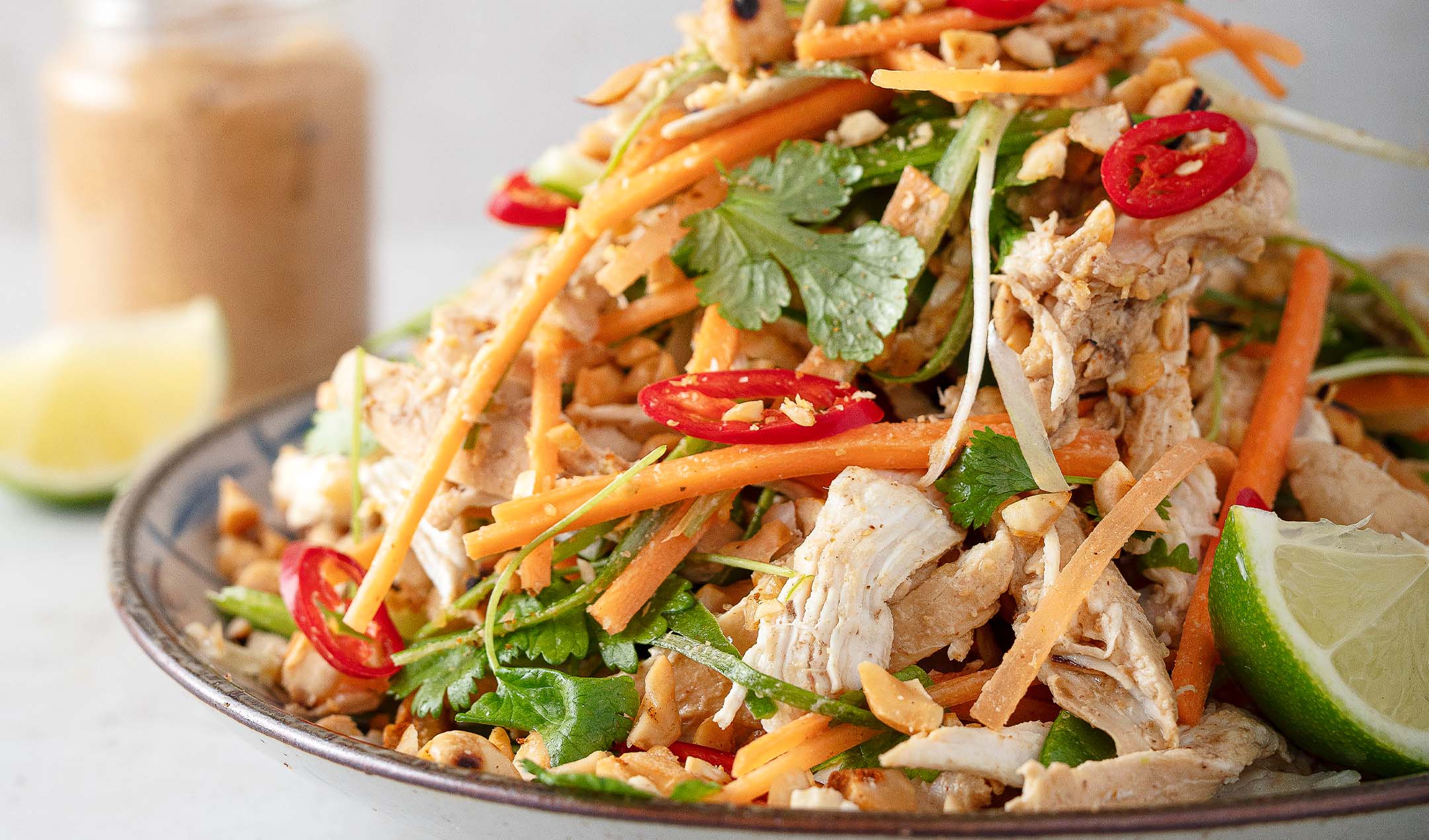 Peanut chicken salad