Tick the ingredients you need to add your shopping list.
Preheat the oven to 150˚C/130˚C fan/gas mark 2.

Rub the pork with the Chinese five spice and season with salt and pepper. Heat the lard or oil in a large pan over a high heat. Working in batches so as not to crowd the pan, brown the pork pieces until golden on the outside. When browned, transfer the pork to a casserole dish.

Add a splash of pale ale to the frying pan and allow to bubble for 2-3 minutes, using a wooden spoon to scrape up any sticky bits from the bottom of the pan.

Add the butter and allow to melt. Add the garlic, ginger, chilli and soy sauce. Cook for one minute, then transfer into the casserole dish with the pork.

Pour in the remaining pale ale. The pork should be just covered — add a little water to top up the liquid slightly if needed.

Cover tightly with tin foil and a lid. Place in the oven for three hours. Remove and allow to cool slightly.

Shred the pork using two forks. Serve with soft tortillas, shredded cabbage, spring onions, hoisin sauce, some fresh coriander and lime wedges.
Note:
Pork shoulder can be used as an alternative to pork neck, if you wish.
Vegetable oil oil can be used as an alternative to lard oil, if you wish.
Nutrition Facts
Per serving: 662kcals, 45.1g fat (17.6g saturated), 6.8g carbs (0.3g sugars), 48.4g protein, 0.5g fibre, 0.985g sodium
---
TEST KITCHEN TIPS
You could also make this recipe using pork shoulder rather than neck.
Save the cooking liquid in which you braised your pork, and use as a stock for your next pot of soup.
Use low-sodium soy sauce to ensure the dish is not too salty.
Popular in Low sugar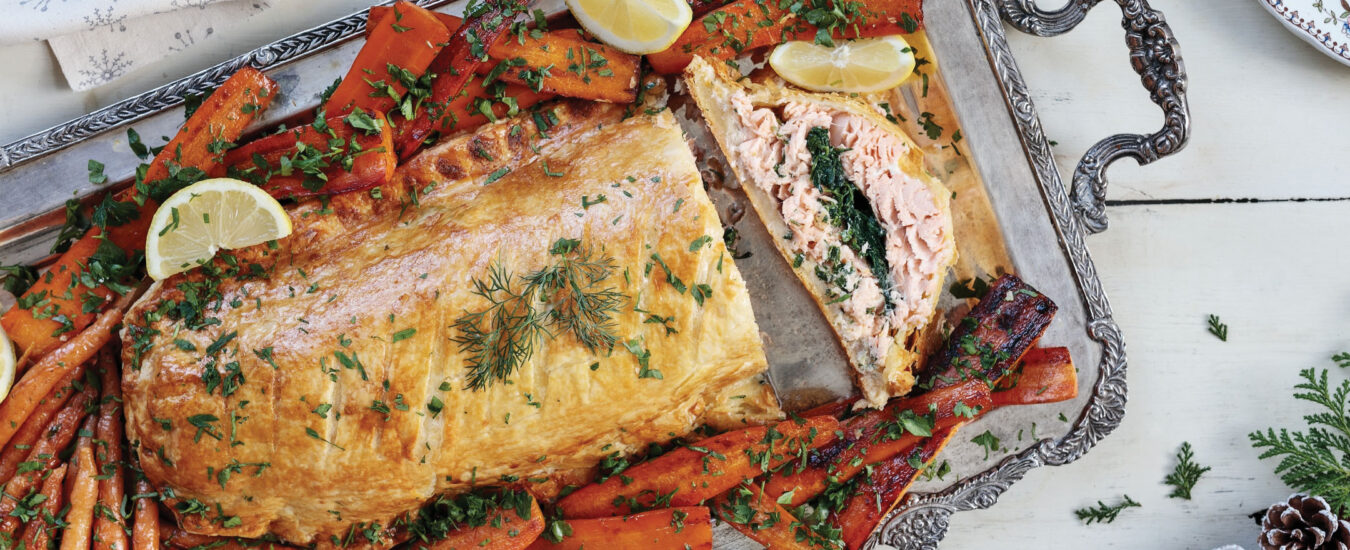 Salmon en croute