Tick the ingredients you need to add your shopping list.
For the tikka masala spice mix:
For the marinade:
For the curry:
To serve:
In a bowl, mix all of the tikka masala spices together. Add the Greek yoghurt and stir to combine.

In a large sealable bag, combine the chicken pieces with the salt, garlic, ginger, lemon juice and half of the tikka yoghurt mixture. Allow to marinate for at least 30 minutes.

Meanwhile, melt the butter in a large pan over a medium heat. Add the onion and the remaining tikka mix and cook for 3-4 minutes.

Add the tomatoes and stock. Bring to a boil, then simmer for 10 minutes. Use a stick blender to whizz until smooth.

Add the chicken to the sauce. Cover and allow to simmer over a medium-low heat for 15-20 minutes or until the chicken is completely cooked through.

Add the red pepper and green beans and season to taste. Simmer for another five minutes.

Stir in the cream and heat through for two minutes. Serve the curry in bowls with basmati rice and some fresh coriander.
Nutrition Facts
Per serving: 221kcals, 10g fat (5.5g saturated), 12.2g carbs, 3g sugars, 19.5g protein, 12.2g fibre, 0.402g sodium
Popular in Chicken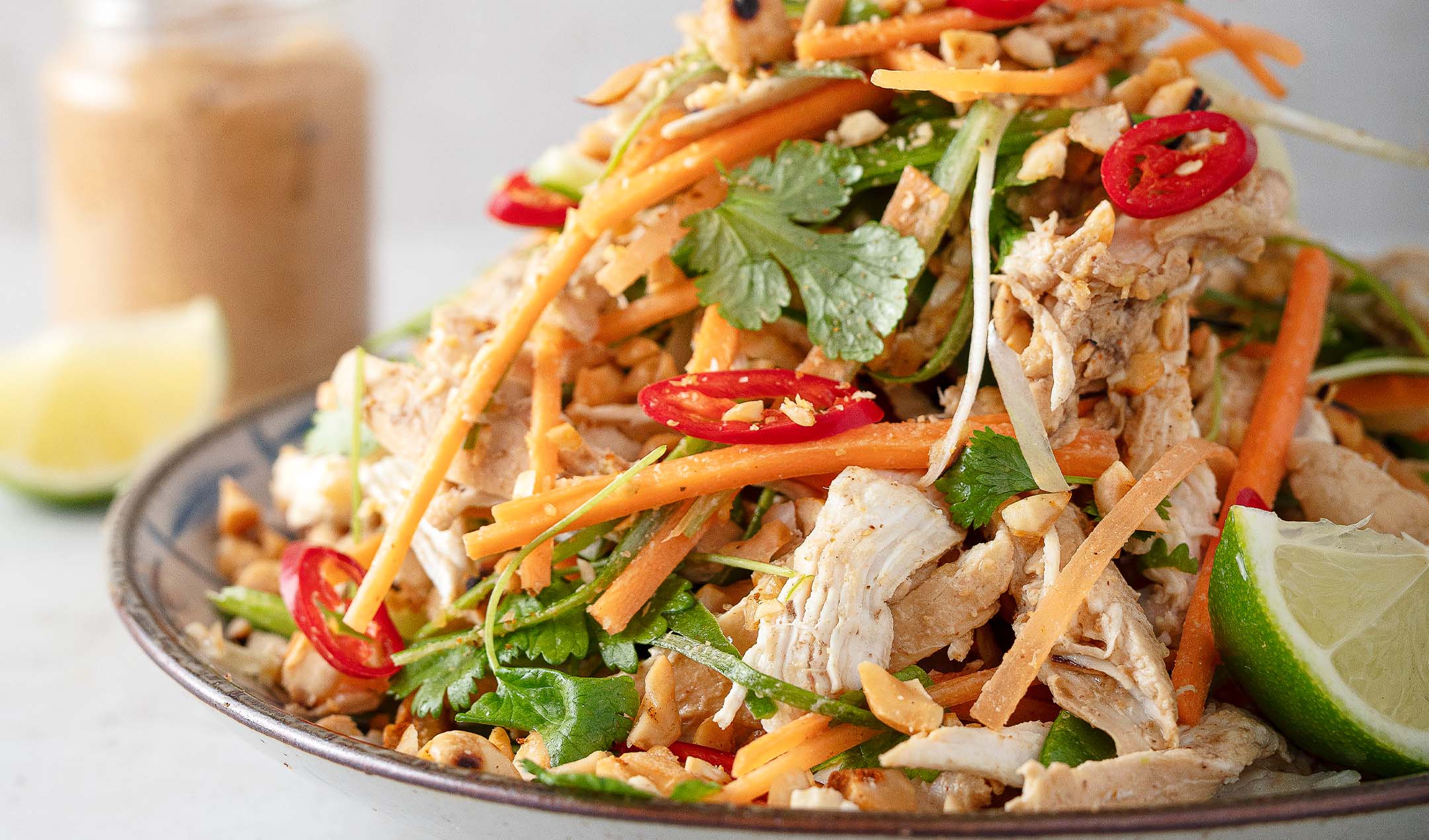 Peanut chicken salad