Garlicky cauliflower mash
Serves 4
Preheat the oven to 180˚C/160˚C fan/gas mark 4. Chop 1 medium head of cauliflower into large florettes. Place in the centre of a large piece of tin foil with 6 peeled garlic cloves. Season with salt and black pepper and wrap up tightly in the foil. Bake for 45-50 minutes or until tender. Transfer the cauliflower and garlic into a bowl and mash until smooth. Add 80ml each of extra-virgin olive oil and cream and stir well to combine. Stir in 40g grated Parmesan, if desired, and season to taste.
Cauliflower fritters
Makes about 10
Chop 1 medium head of cauliflower into florets and cook in a pan of simmering water for five minutes. Drain well. Place the warm cauliflower into a food processor and quickly blitz into small pieces. Transfer to a bowl and add 2 crushed garlic cloves, ½ tsp chilli powder, 1½ tsp salt and 2 tbsp chopped fresh coriander. Beat 2 eggs in a jug and add to the cauliflower mixture along with 40g plain flour and 4 tbsp each of polenta and Parmesan. Heat 2 tbsp vegetable or coconut oil in a pan over a medium-high heat. Add tablespoons of the batter to the pan and cook for 2-3 minutes per side or until golden brown, working in batches to avoid crowding the pan and adding more oil if necessary. Keep warm while you cook the remaining batches.
MAKE IT YOURS
To make these fritters dairy-free or vegan, swap the Parmesan for nutritional yeast. To make them coeliac-friendly, use gluten-free plain flour and gluten-free chilli powder.
Popular in Vegetarian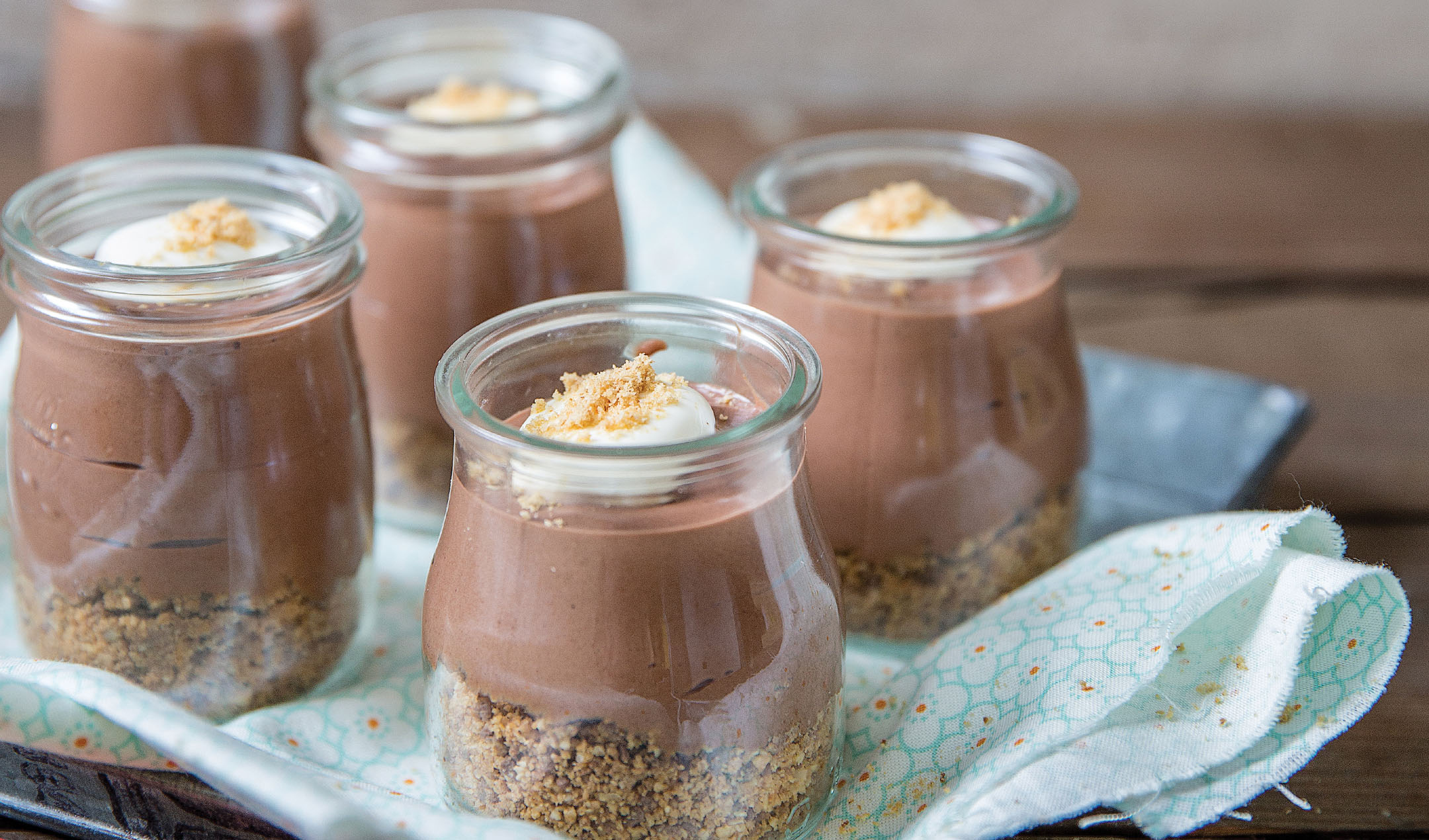 Chocolate hazelnut mousse pots